Try an online happy new year video template for free
CapCut comes with the convenience of trying an online Happy New Year video template for free. With a range of pre-designed templates available, users can easily access and customize them to create personalized New Year videos. This feature saves time and effort by providing a ready-made foundation for your video, allowing you to add your own content, text, and effects. It's an accessible and cost-effective way to create a professional-looking Happy New Year video without starting from scratch.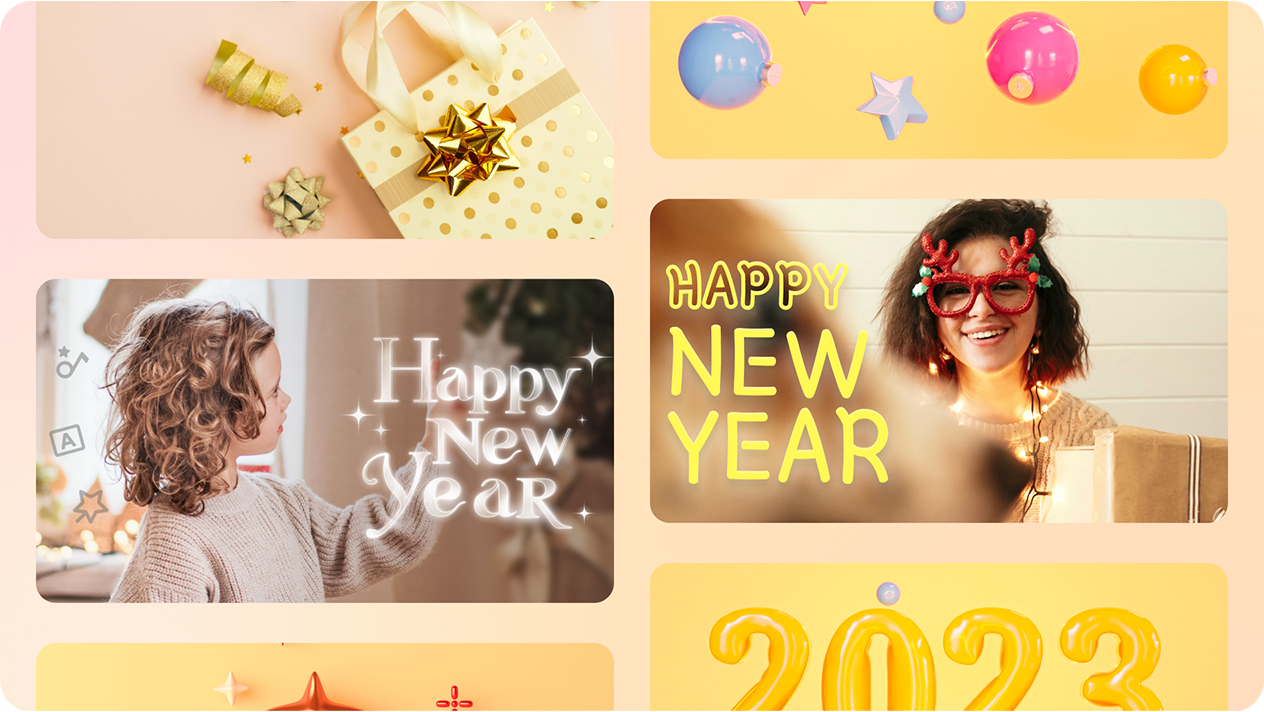 Add sound effects like explosion and background music
This online free new year video creator enables users to enhance their videos by adding sound effects like explosions and background music. With a diverse library of sound effects available, users can easily browse and select the desired effect to amplify the impact of specific moments in their videos. Additionally, CapCut offers a wide range of background music options, allowing users to choose the perfect soundtrack to complement their content and set the desired mood or tone.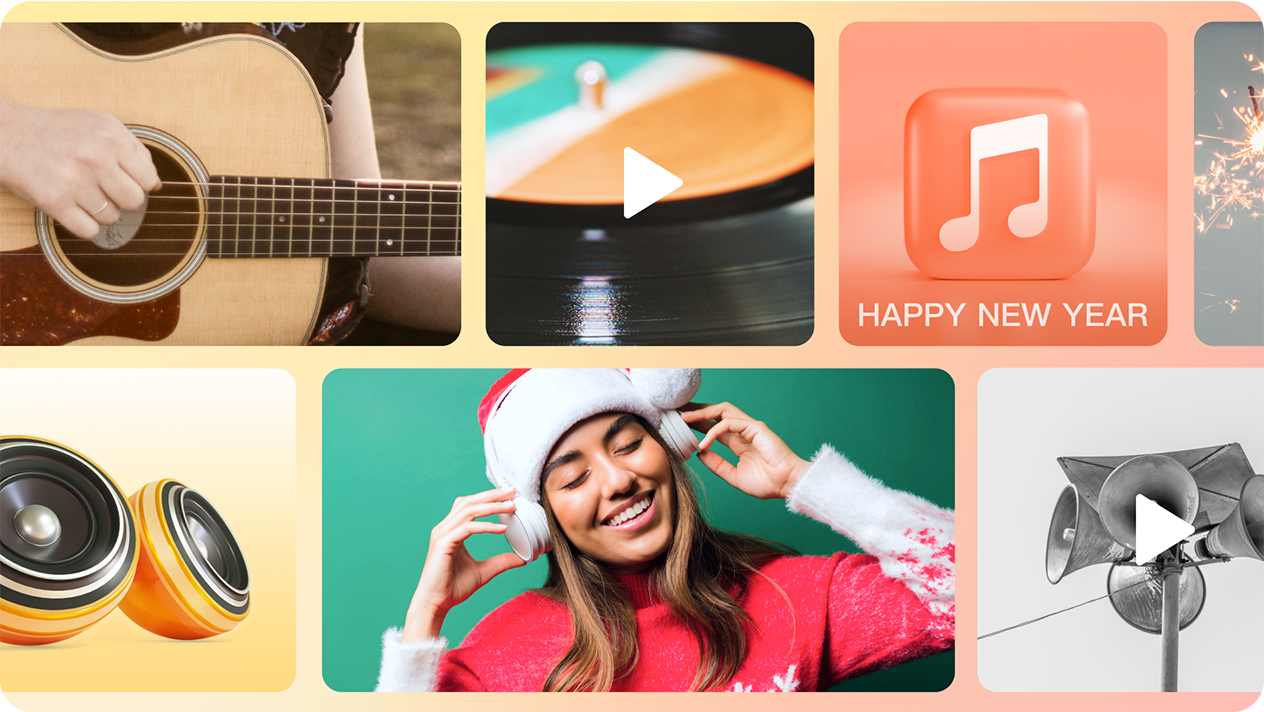 Use cutting-edge AI tools such as Old Photo Restoration
CapCut incorporates cutting-edge AI tools like the Old Photo Restoration feature. This advanced tool utilizes artificial intelligence algorithms to restore and enhance old or damaged photos. It automatically repairs and improves the quality of vintage images, reducing noise, correcting colors, and restoring details. With the Old Photo Restoration feature, users can breathe new life into cherished memories, preserving and reviving the visual quality of old photographs with ease and precision.