CapCut offers a range of dynamic and creative templates for lyric videos, allowing users to add their favorite song lyrics to their videos quickly. With eye-catching animations, text effects, and customizable options, CapCut's lyric video templates make it simple for users to create visually stunning videos that sync perfectly with their favorite tunes. Whether for social media, vlogs, or personal projects, CapCut's lyric video templates provide a fun and engaging way to enhance videos with song lyrics.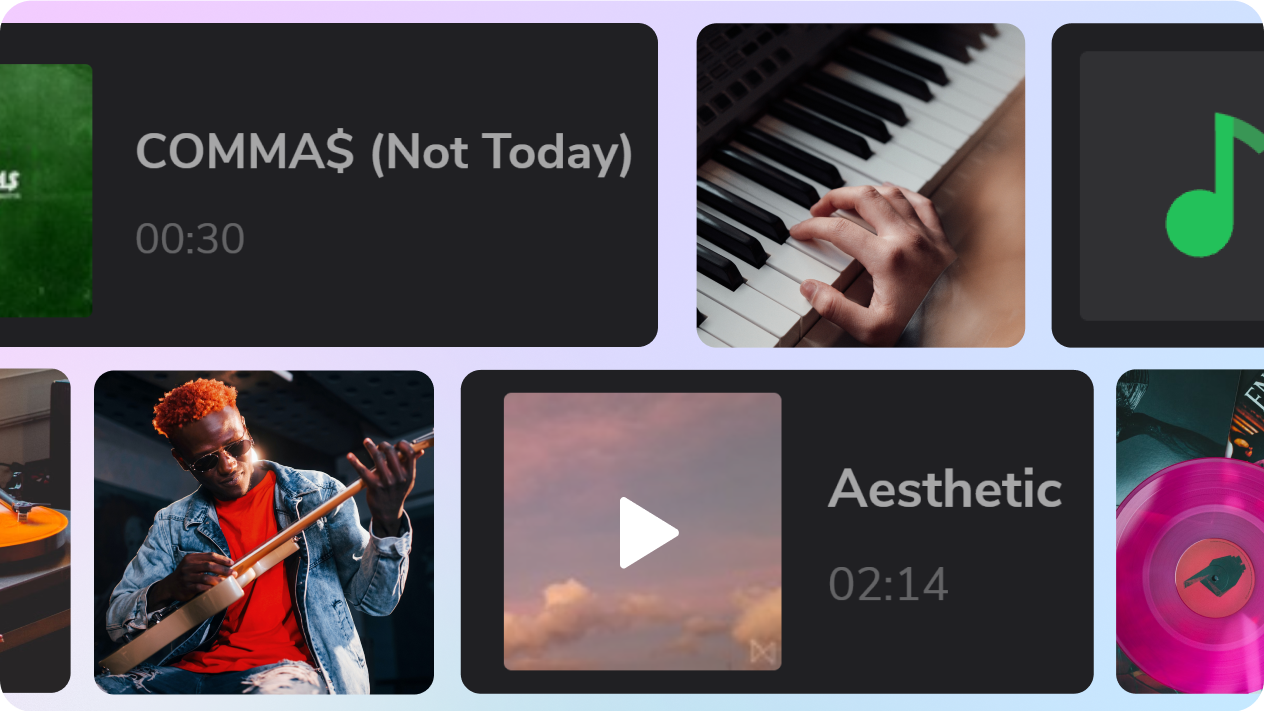 Animated text and graphics
CapCut, the free lyric video creator with its lyric text and graphics feature, allows users to add captivating text and graphics to their videos, making it easy to create visually appealing lyrics. With a wide range of fonts, styles, and customization options, users can design unique and eye-catching lyric animations that perfectly complement their favorite songs. From the animated text that dances across the screen to graphics that highlight crucial lyrics, CapCut's Lyric text and graphics feature gives users the creative tools they need to make their videos stand out.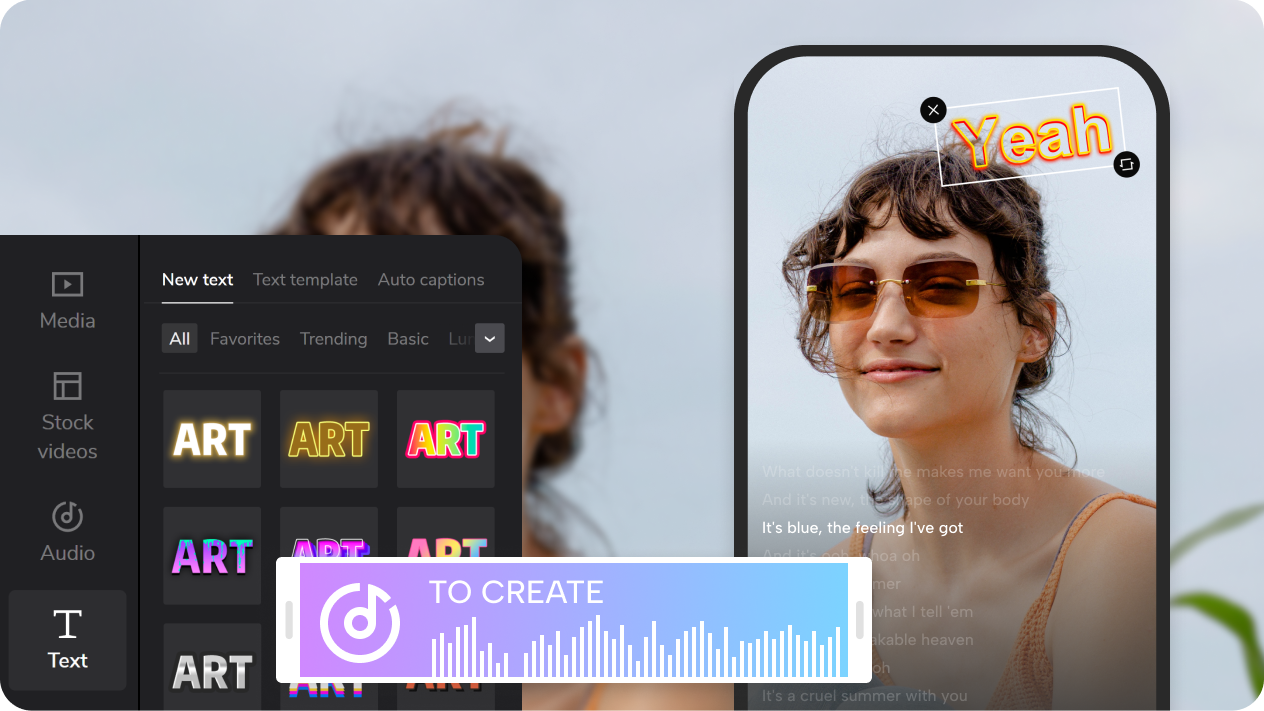 A plethora of music and effects
CapCut's music and effects feature offers many options to enhance lyric videos with music and effects that perfectly sync with lyrics. Users can choose from an extensive library of music tracks, sound effects, and audio transitions to create a seamless and immersive experience. With adjustable timing, volume controls, and different results like fade-ins and fade-outs, CapCut allows users to add a professional touch to their videos, elevating their lyric videos' overall impact and emotional connection.