Create long-distance love collage
Bridge the miles with CapCut's long-distance love collage creator. Compile images that capture the essence of your connection, no matter the distance. With CapCut's intuitive interface, craft a collage that visually narrates your journey, using personalized captions and design elements. Share your collage digitally to evoke emotions and maintain the closeness of your long-distance relationship. Let CapCut's tools express your love across the miles with a heartfelt and meaningful collage.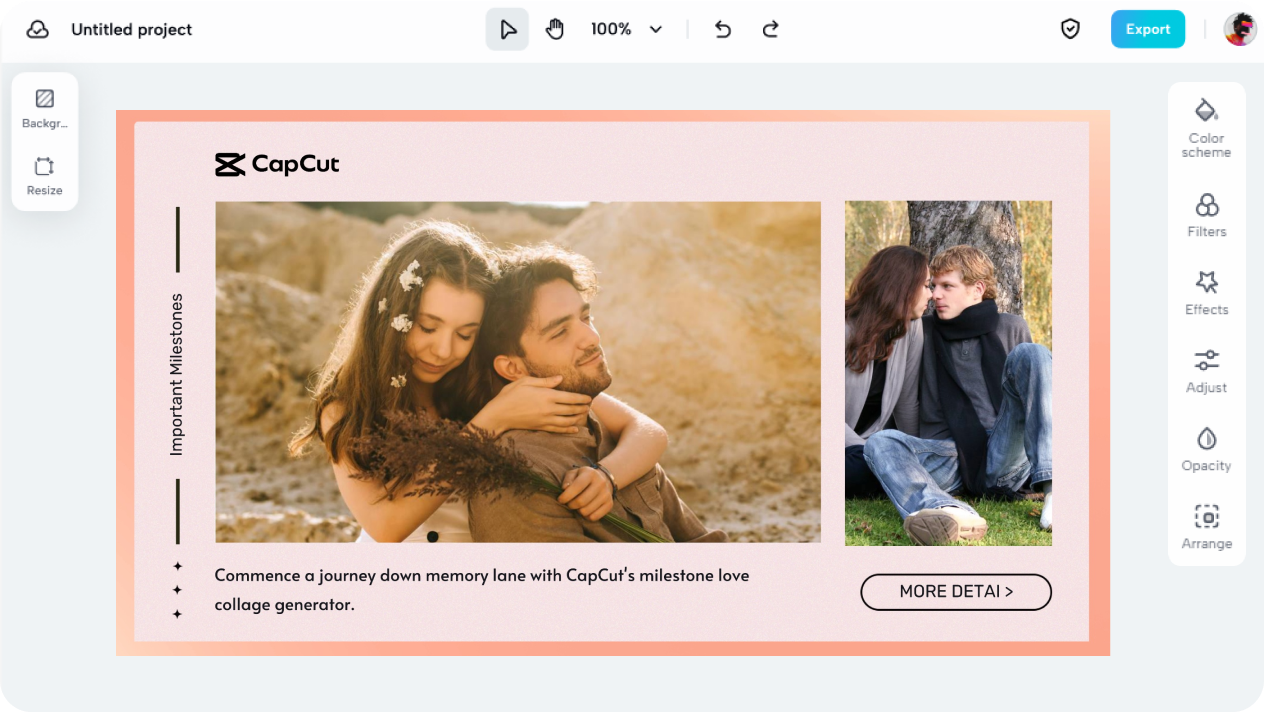 Create milestone love collage
Commence a journey down memory lane with CapCut's milestone love collage generator. Curate a heart-shaped arrangement of photos that trace your shared path, culminating in a significant milestone. CapCut's user-friendly tools allow you to infuse your collage with personalized captions and design flourishes, commemorating the unique journey you've undertaken. Craft a visual celebration of your love's progression and mark the special moment with a captivating and sentimental milestone love collage.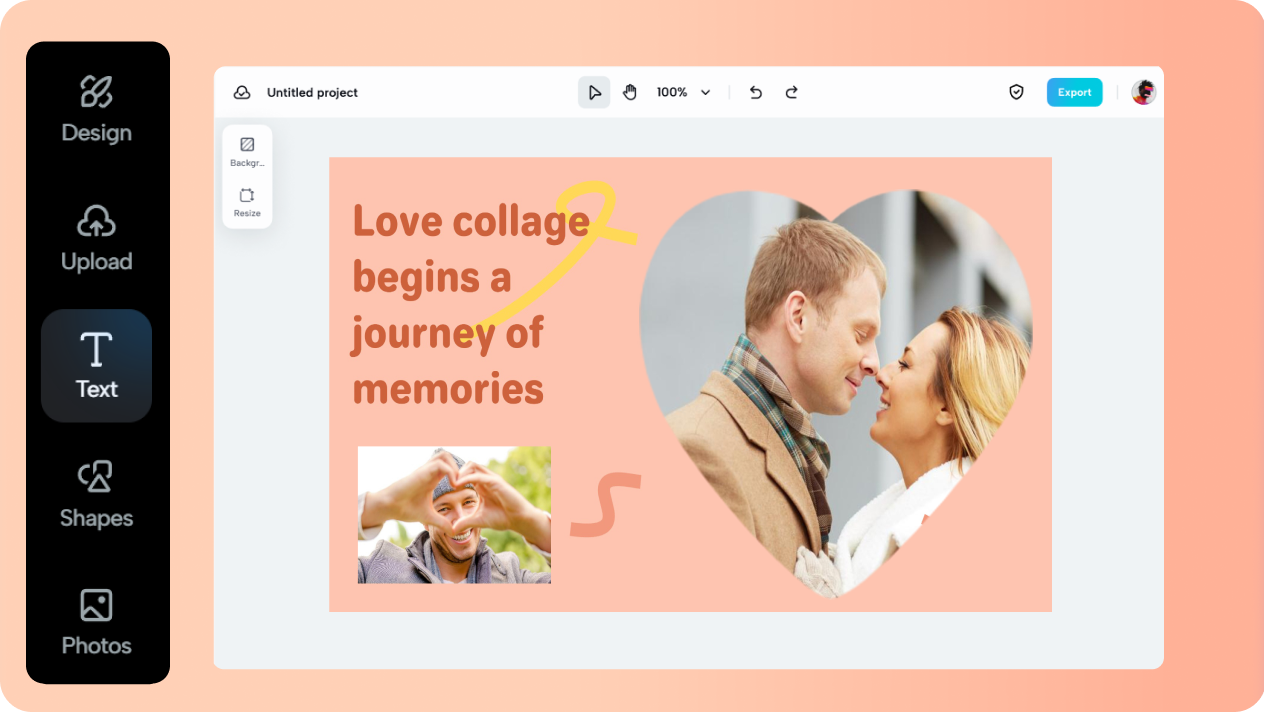 Create nostalgic love collage
Indulge in nostalgia using CapCut's nostalgic love collage creator. Curate a heart-shaped montage of vintage-style images that reflect the cherished moments of your journey together. With CapCut's user-friendly features, add artistic filters and captions to evoke sentiments of the past. Craft a captivating collage that captures the essence of your relationship's evolution, creating a visual tale of enduring love and precious memories.