Preview & select an Instagram template from Template Stock
This Instagram post maker offers Template Stock where users can preview and select a variety of Instagram templates. All online templates can be personal-customized to fit diverse needs. With options for various themes, styles, and layouts, the Template Stock library provides users with a convenient way to create stunning Instagram videos in just a few clicks. With CapCut's Template Stock library, you can save a lof of time in designing the elements like text and music of your Instagram videos.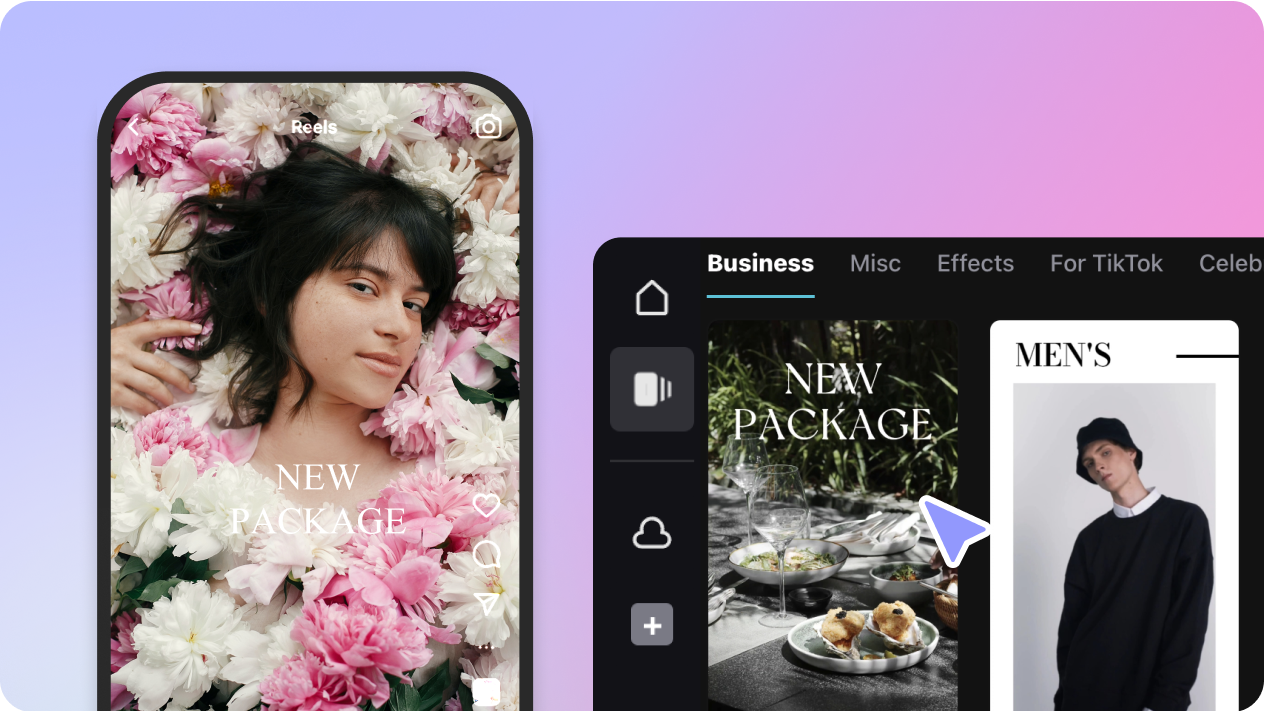 Add transitions between every two clip to create smoothness
An a free Instagram post maker, CapCut was built with transitions that can be easily added to your video clips, creating a seamless and eye-catching viewing experience. Transitions help to smooth out the shift between clips, making the video flow smoothly. A lot of transitions could be selected, such as fade, dissolve, and slide, to name a few. Moreover, theses transition effects can be customized in terms of duration, color, and even animation style, providing users with options to create a visually stunning video.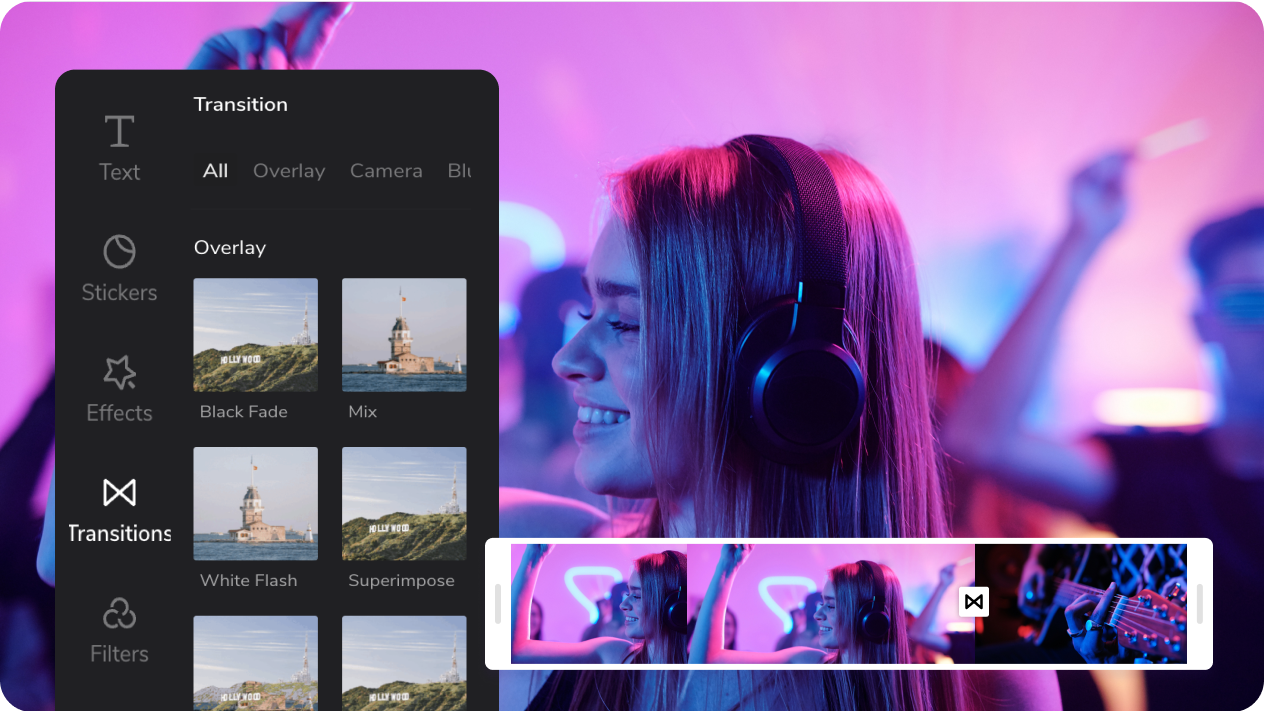 Popular video effects. Add VFX to the multi-track UI
CapCut's online Instagram posts maker includes popular video effects that can add a creative touch to your videos. These effects can be easily added to your video project and customized accordingly. Some popular effects are glitch, VHS, film grain, and retro effects, to name a few. You can add them to multi-track panel, which allows users to layer and edit video and audio tracks simultaneously. With an intuitive interface, adding these effects to videos is simple, allowing you to create videos that stand out.