Create colorful and vibrant posters
Ignite your Holi celebrations with unique posters crafted on CapCut's CapCuts. Embrace the freedom to infuse your individuality into each design, making your posters stand out in a sea of creativity. Unearth one-of-a-kind templates that resonate with your event's theme and vision. Customize colors, fonts, and visual elements to weave a distinct narrative of the festival's essence. CapCut empowers you to create posters that capture attention with their unparalleled uniqueness, echoing the spirit of Holi's vibrant individuality.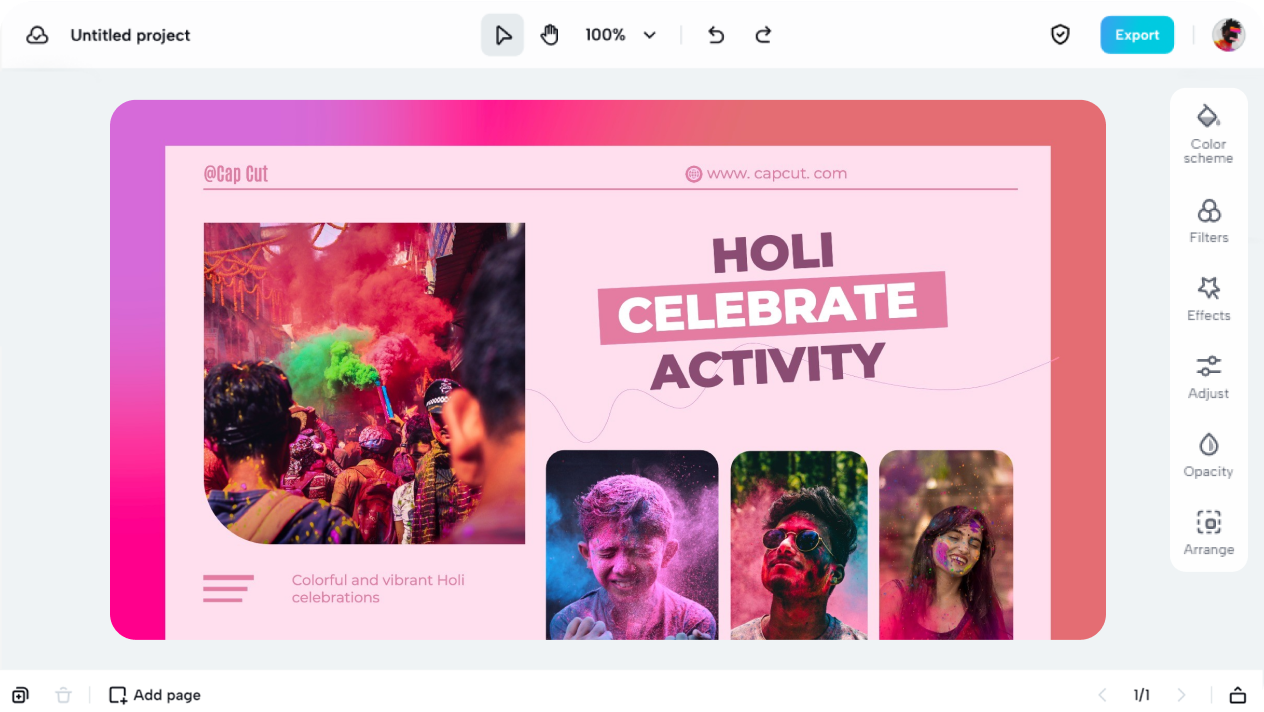 Create eco-friendly Holi posters
Embrace sustainability with CapCut's eco-friendly Holi poster designs. Uncover templates that encapsulate the essence of environmentally conscious celebrations. Customize colors, graphics, and messages to promote the use of natural colors and responsible practices. Craft visually engaging posters that advocate for an eco-friendly Holi experience. With CapCut's eco-conscious toolkit, designing posters that inspire greener celebrations becomes a meaningful and impactful endeavor.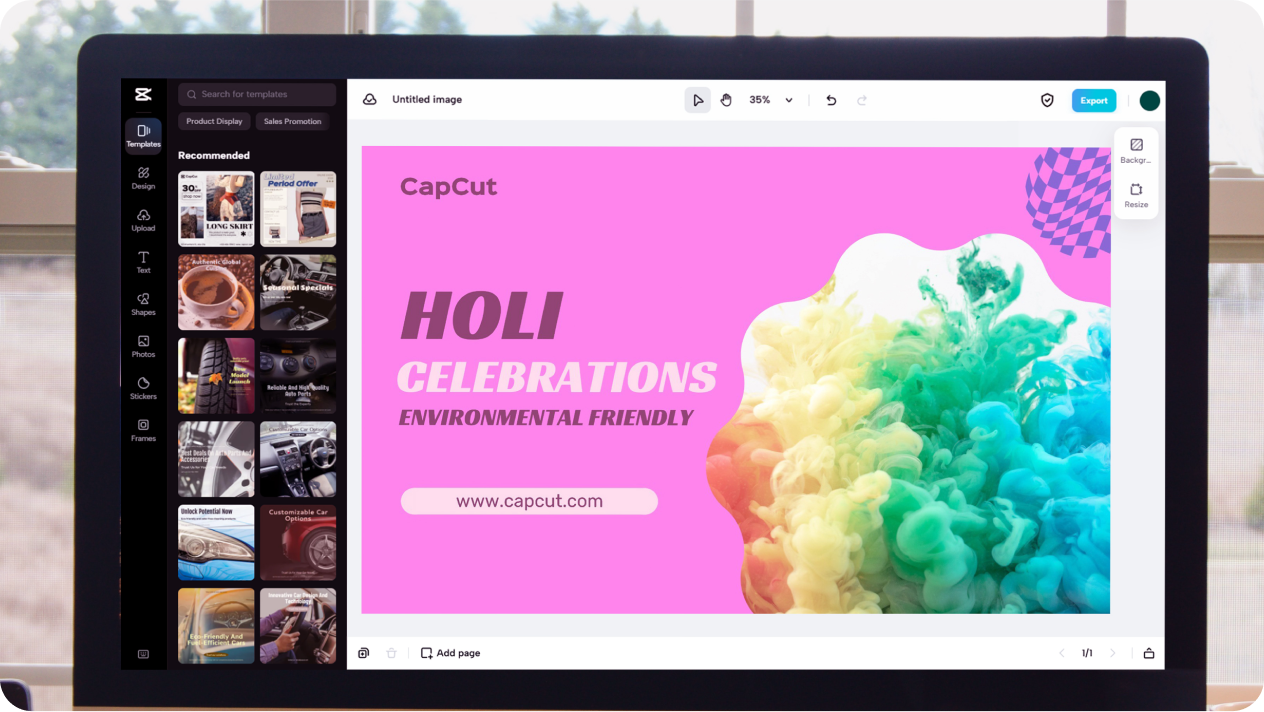 Create charity and awareness posters
Empower change through CapCut's platform by creating impactful charity and awareness posters. Discover templates designed to convey your message effectively and provoke thought. Customize colors, fonts, and imagery to amplify the cause's significance. Craft posters that raise awareness, promote understanding, and inspire action. With CapCut's accessible tools, designing charity and awareness posters becomes a powerful way to contribute to meaningful causes and ignite positive change in your community.