Create color splash invitations
Utilize CapCut's creative potential to craft captivating color splash invitations for your Holi celebration. With its user-friendly interface, CapCut offers a myriad of templates and design tools to infuse vibrant splashes of color into your invitations. Customize layouts, add playful fonts, and incorporate images that represent the festive spirit of Holi. CapCut's intuitive platform ensures that you create visually stunning color splash invitations that perfectly encapsulate the joyous essence of the celebration.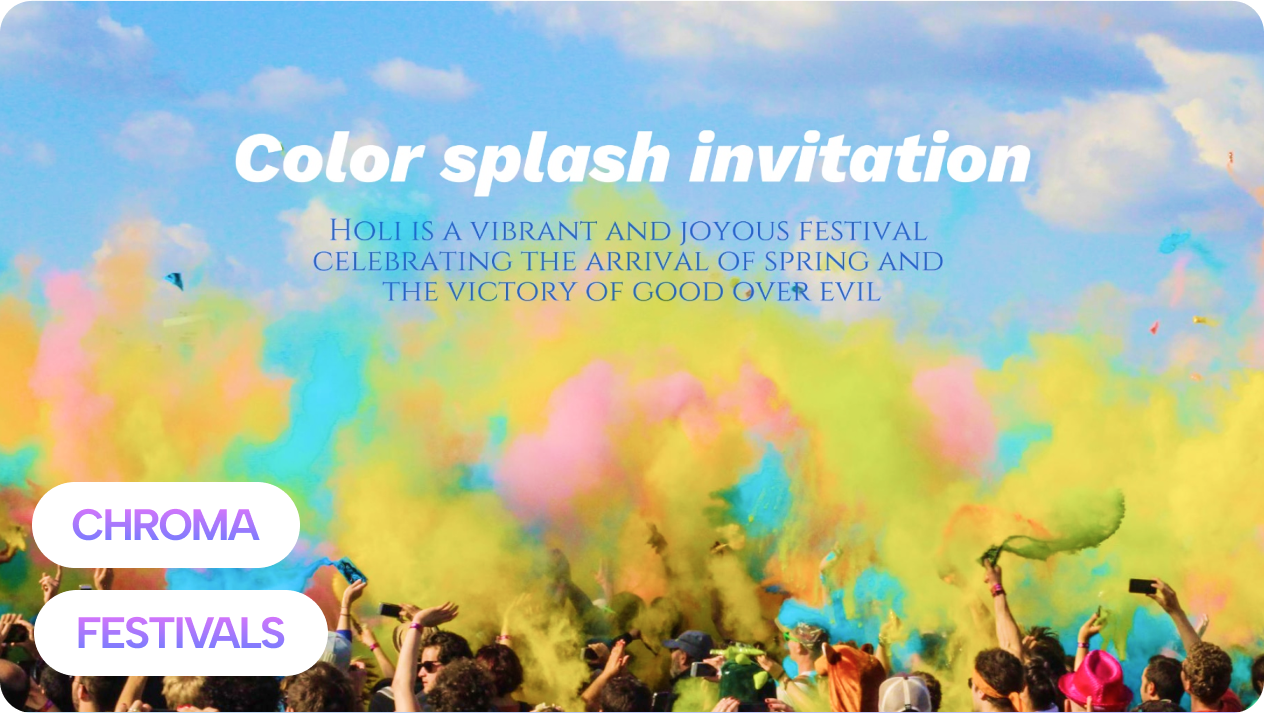 Create watercolor invitations
Harness CapCut's creative prowess to design enchanting watercolor invitations for your Holi event. Within CapCut's user-friendly interface, explore a range of templates and design elements to infuse the fluid charm of watercolors into your invitations. Customize color palettes, fonts, and imagery to evoke the artistic essence of Holi. With CapCut's intuitive tools, you can effortlessly create watercolor invitations that capture the festive spirit, ensuring an inviting and visually delightful experience for your guests.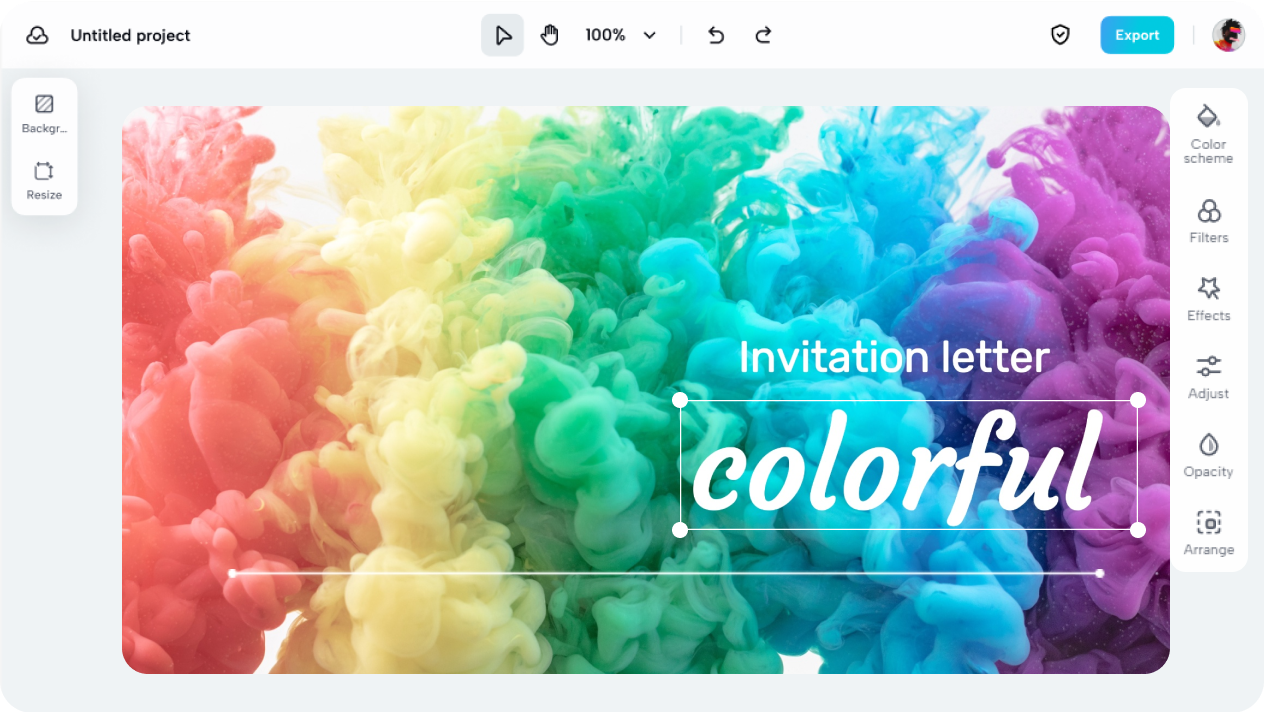 Create cultural illustration invitations
Elevate your Holi celebration preparations with CapCut's creative platform, allowing you to craft captivating cultural illustration invitations. Navigate CapCut's versatile templates and design elements to integrate artistic depictions of Holi scenes, cultural symbols, and festive colors. Personalize fonts and layouts to infuse authenticity and vibrancy. With CapCut's user-friendly tools, you effortlessly create cultural illustration invitations that embody the rich spirit of Holi, setting the stage for a joyous and culturally immersive event.