Create colorful watercolor cards
Dive into the world of vibrant creativity with CapCut's dynamic platform to design captivating watercolor-inspired Holi cards. Explore a range of templates that seamlessly blend the festive spirit with watercolor hues. Customize fonts, colors, and layouts to align with your preferences. Infuse your card with the joyful essence of Holi using watercolor-style elements, creating a visual masterpiece that embodies the celebration's vivacious colors. With CapCut's intuitive tools, crafting colorful watercolor cards becomes an artistic and joyful experience.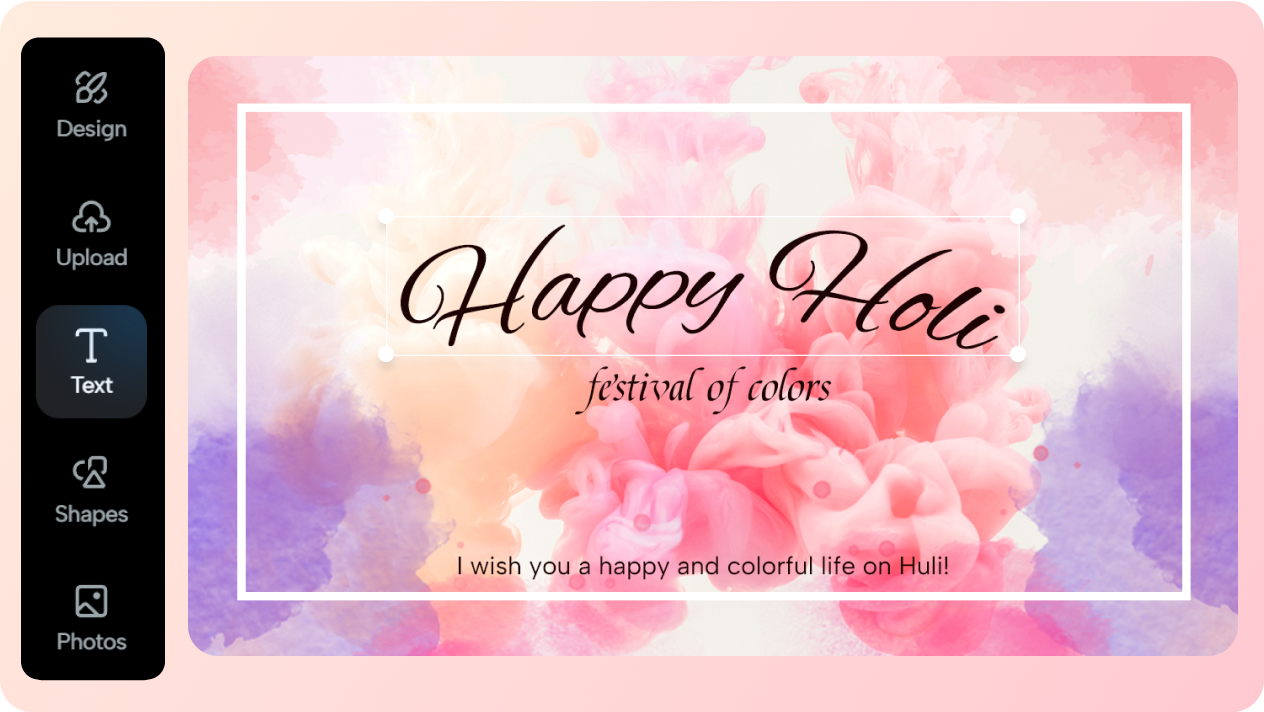 Create festive food cards
Unleash your culinary creativity with CapCut's versatile platform, perfect for crafting delectable festive food cards. Explore a variety of templates designed to showcase Holi's traditional sweets and snacks. Customize colors, fonts, and designs to evoke the mouthwatering flavors of the festival. Add appetizing images and descriptions to entice recipients. With CapCut's user-friendly interface, you can create festive food cards that not only convey warm Holi wishes but also tantalize taste buds.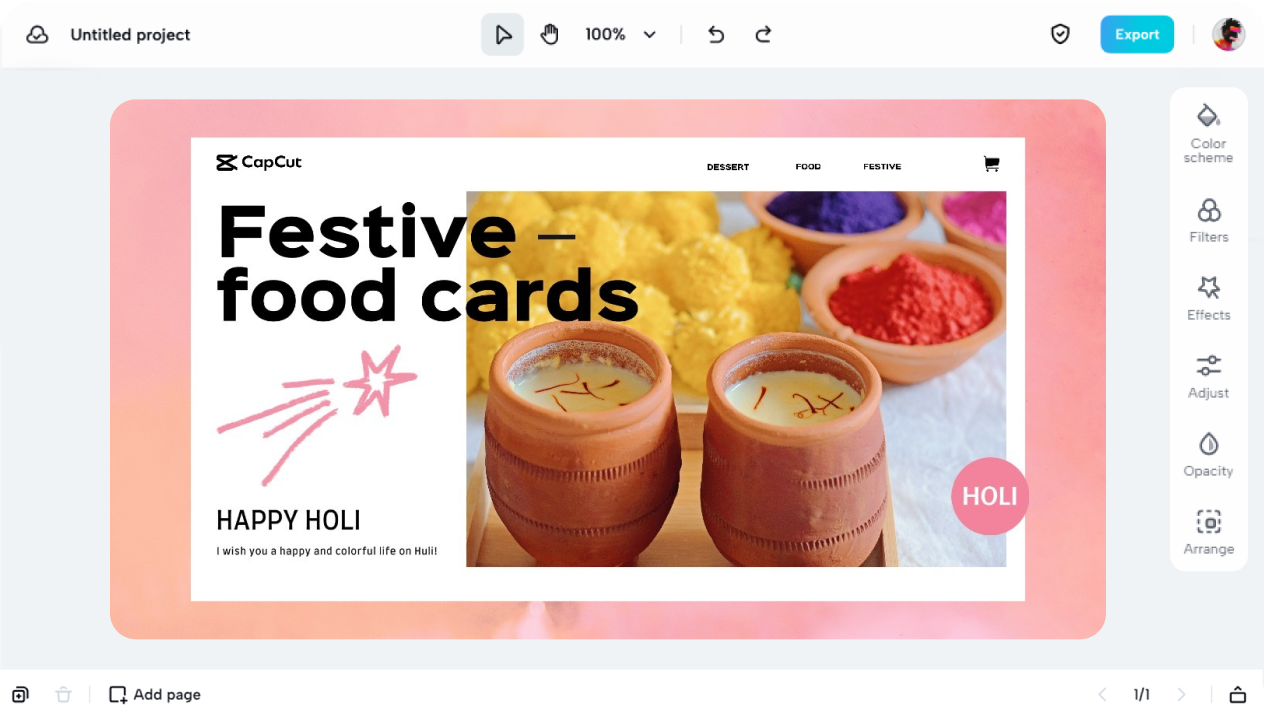 Elevate your Holi greetings with CapCut's creative prowess, tailored for designing enchanting floral Holi cards. Discover an array of templates adorned with intricate floral motifs, harmonizing the beauty of spring and the festival. Customize colors, fonts, and layouts to infuse your personal touch. Incorporate floral elements that epitomize renewal and festivity. With CapCut's intuitive features, crafting floral Holi cards becomes a delightful journey, capturing the essence of blossoming celebrations.