Create romantic love collage
Ignite the flames of romance with CapCut's romantic love collage maker. Craft a heart-shaped arrangement of your most cherished moments, seamlessly blending images that capture the essence of your love story. With CapCut's intuitive interface, infuse your collage with personalized text and delicate embellishments, creating a visual love letter that celebrates your unique bond. Let CapCut's tools kindle the passion in your romantic gestures through a captivating and meaningful love collage.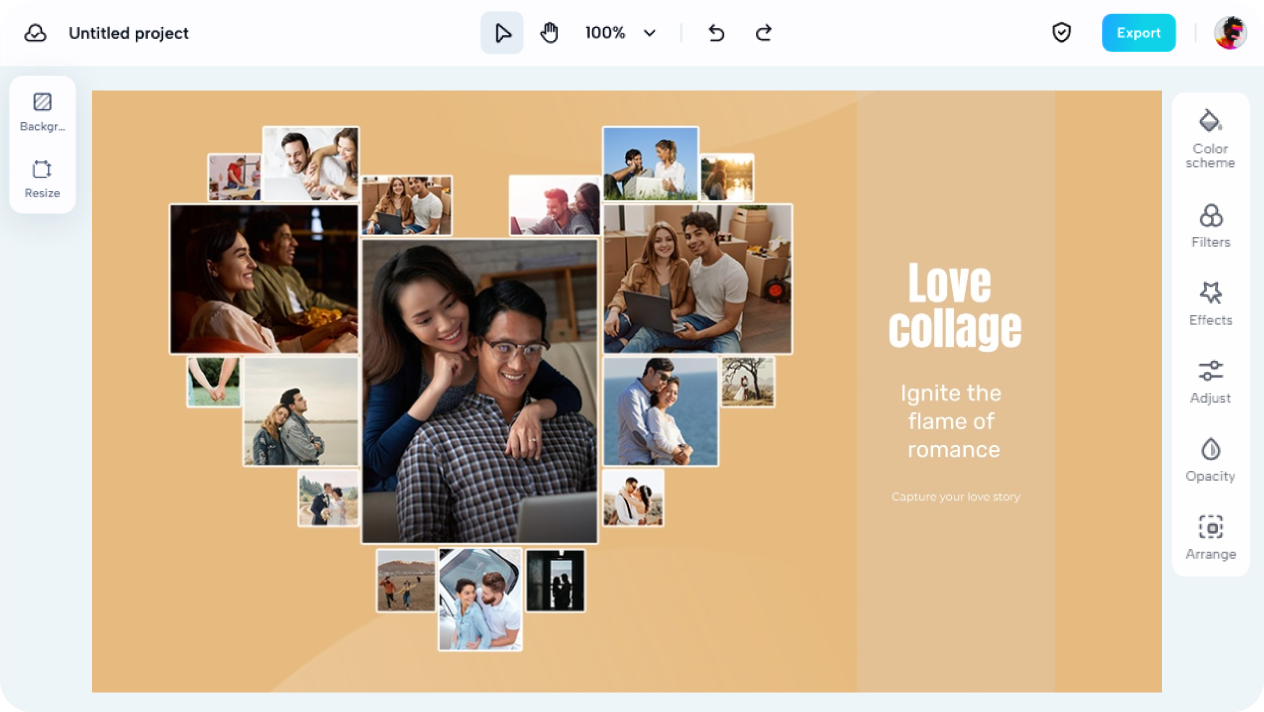 Create travel and adventure collage
Embark on a visual journey with CapCut's travel and adventure collage creator. Construct a heart-shaped mosaic of your wanderlust-fueled escapades, effortlessly combining captivating snapshots that narrate your explorations. Utilize CapCut's user-friendly tools to add captions and embellishments, curating a compelling tale of your globetrotting experiences. Let CapCut transform your travel memories into a captivating travel and adventure collage that encapsulates the thrill of your expeditions.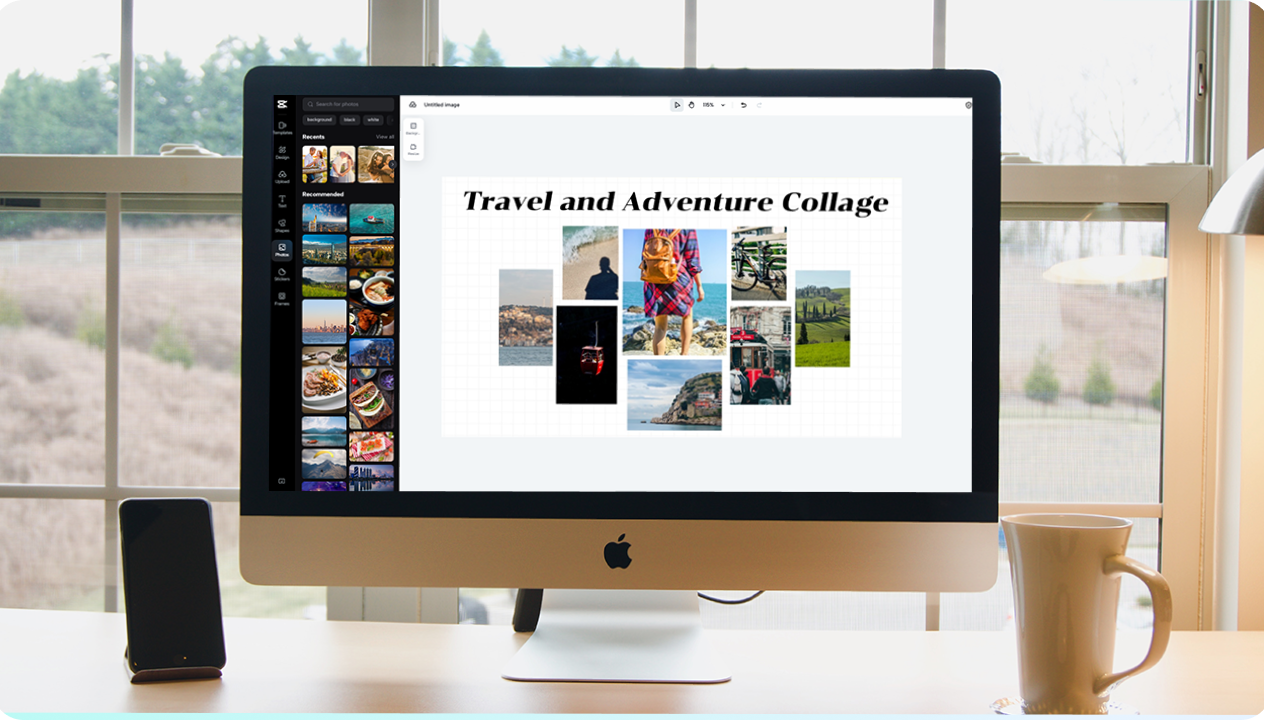 Create memory lane collage
Revisit cherished memories with CapCut's memory lane collage maker. Craft a heart-shaped montage of pivotal life moments, seamlessly fusing snapshots that trace your personal journey. With CapCut's intuitive interface, enhance your collage with captions and artistic elements, evoking nostalgia and growth. Let CapCut guide you down memory lane as you create a heartwarming collage that celebrates your past and reflects your personal evolution.