Turn moments into laughter with funny video editor
Transform ordinary videos into hilarious masterpieces using CapCut Funny Video Editor app. Add funny effects, captions, and music to create unforgettable comedic moments. Unlock your inner comedian and share the laughter with friends and family. Try it now and let the fun begin! On top of that, this online video maker can help you generate happiness and funniess with ready-made templates as well.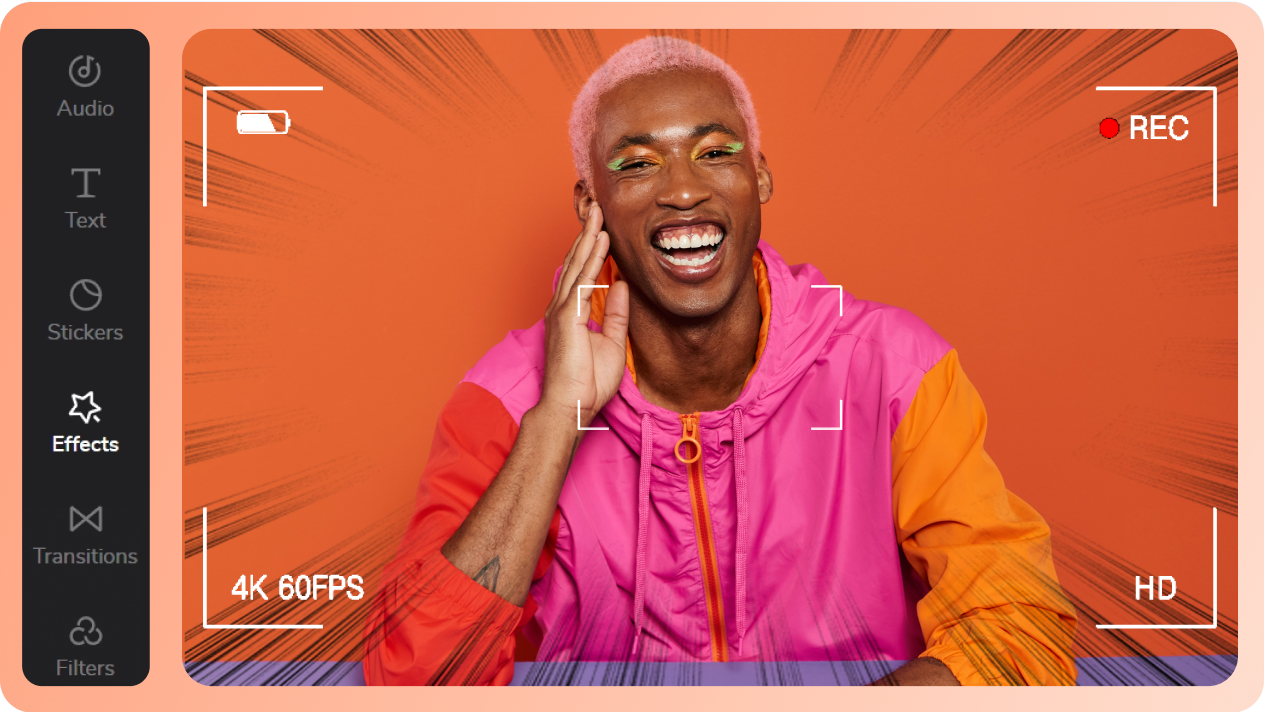 Create memorable comedy movies with funny movie maker
Lights, camera, laughter! With CapCut funny movie maker, you can easily produce side-splitting comedy movies. Edit scenes, add funny dialogues, and apply special effects to bring your comedic vision to life. Whether you're a budding filmmaker or just want to have fun, our funny movie maker is your ticket to endless entertainment. What's more, you have a suite of video-making tools, such as Trimmer, Cropper and Converter. Try it today and unleash your comedic genius!
Be the funniest face with funny video maker
Want to be the center of hilarity? Look no further than our funny video maker with face detection. Put your face into funny characters, swap faces with friends, and create rib-tickling videos that will leave everyone in stitches. Get ready for a dose of laughter and download CapCut funny video maker now. Best of all, a vast library of stickers, emojis and memes provided by it are allowed to applied to both commercial and personal channel. So, do not waiting, trying it for free.