Trim unnecessary parts, synchronize the video with the music
With CapCut dance video maker, you can easily trim unnecessary parts of your dancing video to keep it concise and engaging. Additionally, you can synchronize the video with the music by precisely aligning the beats and movements. CapCut provides intuitive editing tools that allow you to cut and adjust clips with precision, ensuring that your dance moves are perfectly in sync with the chosen music.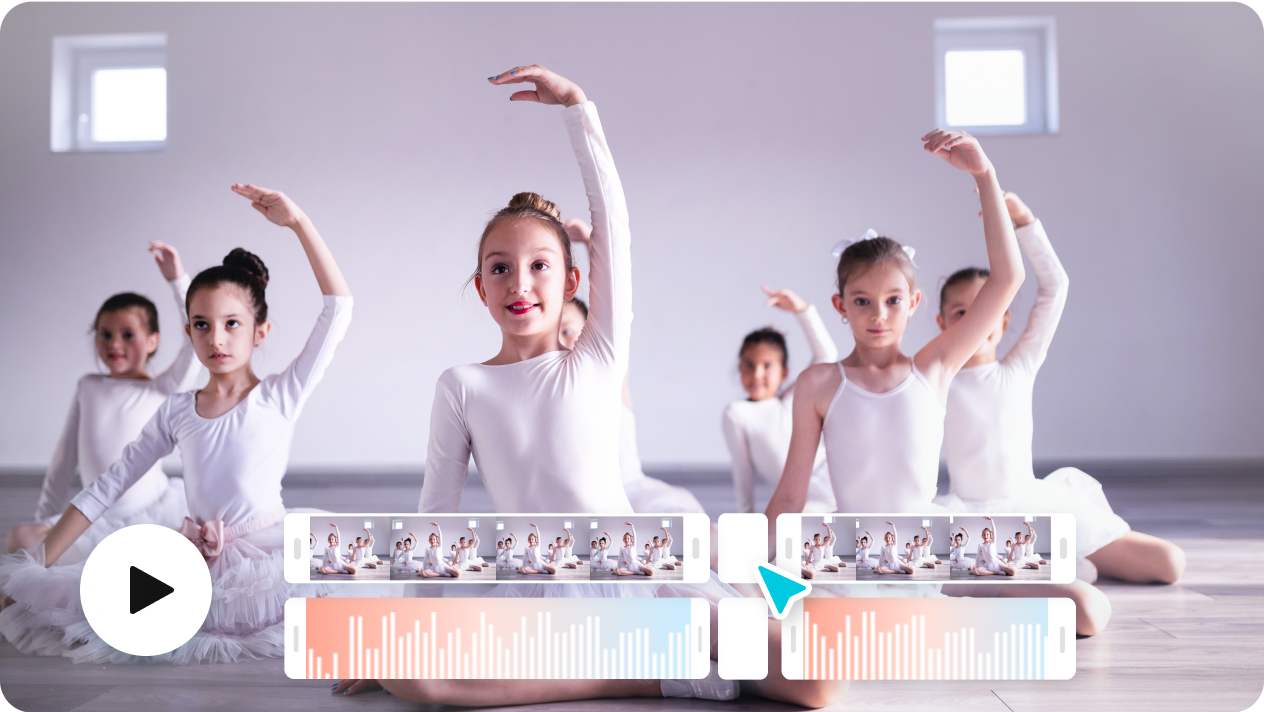 Choose an appropriate setting or backdrop that works well
This online dance video creator provides various options to enhance the setting or backdrop of your dancing video. You can use a suite of editing features to adjust the colors, brightness, and contrast to create the desired ambiance. Also, there are effects and filters to add a touch of creativity or set a specific mood for your video. With intuitive tools, you can easily modify the setting or backdrop to create a visually appealing environment that complements your dance performance.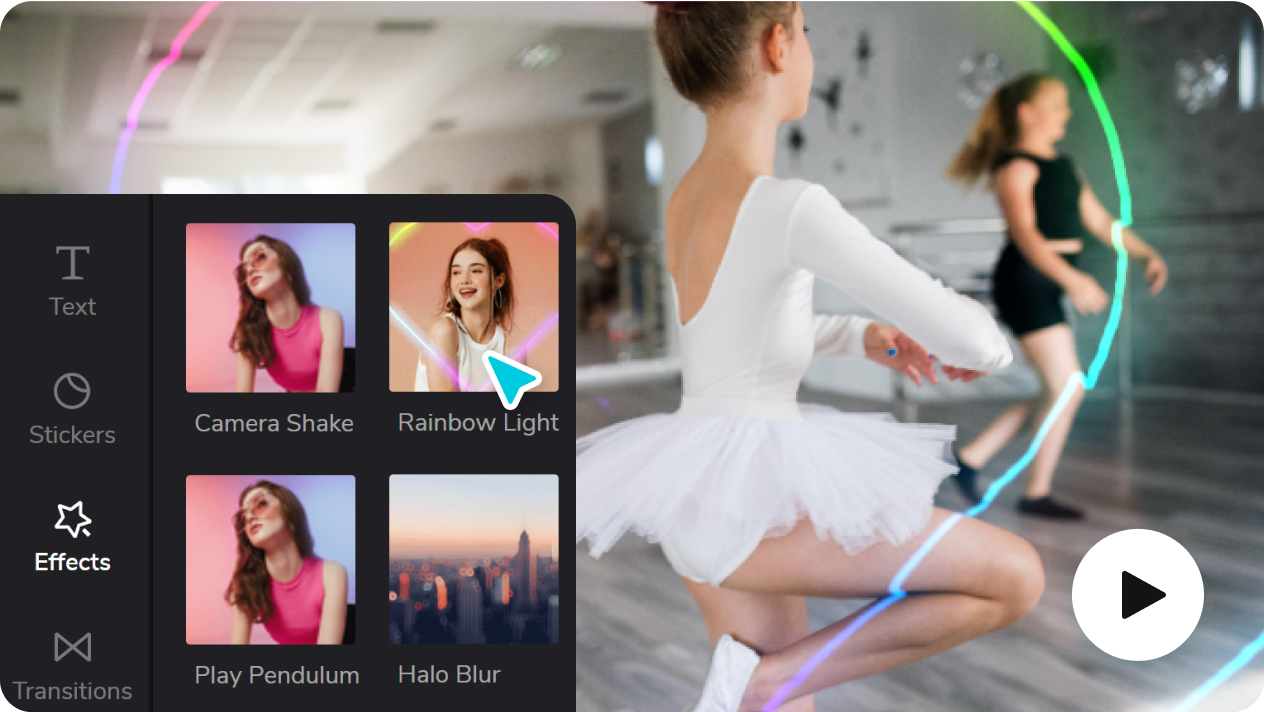 Select music tracks that are energetic anmd captivating
It also offers a wide range of music tracks to choose from, allowing you to find energetic and captivating options for your dancing video. Explore CapCut's music library, which includes various genres and styles, to find tracks that match the tempo and vibe of your dance. Look for tracks with dynamic beats, catchy melodies, and a lively rhythm to enhance the energy and captivate viewers. The music selection provides ample choices to find the perfect soundtrack for your dancing video.