Corporate video templates
Always record your content in the correct aspect ratio. While TikTok and Facebook stories promote vertical videos (9:16), YouTubers generally upload horizontal videos (16:9), except YouTube Shorts (9:16). Thankfully, CapCut's YouTube video maker simplifies the process. Choose a ratio for standard YouTube content. Also, when recording your footage, remember to turn your phone horizontally for standard content, or vertically for YouTube Shorts.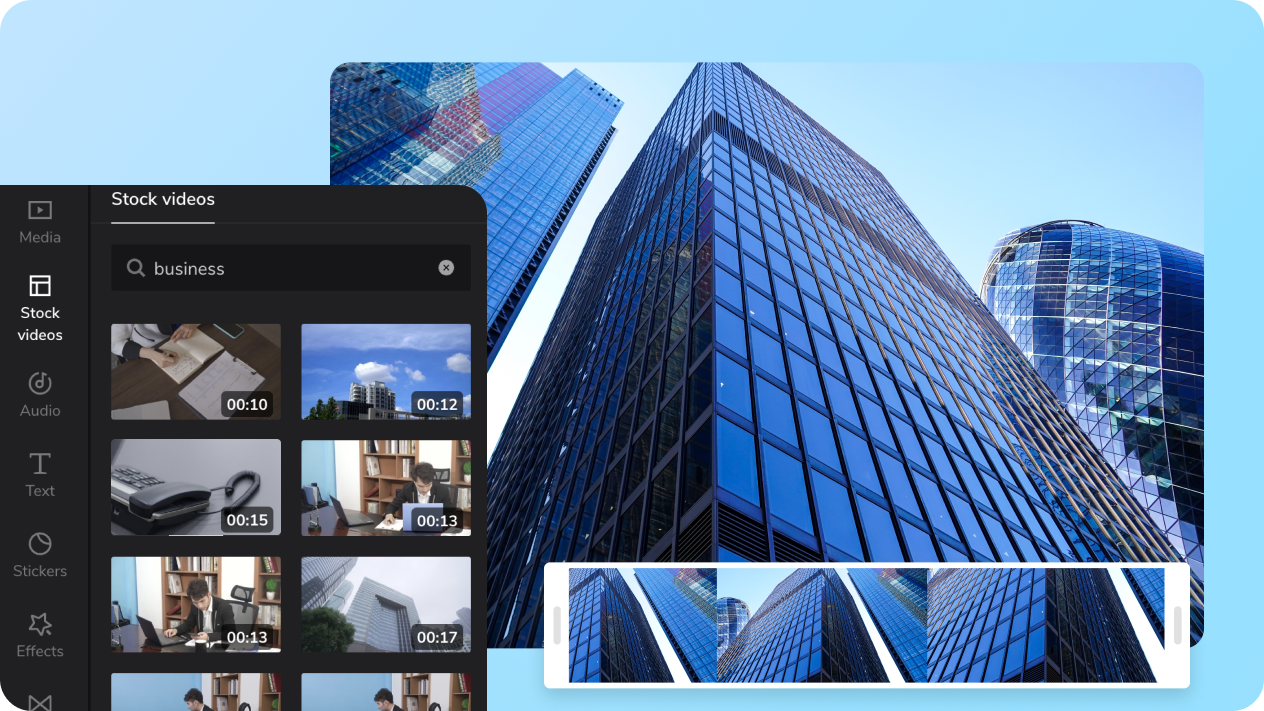 Add songs to videos without worrying about copyright with CapCut's stock music royalty-free feature. The stock music library within CapCut contains a vast collection of music tracks of various genres, moods, and styles, ranging from pop to classical, hip-hop to rock, and more. Browse the music library and preview each track before adding it to videos without additional fees or royalties. This eases the creation of professional-quality videos with background music that matches the video's tone and mood.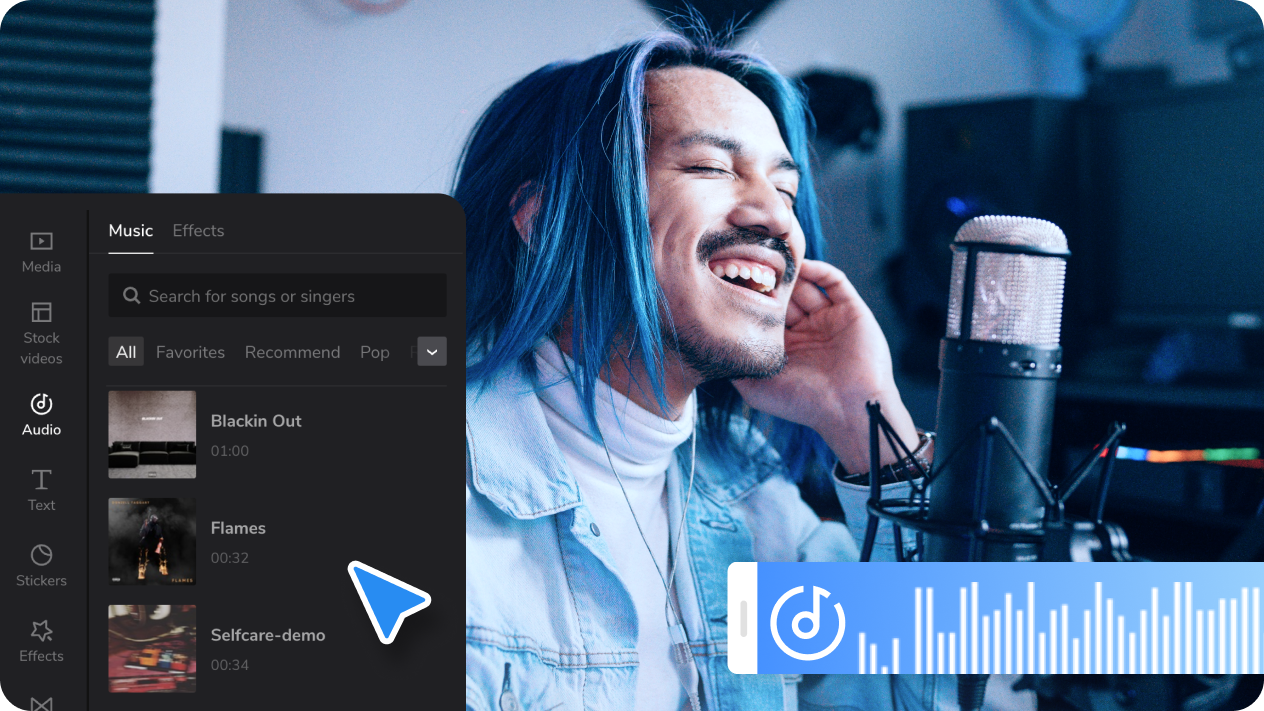 Beginners' editing is easy
When it comes to commercial video advertising, specialized tools are a must. Previously, only paid video editors offered features like transitions and shapes, which made the learning process time-consuming. Fortunately, CapCut solves this problem by providing the same quality tools professional video editors use. Moreover, CapCut is user-friendly and intuitive, making it easy for entry-level users to master online commercial video editing quickly. Just hit the road and start making a video online for free.