Greeting: Add a heartfelt text such as "Merry Christmas"
In this online card maker, after selecting a vibrant background for your Christmas card, simply click on the "Text" tab and choose a text box. Type your heartfelt message in the desired font, and then customize it by selecting the text and using the toolbar at the top. You can change the font style, size, and color to make it more visually appealing. Explore the options to add effects like shadows or outlines, and even experiment with different text arrangements. Once you're satisfied, save your edited text and continue designing your beautiful Christmas card.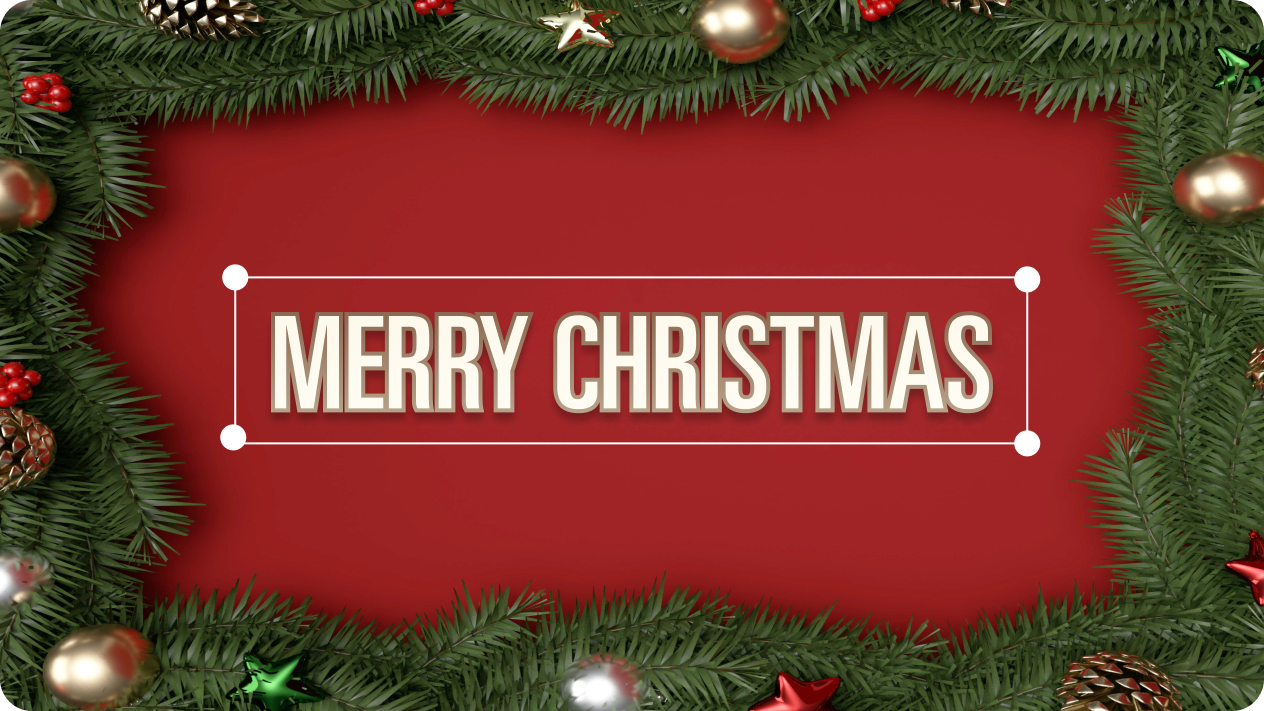 Images: Include Christmas trees, ornaments, or Santa Claus
Enhance your Christmas card by adding related images that capture the spirit of the season. Include a charming illustration of a decorated Christmas tree, adorned with twinkling lights and colorful ornaments. Add a cozy fireplace with stockings hanging above, waiting to be filled with joy and surprises. Include images of snowflakes gently falling or a snow-covered landscape to evoke a winter wonderland. Don't forget to incorporate images of Santa Claus, reindeer, or a jolly snowman to bring a touch of whimsy. Let these delightful visuals complement your heartfelt message, creating a truly memorable Christmas card.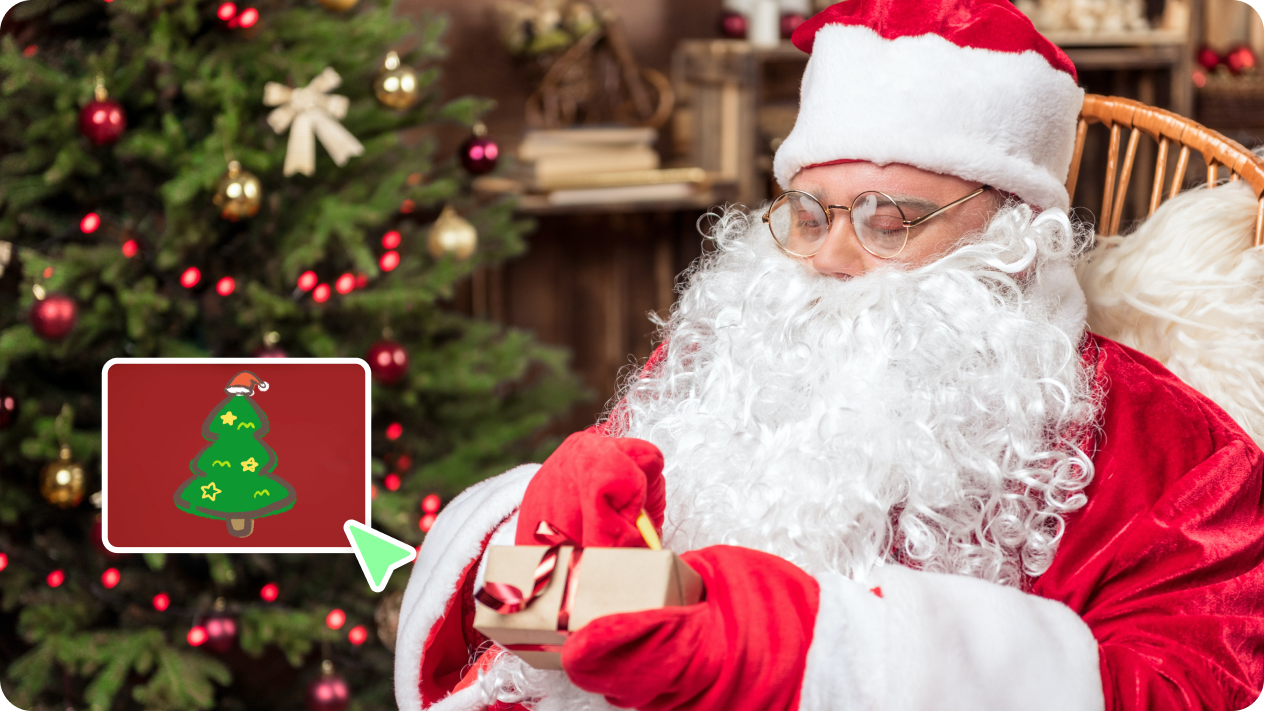 Polish: Add effects, such as snowflakes, glitters, or gradients
Elevate your Christmas card using CapCut's effects to create a magical and enchanting atmosphere. Enhance the design with gently falling snowflakes, delicately cascading across the background. Sprinkle glitters to add a touch of sparkle and festivity. Experiment with gradients, blending colors seamlessly to create a captivating visual appeal. These effects will bring your Christmas card to life, evoking a sense of wonder and joy. Let the shimmering snowflakes, sparkling glitters, and vibrant gradients transport the recipient to a world of holiday enchantment.