Create acoustic or unplugged event flyers
Craft charming acoustic or unplugged event flyers effortlessly using CapCut's user-friendly design tools. Whether it's an intimate singer-songwriter night or an acoustic jam session, CapCut's customizable templates and extensive image library help you create flyers that capture the essence of your laid-back musical event. Enhance your flyer with cozy visuals and soothing colors to reflect the relaxed atmosphere. Designing acoustic event flyers on CapCut ensures a harmonious blend of simplicity and creativity, even without prior design experience.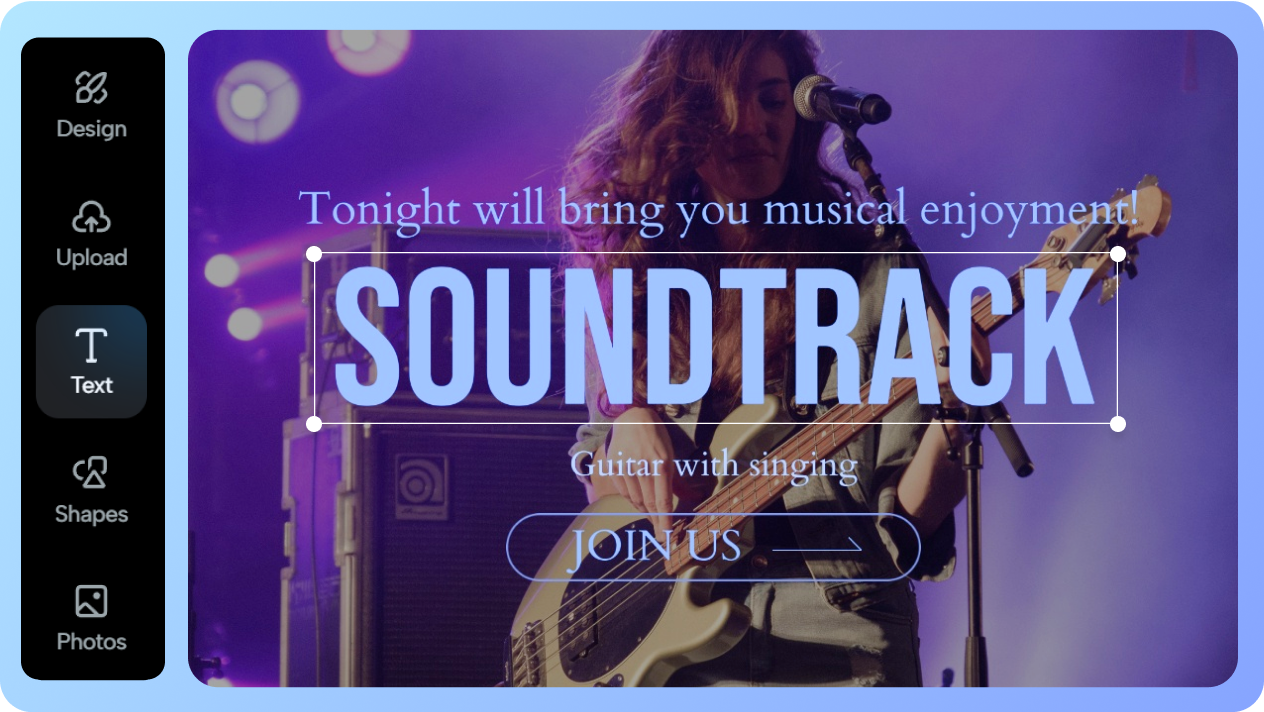 Create benefit or charity event flyers
Easily craft exceptional benefit or charity event flyers using CapCut's creative toolkit. With customizable templates and graphics, design distinct flyers that mirror your cause. Create a visually appealing design that uniquely represents your event's mission. CapCut's user-friendly platform ensures simple creation of attention-grabbing flyers, effectively setting your charity event apart and inspiring action.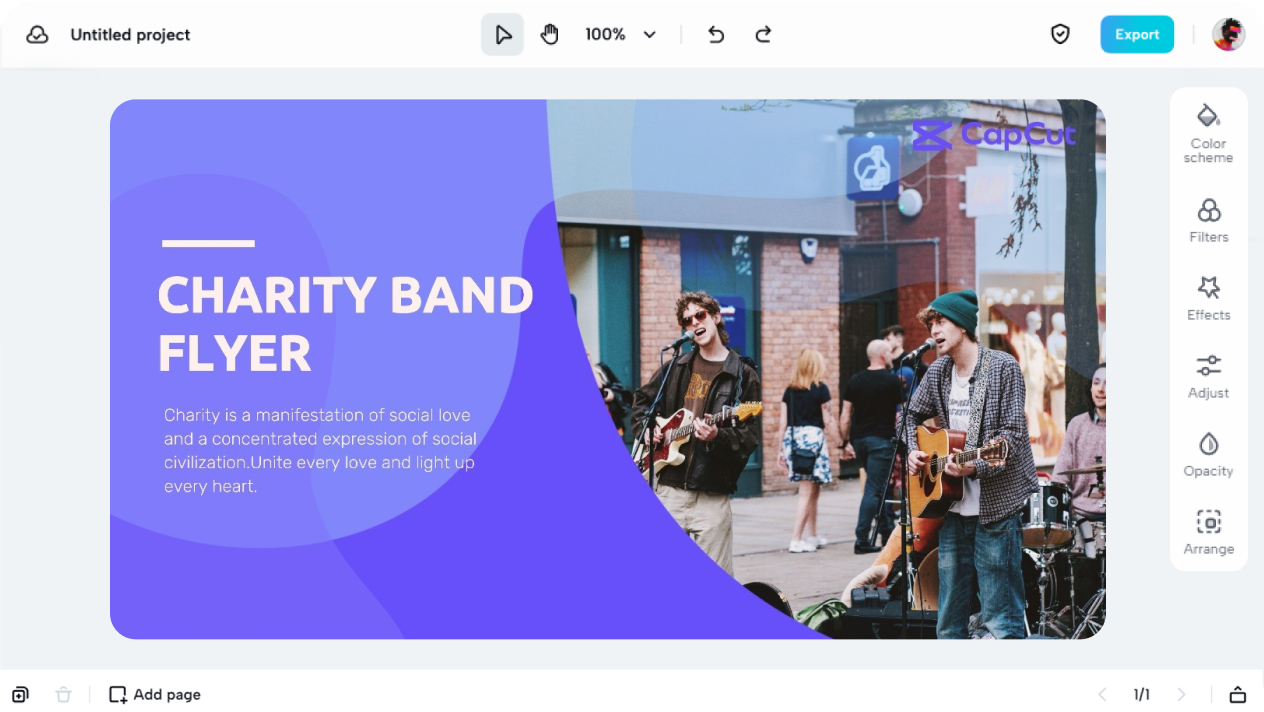 Create DJ or electronic music event flyers
Forge dynamic DJ or electronic music event flyers effortlessly with CapCut's creative suite. Utilize CapCut's templates and graphics to design eye-catching flyers that resonate with the energy of your event. Incorporate vibrant visuals, futuristic elements, and bold typography to capture the essence of the electronic music scene. Elevate your flyer design with CapCut's user-friendly tools, ensuring a seamless fusion of style and substance that draws in attendees and sets the stage for an electrifying experience.