Wedding anniversary video maker
You can add your favorite photos, romantic messages, and video clips to create a perfect wedding anniversary video tribute. Share the video with your significant other and relive your cherished moments together. Whether you're celebrating your first or 50th anniversary, our wedding anniversary video maker will help you create a beautiful tribute that honors your love story.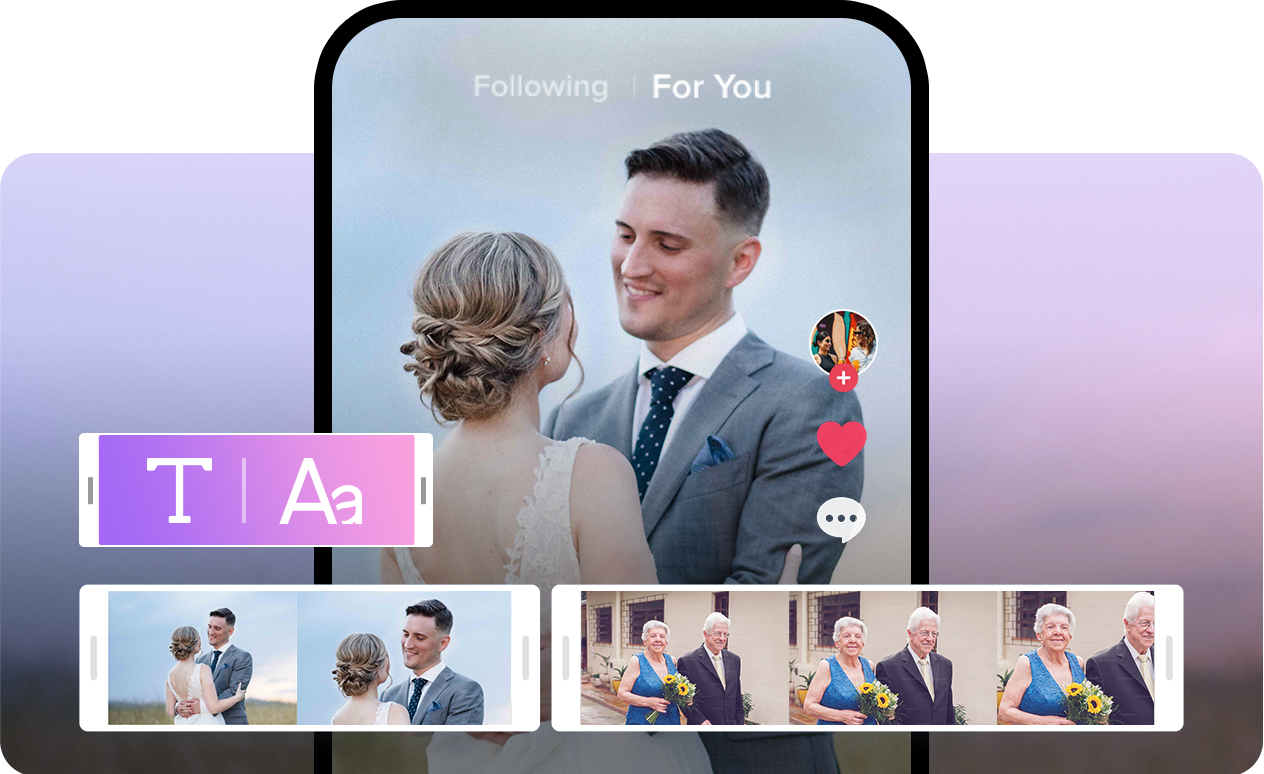 Graduation anniversary video maker
Our graduation anniversary video maker is the perfect tool to commemorate your special day. With a wide range of templates, music options, and customization tools, you can create a unique and heartfelt video tribute that showcases your hard work and accomplishments. Add your own photos and videos to make your graduation anniversary video even more special. Start creating your graduation anniversary video today with our easy-to-use video maker.
Retirement anniversary video maker
Retirement is an incredible milestone, and a personalized video tribute is a great way to celebrate it. Our retirement anniversary video maker offers a variety of templates, music options, and customization tools to create a heartfelt and memorable video that highlights your accomplishments and honors your dedication. With your own photos, videos, and music, you can create a personalized and meaningful tribute to your years of hard work.