Top 9 Best Video Editors for TikTok Content Creators
Discover more useful video editors for TikTok, including cons and pros of different video editors.
*No credit card need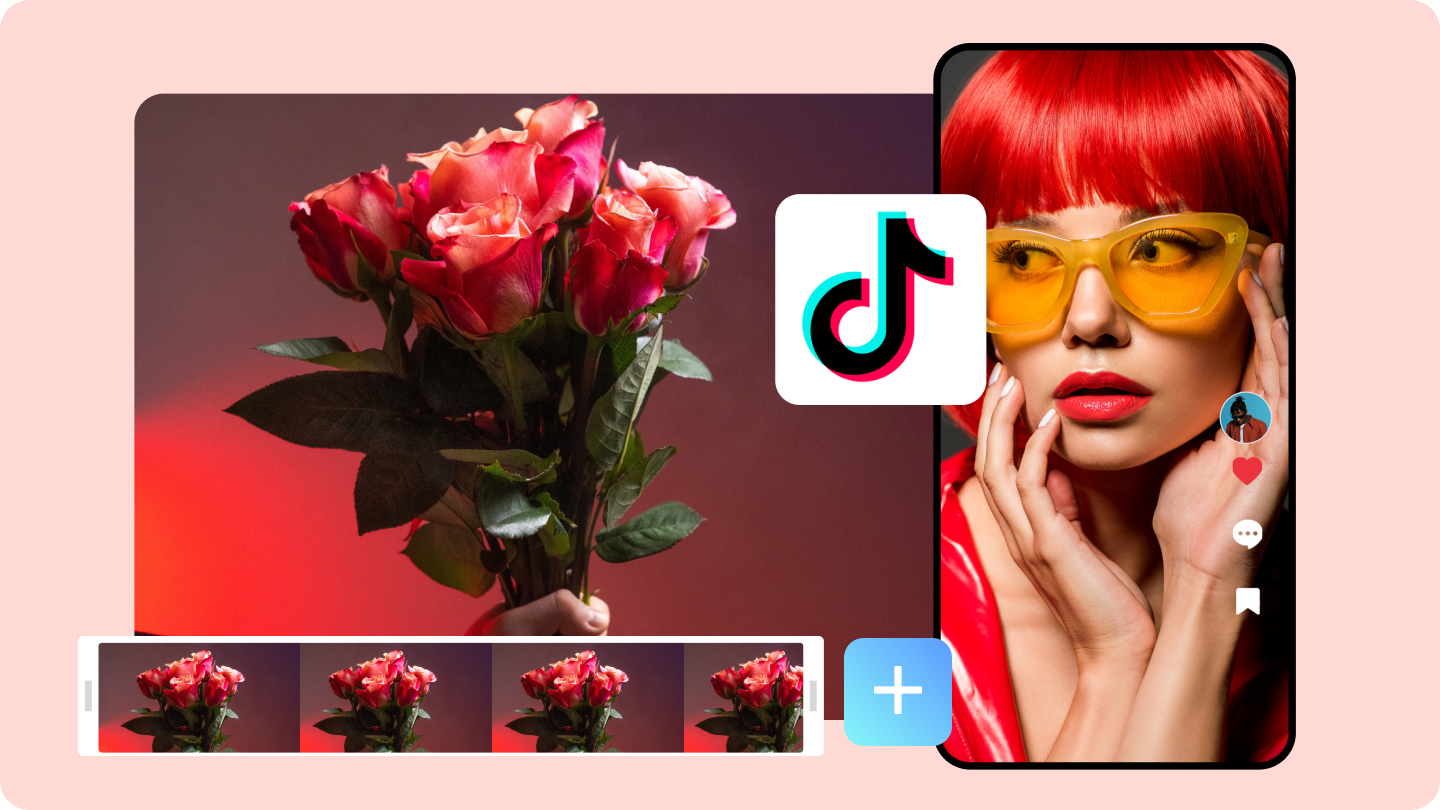 Summary: What is the best editor for TikTok? You're on the right page. This article details the best TikTok editing applications that help you create engaging content on a browser, Android, iOS, Windows, and Mac.
Ready to level up your social media game? Uncover the secret to creating engaging TikTok content by choosing the best TikTok video editors.
Part 1: 3 Best online video editors for TikTok
Here are the three best video editors for TikTok videos online. When it comes to what editing apps do TikTokers use, here is your answer:
CapCut online video editor
CapCut Online Video Editor offers TikTokers a wide range of editing tools. You can find stickers, trendy music, and pre-set templates used in many TikTok videos. With amazing features like CapCut's cloud storage, you can also save your content online.This enables editing from any device, anywhere you are.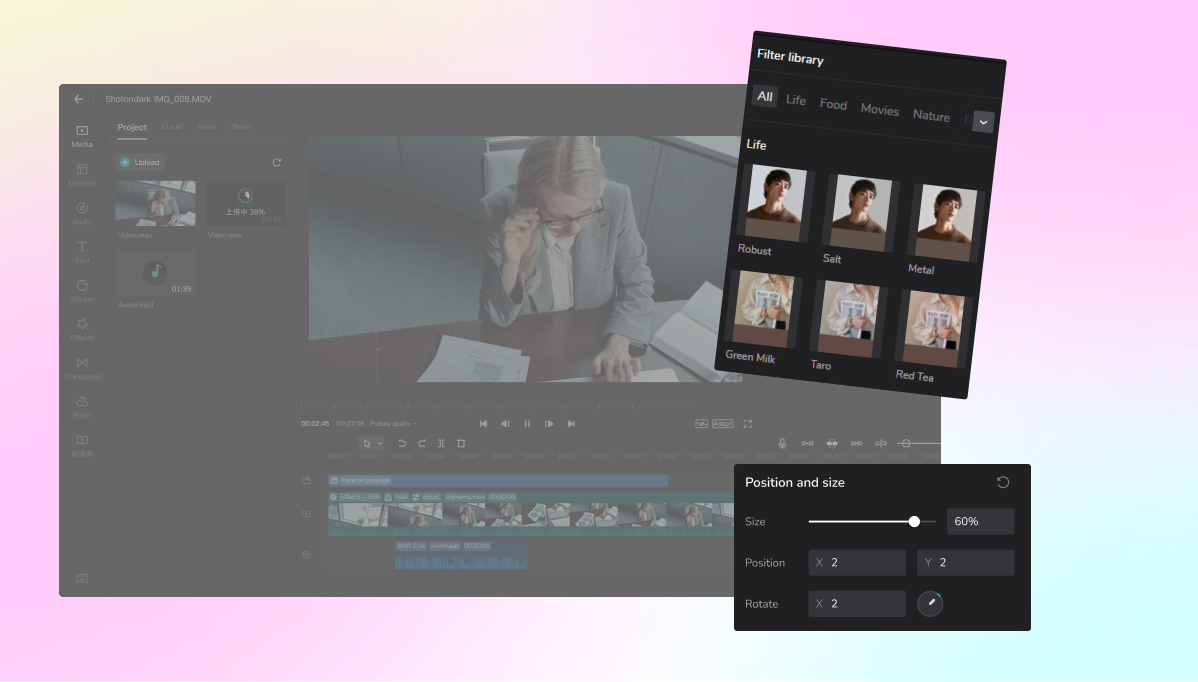 CapCut also links directly with TikTok, enabling you to share through the same app.It might not be possible to condense all of CapCut's creative features in one paragraph, so explore the online editor today and find out why it's ranked first in the list of best editors for TikTok videos. Drawbacks: The infinite number of possibilities to create stunning content may be overwhelming to new users. But with pre-set templates, you can begin editing today.


Custom editing options, creative effects, smart tools

Massive templates and media assets, like copyrighted songs

Cloud storage

with data privacy and security

Teamwork collaboration for editing efficiency

Simple interface with panels, timelines, and guide tips

Compatible with social platforms such as TikTok, YouTube, and Facebook

Support multiple file formats, including video, audio, GIF, and image

Export high quality products such as 720p, 1080p, 2K, and 4K

AI-based

video background remover

Multilingual support for a wide range of users

Free of cost, available on iOS, Android, Mac, Windows




The brand is not well-known to all new users, especially Pro users.
Veed
Veed is a solid video editor with a simple interface. It has a delightful collection of the latest and most popular memes. Use these to infuse your videos with humour. Overall, its greatest strength is its simplicity. The click-and-drag design and limited supply of assets won't overwhelm beginners.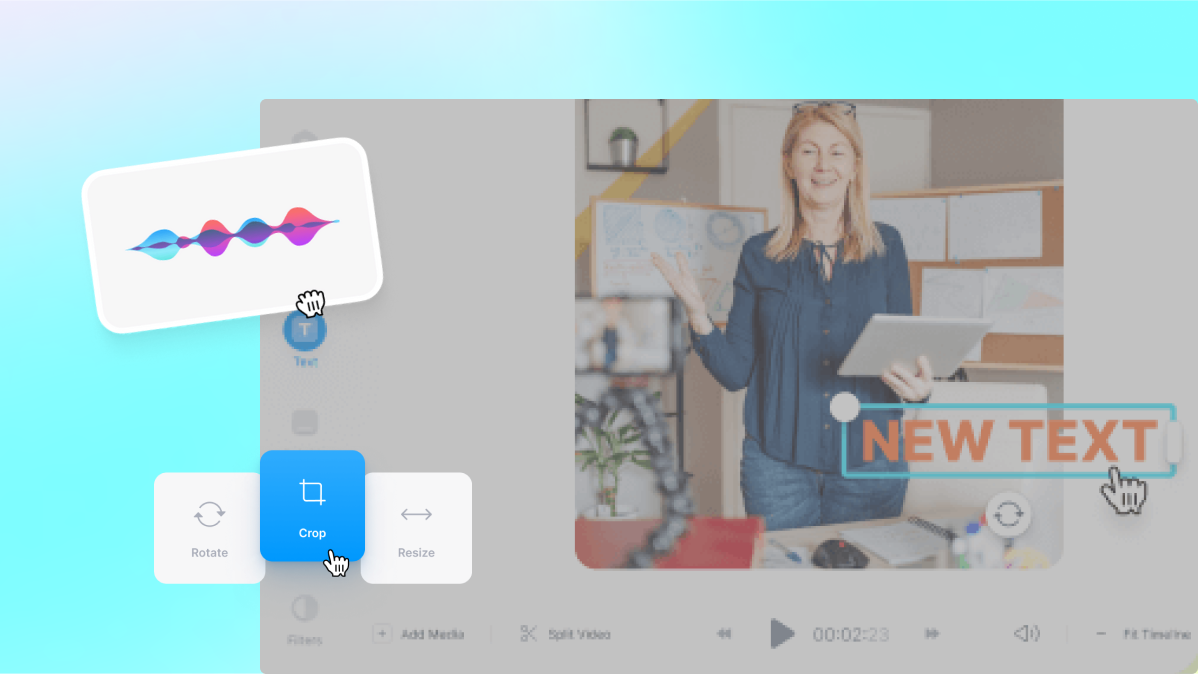 By that same token, this is a video editor you might outgrow. While it's easy to use, if you decide to add more stickers and effects, or if you want additional advanced features, you might eventually want to look elsewhere, but if you like simplicity, Veed is still a great tool.


Simple and user-friendly interface

Design templates, audio samples

Collaboration


Subtitle feature is available for the paid Plan only

On-call support needs improvement
Clipchamp
Clipchamp has everything you need and more—green screen video editing, screen recording, and a vast stock footage library. The possibilities are endless.There are options to collaborate with multi-faceted teams to create professional quality content. There are options for audio editing like, background noise removal, voiceovers, and sound effects.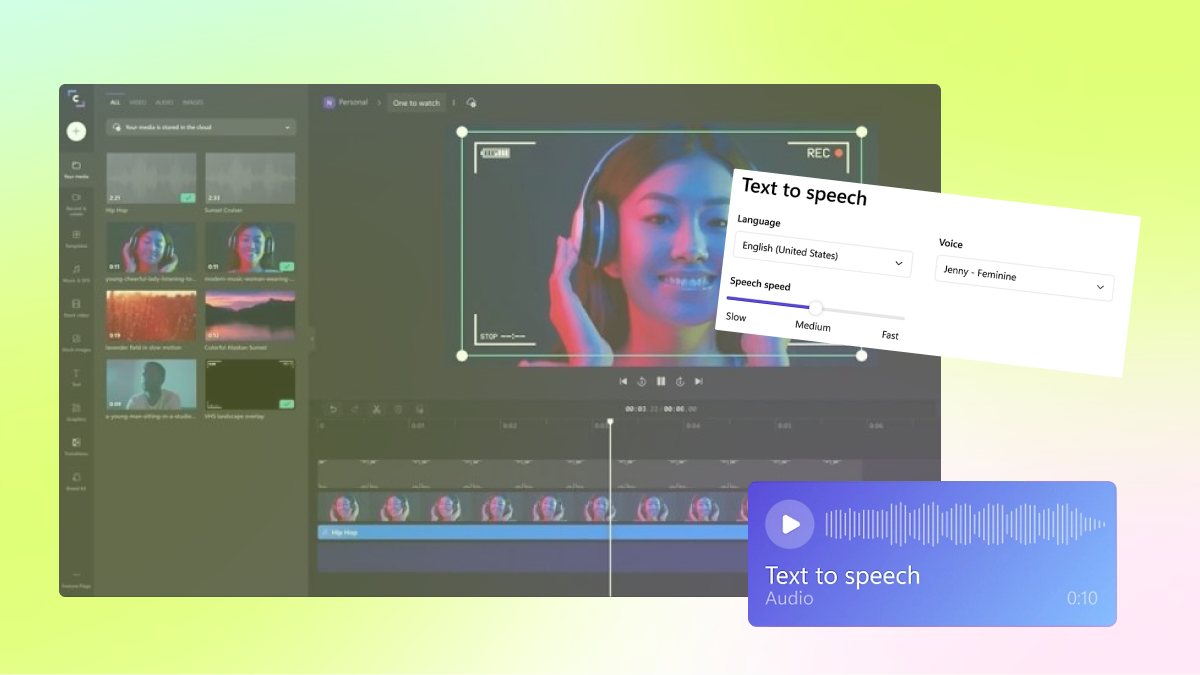 While all this may sound too good to be true, there is a catch, however. you'll need to pay for this level of quality. While Clipchamp offers a free-to-use option, many of its features are locked behind a paywall. Additionally, it might be a bit pernickety about web browsers. It's not supported on Safari, so Mac users beware.


Available in a browser

Filters and transitions

Export high resolution up to 1080p


Desktop only on Google Chrome web-browser
Part 2: 3 Best TikTok editing app for Android & iOS
Looking for the best editor app for TikKok content creation? Below selected apps can be used to take your content to the next level.
CapCut App
Wondering how to edit TikTok videos on app? Well, enter the era when creating engaging TikTok content is easier than ever with CapCut – the best TikTok editing app. With smart features like preset free video templates, a large library of stock footage, trendy stickers, and an incredible user interface with drag-and-drop features, CapCut is the best editing app for TikTok available on iOS and Android.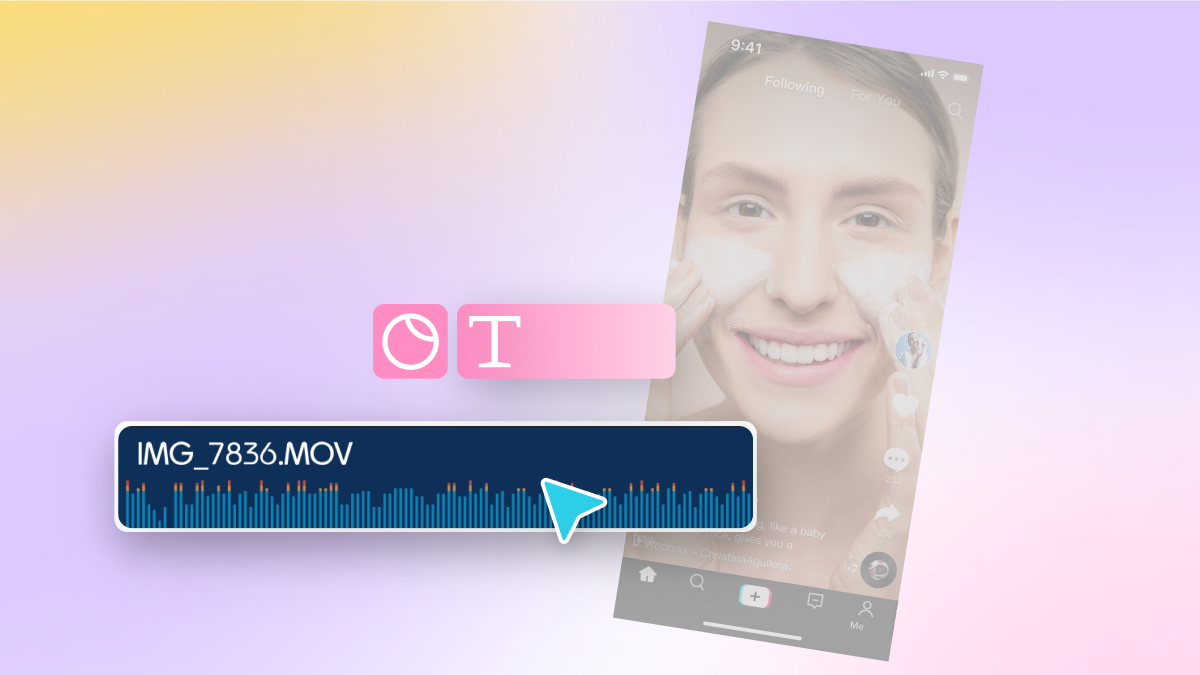 CapCut online video editor offers a wide range of features that make it a powerful tool for video editing. With its user-friendly interface and intuitive controls, users can easily navigate through the editing process. The editor provides comprehensive video editing capabilities, allowing users to trim, merge, and split videos effortlessly.
Additionally, CapCut offers advanced effects and filters to enhance the visual appeal of videos. One of the standout features is the support for multiple video and audio tracks, enabling users to add multiple layers of content and create more complex and creative edits. Whether you're a professional editor or a beginner, CapCut provides the necessary tools and features to bring your video editing ideas to life.


Free to use

User-friendly interface

Comprehensive editing features

Multi-layer editing

Collaboration and sharing

Accessibility

Regular updates


Limited advanced editing features

Possible performance issues with large projects

Requires internet connection

May have occasional bugs or glitches
InShot
When it comes to InShot, simplicity is the main selling point here. Don't get bogged down in endless options and features. Clip and edit your videos, then export. While you may be looking for the best editor app for TikTok, it is easy to get sucked down the rabbit hole of compromising quality for simplicity with InShot.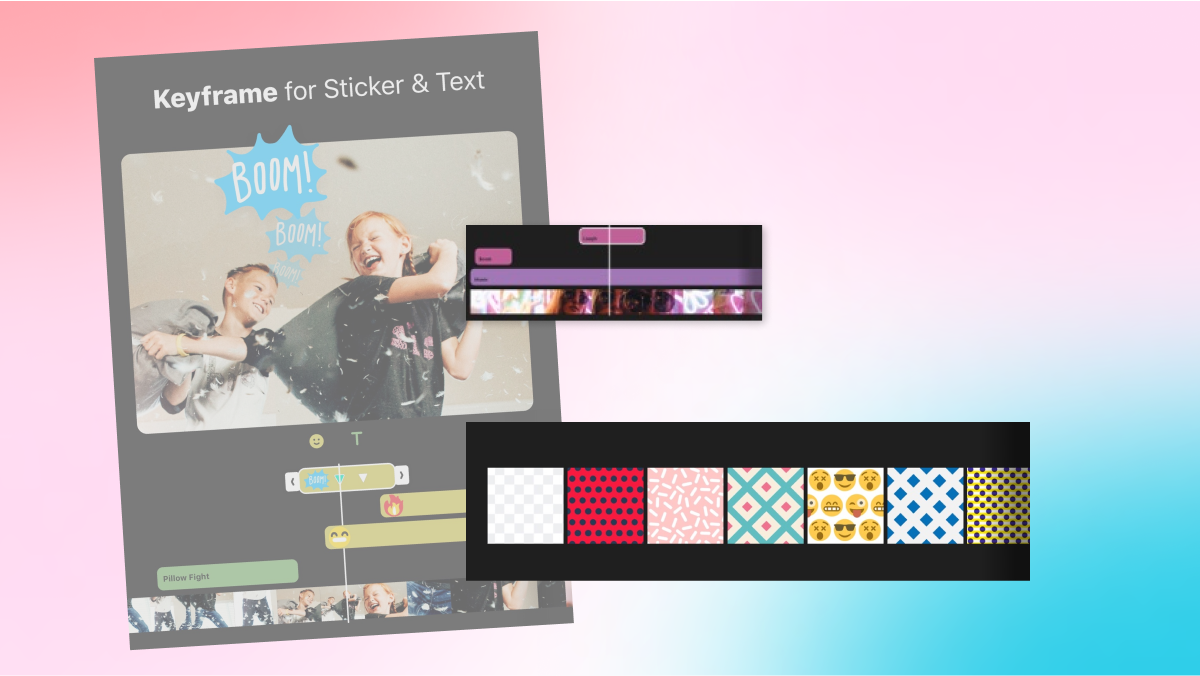 InShot app is a versatile video editing tool that packs a multitude of features into one convenient package. With InShot, users can trim, cut, and merge videos, apply various filters and effects, add text and stickers, adjust video speed, and even create stunning photo slideshows. The app also offers a range of aspect ratios for social media platforms, making it easy to optimize videos for different platforms. With its intuitive interface and extensive feature set, InShot empowers users to create professional-looking videos directly from their mobile devices.


User-friendly interface

Wide range of editing options

High-quality output

Easy social media sharing


Limited advanced editing features

In-app purchases required for certain features

Some users experience occasional crashes

Limited audio editing capabilities

Watermark on free version

Advertisements in the free version
Funimate
If you love boisterous special effects, Funimate is for you. Additionally, Funimate is known for its analytical ability. The app will track your video's performance and offer valuable insights.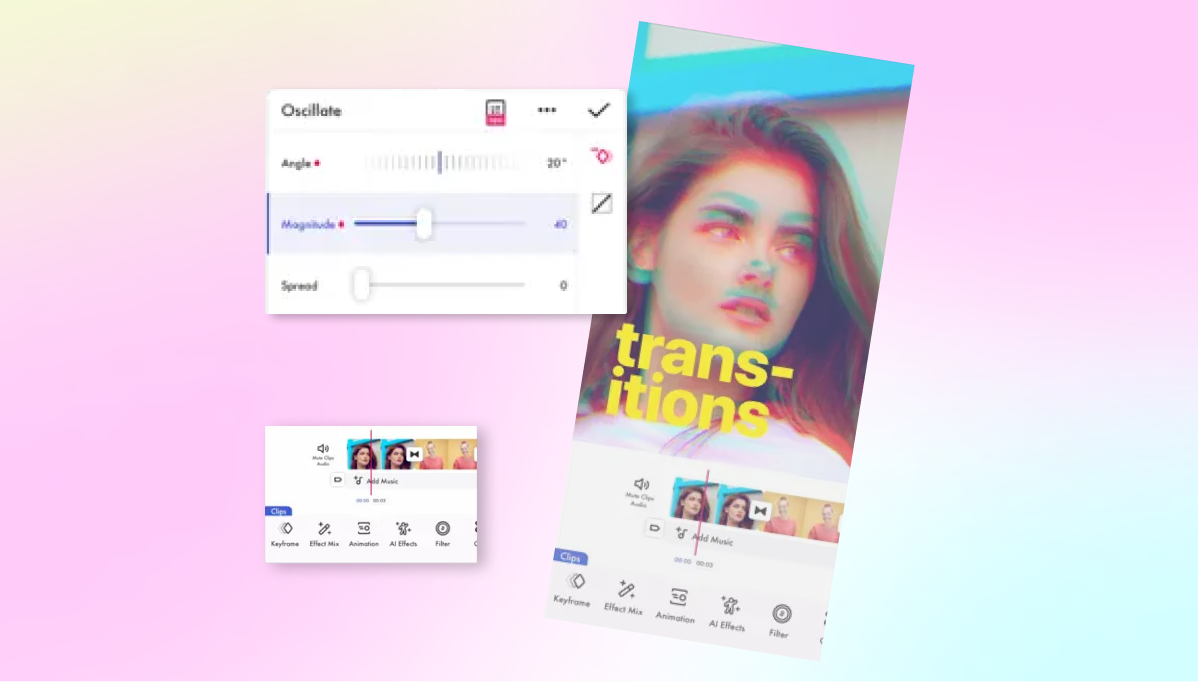 Funimate app is a dynamic video editing tool that allows users to unleash their creativity and produce captivating videos. With Funimate, users can add unique effects and transitions, apply filters, trim and merge videos, and enhance their content with text and stickers. The app offers a vast library of music tracks and sound effects to add the perfect soundtrack to videos. Funimate also includes advanced features like keyframe animations and video loops, giving users the ability to create visually stunning and engaging videos effortlessly.


User-friendly interface with intuitive controls

Creative and fun effects for videos


Watermark on free version

Limited advanced editing capabilities

Some features require a subscription

Occasional lag or performance issues

Limited control over text and sticker placement

Ads in the free version
Part 3: Best editing software for TikTok on Windows and Mac
Are you looking for the best free editing software for TikTok PC editing? You've come to the right page. Below are three optimal options to create videos on PC for your TikTok channels.
CapCut for PC & Mac
If you're looking for the best TikTok editor for PC and some extra juice to fuel your creative escapades then meet the best editing software for TikTok on PC and Mac - CapCut. CapCut for PC puts the best video editing tools in your hands.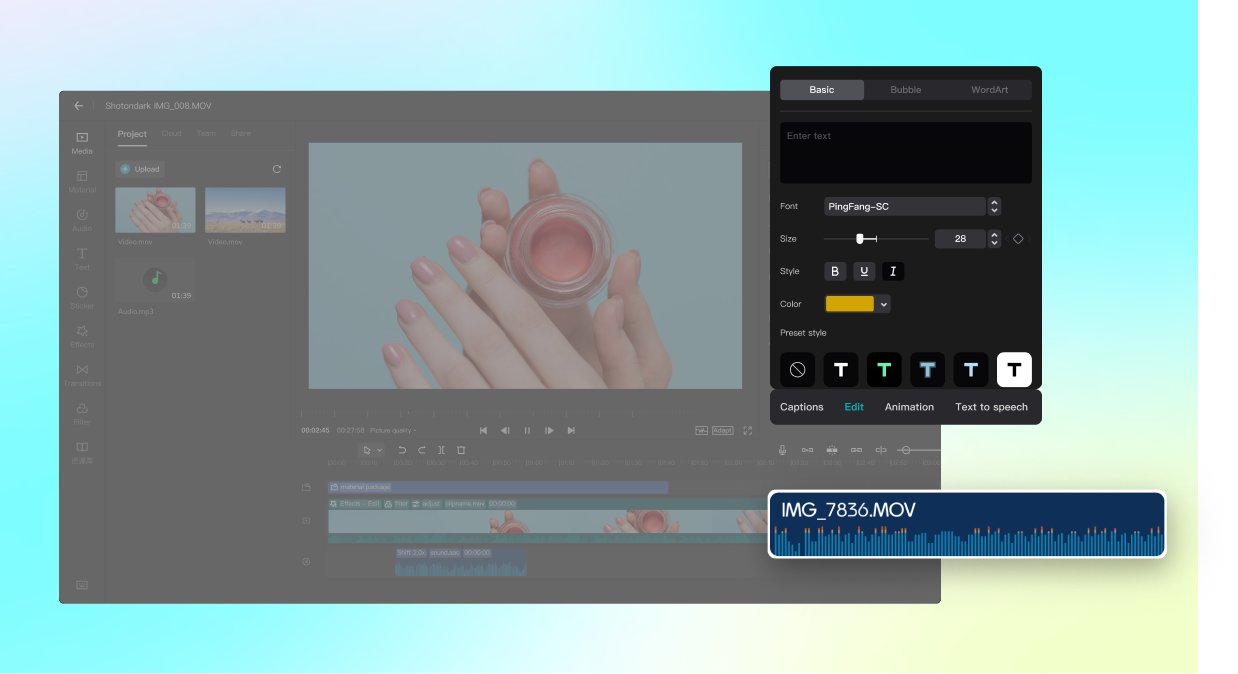 Enjoy the user-friendly interface and the power of exceptional editing tools on your PC while using a mouse and keyboard for precise editing with the best software to make TikTok videos.


User-friendly interface

Powerful editing features

Multi-platform support

Collaboration options

Integration with social media platforms


Limited advanced features
Shotcut
If you are looking for the best video editor for TikTok on PC, then Shotcut is completely free making it great for TikTokers on a budget.
It is also designed with audio in mind and offers greater freedom than any other editor on this list.


Open-source and free

Cross-platform compatibility

Wide range of video and audio editing features

Customizable interface

Supports a variety of file formats


Steep learning curve for beginners

Occasional stability issues

Limited third-party plugin support

Interface can be overwhelming for some users

Lack of advanced effects and transitions
OpenShot
Openshot offers a wide range of freedom and even allow for basic animations. Considering that it's completely free, it's one of the best TikTok editing apps for PC.


Free and open-source

User-friendly interface

Cross-platform compatibility

Supports a wide range of video and audio formats

Offers a good selection of basic editing features


Occasional stability issues

Limited advanced editing capabilities

Lack of professional-grade effects and transitions

Slower rendering and export times compared to some other editors

Limited audio editing features
Part 4: Create stunning TikTok content with CapCut in three easy steps
After knowing the best TikTok video makers, it's high time that you should start your video creation journey now. Let's explore how to edit TikTok videos on PC with CapCut online video editor. Get ready to explore some best editing for TikTok on CapCut – one of the best apps to edit for TikTok in three easy steps.
Step

Record and upload

First off, record your video on your camera or smartphone, and upload it online on CapCut – the best video maker for TikTok. You can store your videos online for free on CapCut's cloud storage.

Step

Begin the creative editing

Next up is the part where you create captivating videos using CapCut's state-of-the-art editing platform. Begin by either using a preset template to cut down on the creative process, or create something of your from scratch. With spectacular features like

auto-captions

,

speed adjustment

, and more you can give birth to whatever idea you may have.

Step

Export & share on TikTok

Once you are satisfied with the results of the best TikTok editor, download your videos to your device, or directly share them online with your audience using the pre-made TikTok template, without any watermark.
Conclusion
Having evaluated the top three best editors for TikTok videos, it is clear that CapCut leads the list by a substantial margin. Whether you are a seasons TikTok professional or are just starting, CapCut will help you create visually stunning and sensational content.
Frequently Asked Questions
Can I edit TikTok videos online?
Absolutely! There are many apps TikTokers use to edit videos. Considering accessibility, efficiency, and compatibility, CapCut stands out from the crowd. No software download. No credit card is required. Just try it for free by signing up with your Google, TikTok, or Facebook account. A myriad of editing features and creative tools are at your fingertips. Once you finish the editing process, export and share the final video on your TikTok channel. Besides, you can collaborate with your team members to edit TikTok videos online. Start today by signing up for free and let CapCut help you grow your TikTok to the next level.
What is the best TikTok video maker online?
Wondering what is the best editor for TikTok that is available online for free? Meet CapCut, it is loved by both professionals and beginners alike for a multitude of creative tools and ease of use.
What apps do TikTokers use to edit videos?
Wondering what are apps TikTokers use to edit their videos? Meet CapCut – the best app for video editing for TikTok, available online and on PC and smartphone. Create mesmerizing content with the best video editing for TikTok on CapCut online.
What is the best video editor for TikTok without a watermark?
CapCut is the best software for TikTok video editing which offers exceptional editing tools without leaving any watermarks on your videos. Create the content that you love, and the one that represents your genius with our best software for editing TikTok videos.
What is the best video editing software for TikTok for PC?
CapCut is the best free editing software for TikTok on PC, Mac, iOS, and Android. Create stunning videos with professional editing tools that make your ideas come to reality. Want TikTok download free of cost? Read more for details!