Top Eight Video Editors for YouTube
Every YouTuber needs to edit their videos, but what is the best video editing software for YouTube?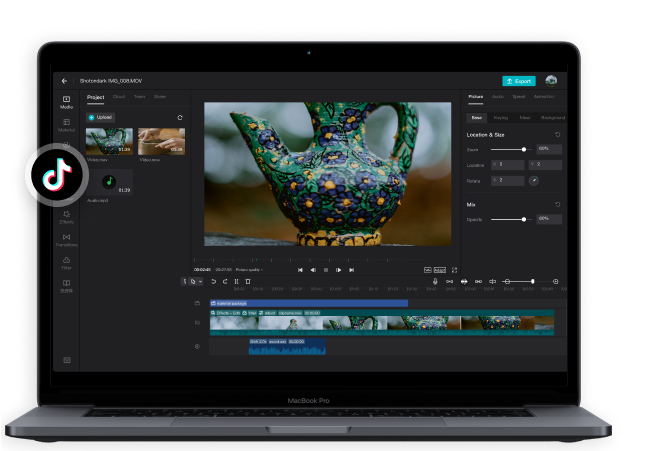 1.Capcut
Introduction: CapCut Online Editor has everything a growing YouTuber needs, and it is widely considered the best video editor for YouTube. Here you'll find stickers, text, and groovy transitions (all of which are necessary for a stunning YouTube video). Platform: This is an online video editor, meaning you can use it on iOS, Windows, and Android, basically any platform with a web browser. This gives you a wide range of editing freedom and doesn't require you to commit to a certain platform. Key Features: In addition to stickers, text, and high-grade transitions, this editor has preset templates perfect for YouTube. YouTube videos perform best in 16:9 (or 9:16 for YT Shorts). This video editor will optimize your videos for YouTube and ensure they're in the correct aspect ratio. Additionally, you'll find a wide range of music and sound effects. This will add an additional layer of quality to your content. Best For: Because of its simple click and drag design, this video editor is great for beginners. You simply choose the song or sticker you wish to add, then drag it into the video. This makes it the best video editor for YouTube for beginners. Price: CapCut is entirely free! While other video editors have a free to use option, they hide their best features behind a paywall. With this video editor, however, everything—all the features, stickers, music, and fonts—are completely free to use. This makes it the best free editing software for YouTube. Pros & Cons: everything is free, and all the features are high quality. However, while this is probably the best video editing software for YouTube overall, there is one drawback—precision editing. With software like Premiere Pro or Final Cut, you'll be able to make far more precise edits. For most YouTubers, this level of precision isn't necessary, and certainly isn't worth the price.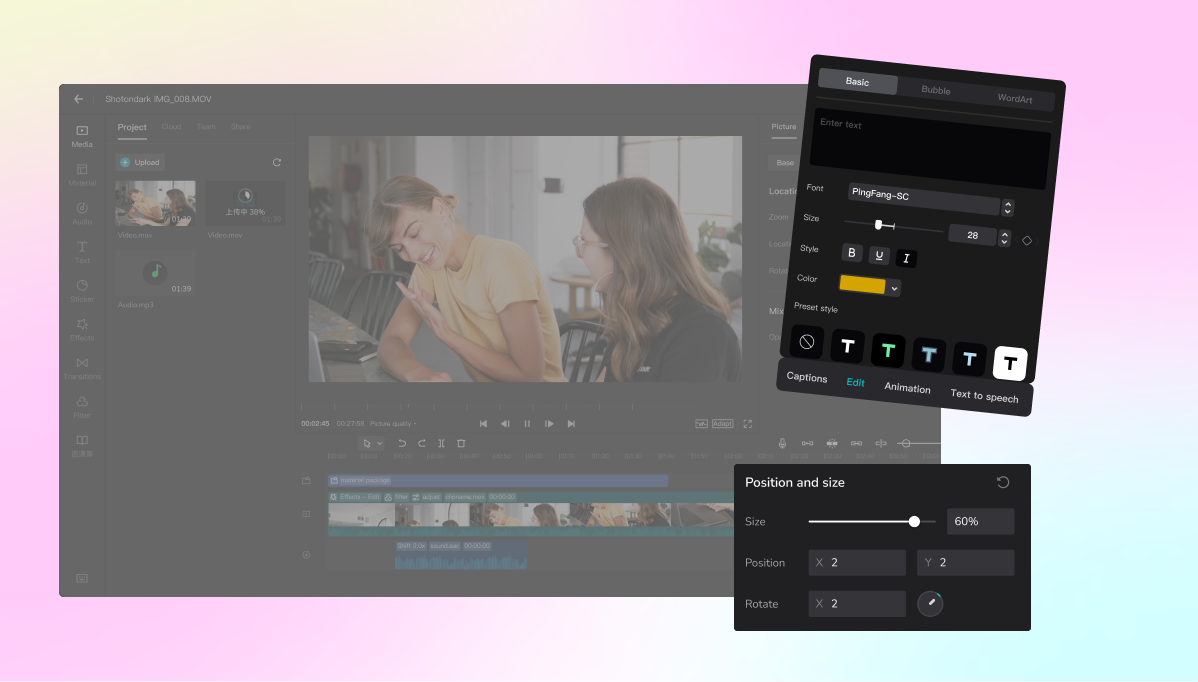 2. CyberLink
Introduction: CyberLink has multiple software offerings related to video and photo editing, however, PowerDirector is the most useful for YouTubers. Platform: PowerDirector works across multiple platforms including Windows, Mac, iOS, and Android. Key Features: PowerDirector is chock-full of professional video editing tools, but the most noteworthy is its mask designer. This allows users to create custom masks and remove unwanted objects. It also allows users to composite multiple clips together. Price: at $4.33 per month, you get a lot of bang for your buck. With PowerDirector, you get professional grade editing at a bargain price. Pros & Cons: this is a powerful video editor with loads of editing options, but most YouTubers don't need fancy features like layer masking. PowerDirector is a bargain, however, most YouTubers might not get their money's worth with it.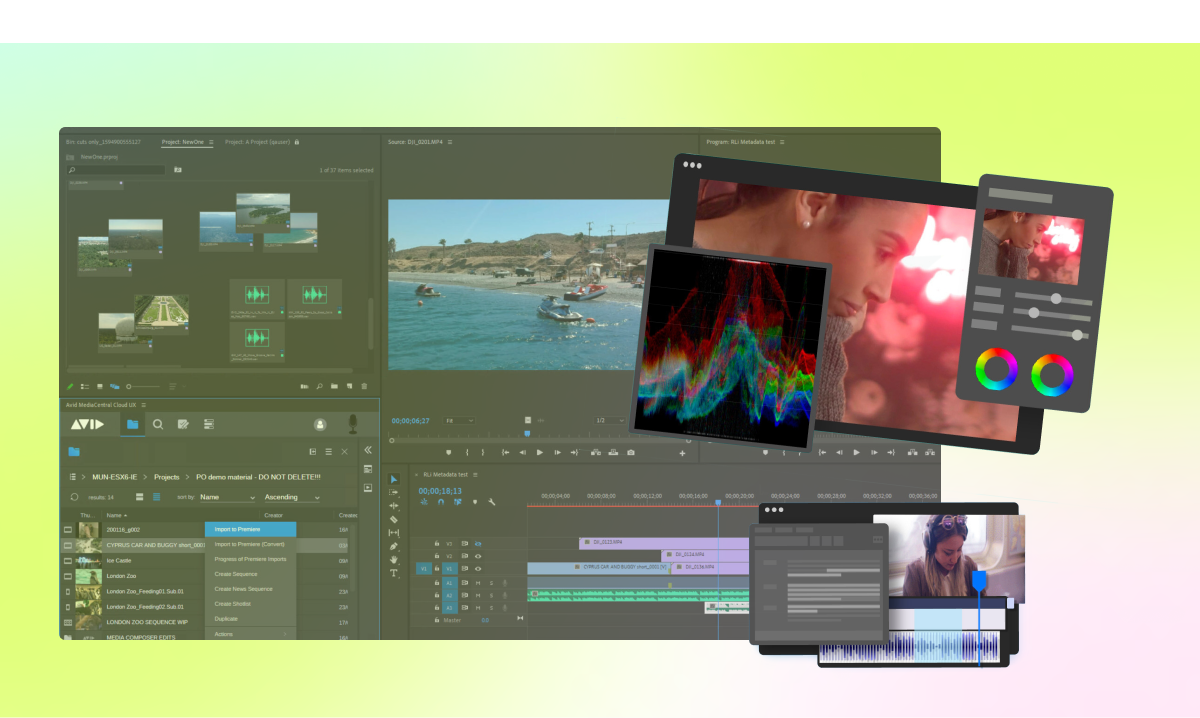 3. Premiere Pro
Introduction: Premiere Pro is Adobe's professional-grade video editing software. This top of the line software creates sleek, high-quality videos. However, this editing software might not be the best editing software for YouTube for beginners. Platform: Premiere Pro is available on Windows and Mac. This is not an online editor or phone editor. To use Premiere Pro, you'll need a laptop or a desktop computer. Key Features: Premiere Pro's greatest strength is its transitions. It comes loaded with built-in transitions, but if you can't find what you're looking for, there's a wide range of downloadable options. Best For: this software is primarily used by professionals. It will far exceed the needs of your average YouTuber. Price: Premiere pro requires a monthly membership fee of $20.99 USD. Most YouTubers will benefit from using a free video edition. This will allow you to put the money you save toward a DSLR camera. Pros & Cons: this is a professional grade editing software. Videos made with Premiere pro will be top-of-the-line. However, with great quality comes a hefty price tag.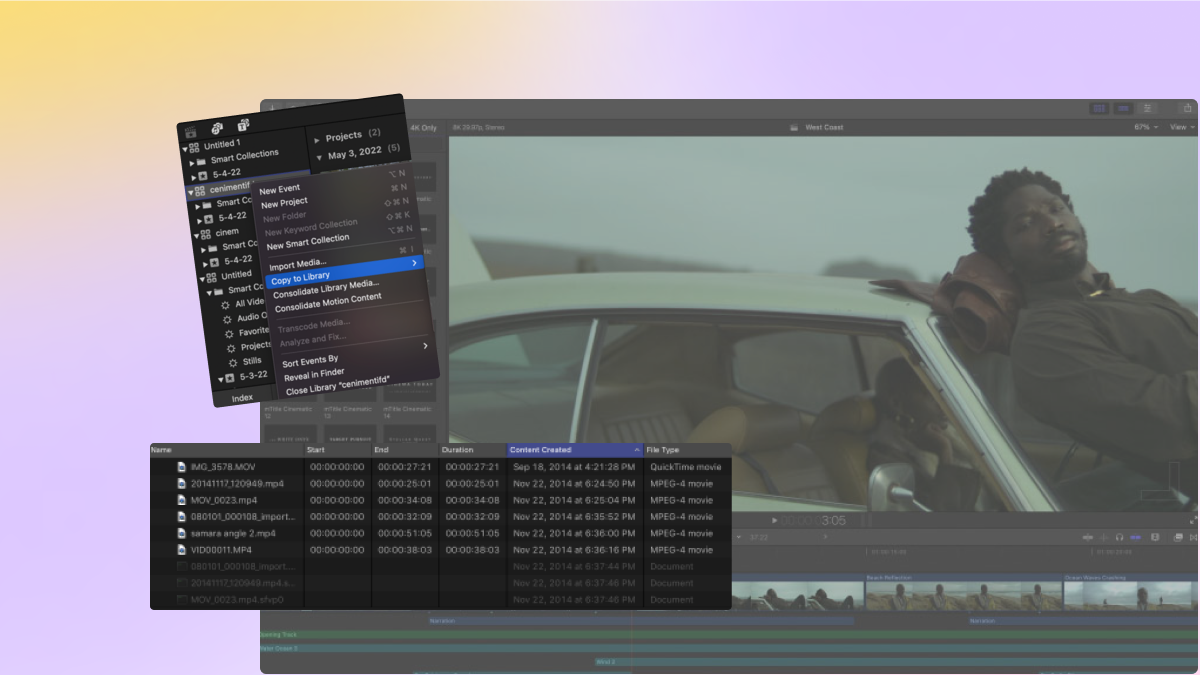 4. Final Cut Pro
Introduction: Final Cut Pro is another professional-grade video editor that offers endless freedom and possibilities. Fun fact: this software was recently used to create the Netflix film, Blood Red Sky. Platform: unfortunately for Windows users, Final Cut Pro is a piece of Mac-exclusive software. Key Features: what makes Final Cut Pro special is its ability to take low quality footage and make it look cinematic. It achieves this by using features called object tracking and cinematic mode, both of which increase depth of field and allow you to adjust focus points. Price: Final Cut Pro comes with a hefty price tag. At $299 USD, you'll need to use every feature to get your money's worth. Pros & Cons: this software is used for producing films on Netflix—it's powerful and can churn out cinematic videos. However, most YouTubers don't need to create Netflix-quality videos. For the average content creators, a free video editor is more than sufficient for all their video editing needs.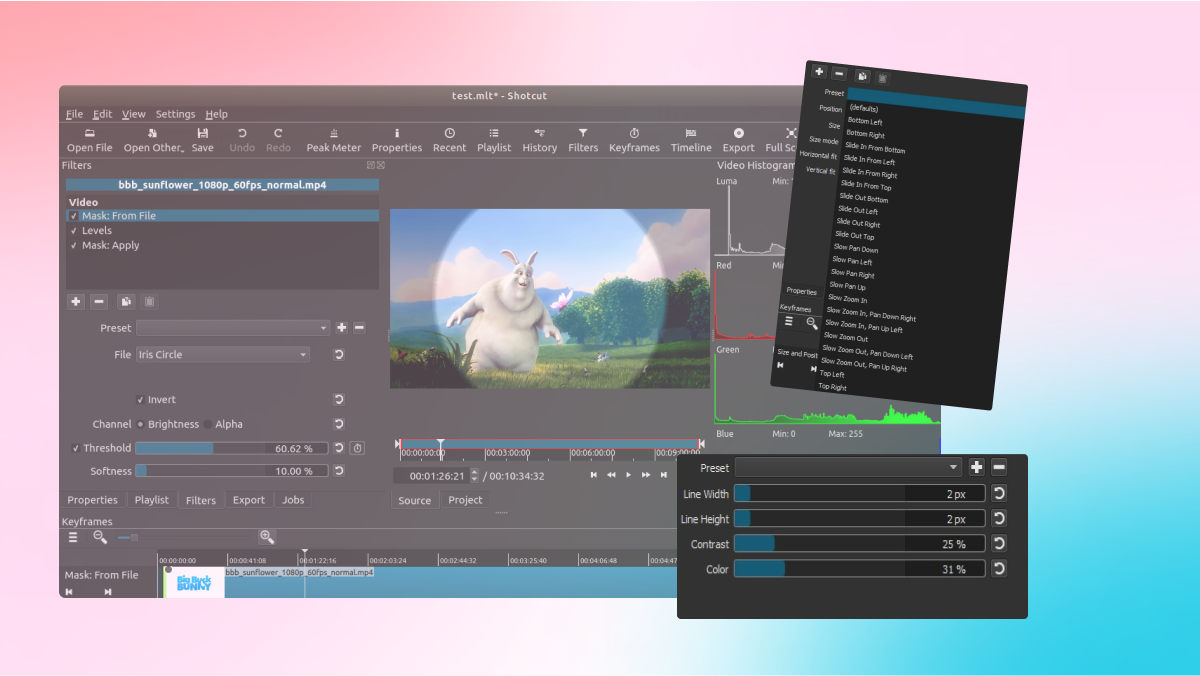 5. Shotcut
Introduction: Shotcut is open source and generally considered the best free video editing software for YouTube. Open source software is made freely available online and can be used by anyone. While open source software sometimes has a poor reputation, Shotcut is well-respected within the video editing community. Platform: Shotcut is widely accessible across multiple platforms, including Windows and Mac. However, it is not supported on mobile. Key Features: this software has all the beefy features of Premiere Pro without the price tag. However, Shotcut's audio features are what distinguish it from other video editors. With Shotcut, you'll have full control over the audio and mastering aspects of your projects. Price: Free. Shotcut is an open source software and free to download. Pros & Cons: while Shotcut is generally well-respected, it is curated by a team of volunteers. From time to time, bugs will appear, and the software might crash. This is a problem you'll generally avoid with paid software.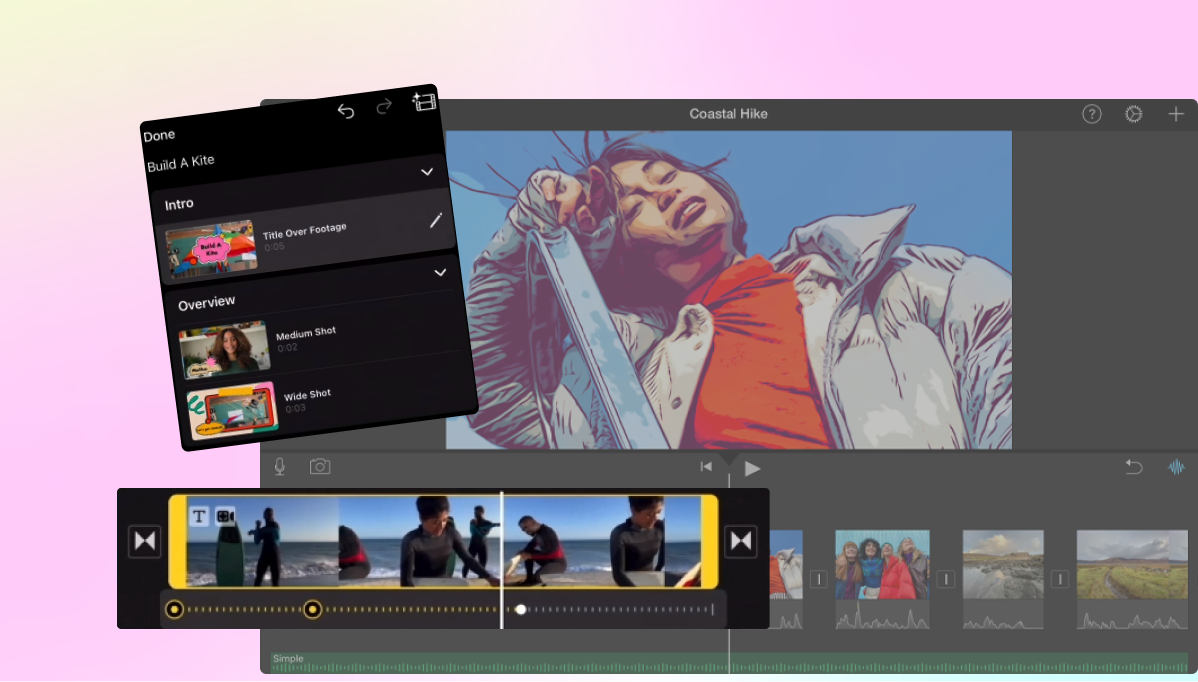 6. iMovie
Introduction: iMovie is well beloved by Mac users. It comes preinstalled on MacBooks and is a solid piece of software. It's a very basic video editor, but is still used by numerous YouTubers. Platform: iMovie is exclusive to Mac. Key Features: this software is rather basic. It has a few transitions and filters, but little more than that. It's a barebones video editor, which appeals to YouTubers who don't feel the need to make their videos particularly fancy. Price: free for Mac users. Pros & Cons: for free software, iMovie is powerful and it can handle files up to 4K, however, many users will lament the lack of stickers and other features. If you need a simple, barebones video editor, iMovie will serve you well. But if you want to create highly engaging content, iMovie might not be the software for you.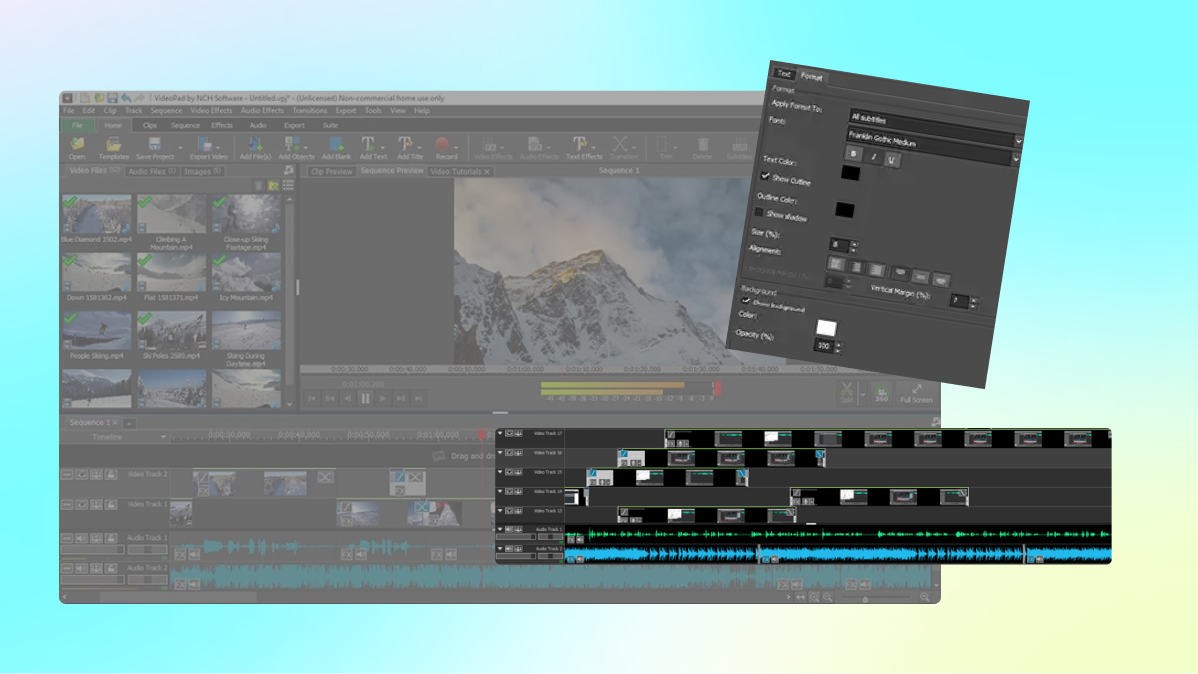 7. Lightworks
Introduction: Lightworks has been around for a long time—thirty years to be exact. In that time, they've satisfied many users, and it's easy to see why. This is a professional-grade video editor offered at half the price of its competitors. Platform: this is one of the few editors on the list made for Windows, Mac, and Linux. In other words, it's available to anyone regardless of their operating system. Key Features: Lightworks is known for its ability to work with high frame rate footage. This is good news for sports YouTubers. While other video editors sacrifice frames for speed, Lightworks can handle any frame rate and will play videos in their native resolution. Price: $154.99 USD. However, this price does not include future upgrades. If a new version of Lightworks is released, you'll have to purchase it again. Pros & Cons: compared to other professional grade video editors on this list, Lightworks is a bargain. However, most YouTubers don't need and likely won't use all of the bells and whistles.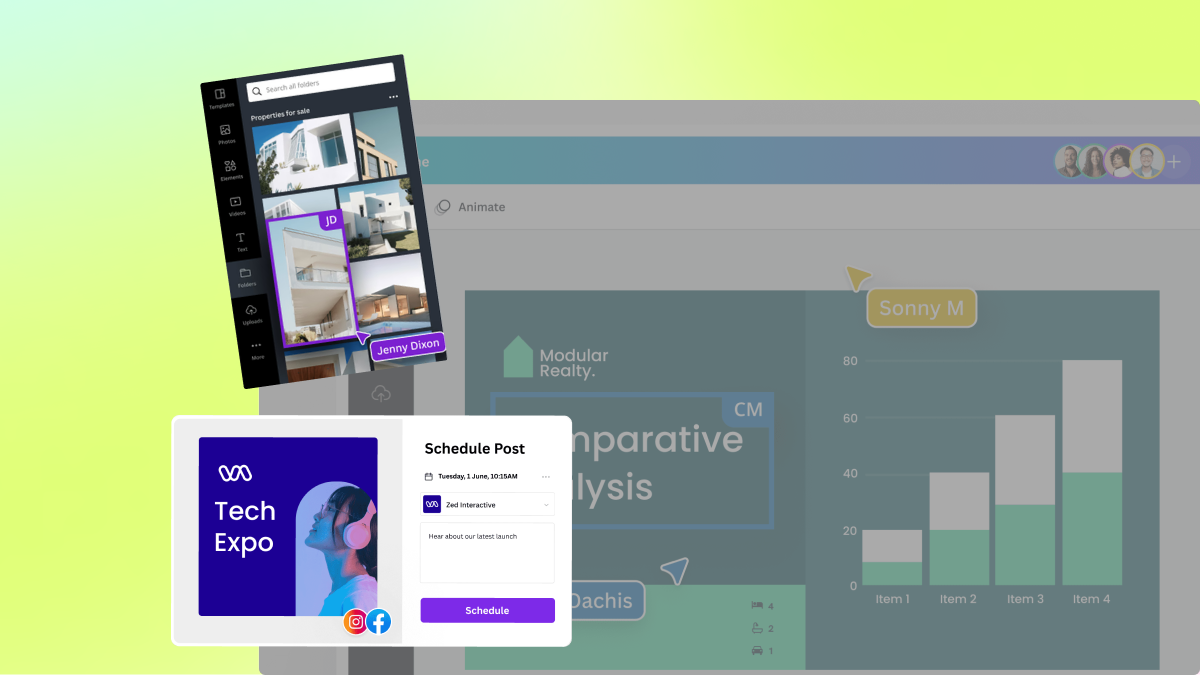 8. Canva
Introduction: While Canva is known for its graphic design software, it also supports one of the best free youtube video editors. This is another drag and drop online video editor. Platform: Canva is an online video editor and can be accessed from any platform with an internet browser. Key Features: this video editor has a wide range of templates and video elements that will make engaging content. Price: Canva is free to use, but its best elements are hidden behind a paywall. Pros & Cons: Canva is a solid online video editor. It has loads of exciting features, templates, and text, however, its best aspects are not free. Canva focuses on micro transactions that charge users for the features they wish to use. At first it seems like a bargain, but eventually those features add up.