TikTok Hashtag Guide
Here is a complete guide on how to take advantage of TikTok hashtags that can help grow your audience.
*No credit card required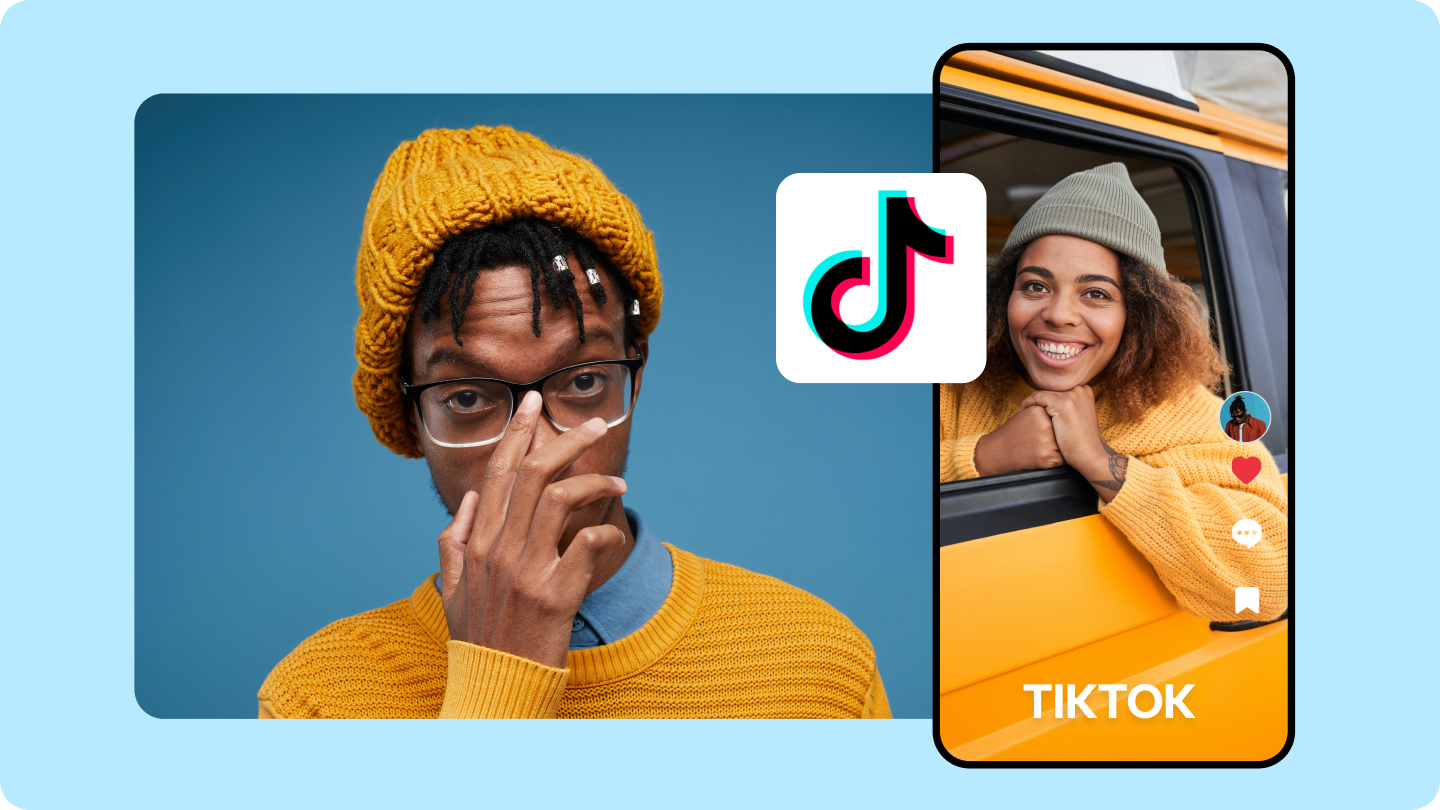 When it comes to hashtags, it's always quality over quantity
Instead of stuffing as many trending hashtags as possible into your TikTok video's description, make sure you pick some that are truly relevant to your audience. After all, the quality of your content determines whether the message will stick.


Although there is no official limit to using hashtags on TikTok, your major constraint is the character limit. Get creative with your 100 characters in which to fit in both your caption and add popular hashtags.


Read on for some of the most popular hashtags on TikTok. We have made it easier and more convenient for you by categorizing them according to video context.
List of Some Most Popular TikTok Hashtags - 2022
1.Trending, Generic TikTok Hashtags: #tiktok, #love, #like, #follow, #explore, #meme, #video, #followforfollowback, #duet, #repost, #tiktokchallenge, #new, #tiktokfamous, #tiktoktrend, #viralvideos, #viralpost, #slowmo, #behindthescenes, #dadsoftiktok, #momsoftiktok, #family, #reallifeathome, #tiktokmademebuyit, #mexico, #challenge, #youtube, #youtuber, #artistsoftiktok


2. Most Popular TikTok Hashtags of All Time: #tiktok, #foryoupage or #fyp, #foryou, #viral, #love, #funny, #memes, #followme, #cute, #fun, #music, #happy, #fashion, #follow, #comedy, #bestvideo, #tiktok4fun, #thisis4u, #loveyoutiktok, #cutebaby, #cutegirl, #cuteness, #cuteboy


3. TikTok Hashtags for Educational Content: #testbook, #learning, #edutok, #knowledge, #mindpower, #jobtips, #careergoals, #education, #businesstips,, #learnontiktok, #learnwithtiktok


4.TikTok Hashtags for Comedic Content: #comedy, #featurethis, #featureme, #prank, #15svines, #trending, #1mincomedy, #blooper, #1minaudition, #cat, #weirdpets, #lol, #funnyvideos, #justforfun, #tiktokcringe, #boyfriendprank, #prankster


5:.TikTok Hashtags Related to Relationships: #friendshipgoals, #friendshipday, #friendshiplove, #truefriendship, #realfriendship, #internetfriendship, #friendshiptest, #couplegoals


6. TikTok Hashtags for Health-Related Videos: #bestforhealth, #fitnessgoals, #fitness, #healthtips, #weightloss, #workout, #gym, #edutok, #homeremedies, #acupressure, #healthiswealth, #stayhealthy, #lifestyle, #skincare, #5minworkout, #basketball, #football, #soccer, #fit, #fittok, #fitcheck, #fitgirl, #fitnesstips, #getfit, #fitnesschallenge


7. TikTok Hashtags for Food-Related Videos: #myrecipe, #easyrecipe, #foodrecipe, #mysecretrecipe, #veganrecipe, #tiktokrecipe, #foodislove, #healthyfood, #newrecipe, #videorecipe, #recipe, #cooking, #foodie, #tiktokfood


8. TikTok Hashtags for Motivations: #edutokmotivation, #talk, #myvoice, #inspirational, #edutok, #madewithme, #feacherme, #livemorechallenge, #clear, #decision, #feacherthis, #life, #tiktokgallery, #wrong, #couplegoals, #quotes, #motivation, #mentalhealth, #storytime, #story, #goal, #inspiration


9.TikTok Hashtags for Beauty-Related Videos: #beautyls, #beautyhacks, #beautytips, #beautyfull, #unlockbeauty, #sleepingbeauty, #naturalbeauty, #beautyofnature, #unlockbeauty, #beautytt, #beautyblogger, #beauty4charity, #beautybeast, #beautychallenge, #homebeautyhacks, #danceforbeauty, #showyourbeauty, #nofilter, #makeuptutorial, #makeup, #makeupartists, #model, #beautiful, #ootd


Apart from zeroing down some of the hashtag crowd-favourites from the list above and following the trend, keep in mind the importance of searching for creative or seasonal TikTok hashtags that can help establish a more distinct brand image.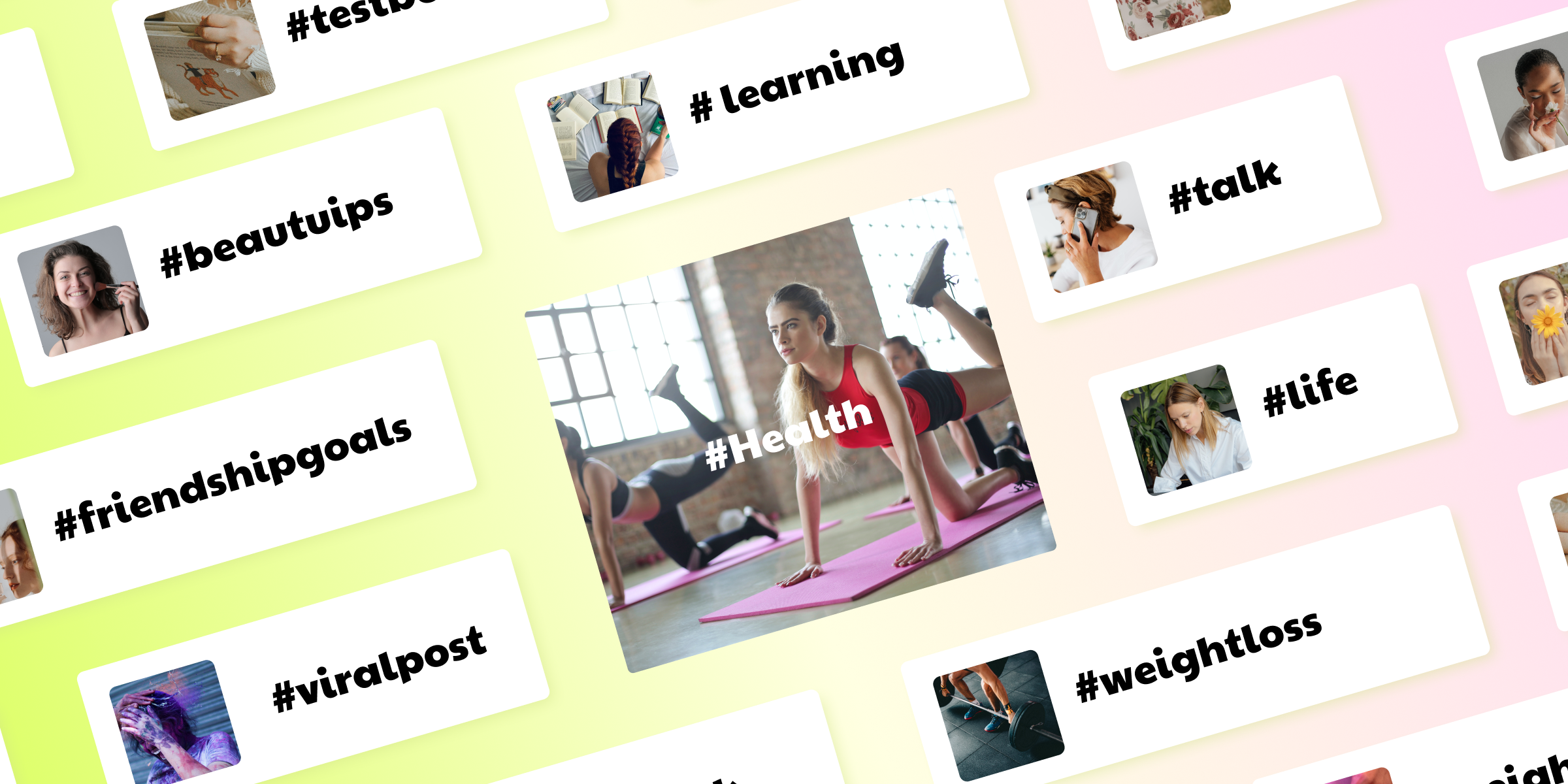 How to find the unique, perfect hashtags
In lieu of relying on other top TikTok trends that could possibly get dull and jaded over time, you should be committed to filtering out more niche hashtags that reflect who you or your brand are. This could be done by:


- analyzing the hashtag strategy used in your industry or domain
- researching your competitors
- coming up with your own TikTok hashtag(s)


Tip: Try to align with your brand name, campaign, content, challenge, products or services - basically anything in relation to your business or industry. Keeping things simple and neat without special characters or symbols can make your hashtags easier to be remembered and go viral across TikTok.
Last Note: Pay attention to the quality of the content itself
While popular TikTok hashtags are proven to be a great helping hand for grasping viewers' attention, the video content itself is all that matters when it comes to keeping your audience and boosting engagement on top of everything. In conjunction with hashtagging your content, you will not regret spending equivalent time exploring the latest social media video content trends, other top TikTok trends and hashtag challenges.


At the same time, remember to edit your video with a trusted and powerful video editor. CapCut is a free and online video editor that takes pride in an extensive visual assets library and intuitive editing interface that enables your splash of creativity. From screen text, subtitles, audio to transition, effects and much more, CapCut is your all-in-one editor for creating viral TikTok videos.