How to Make YouTube Cover Video
Grow your YouTube audience with CapCut, a simple yet effective online youtube video editor and maker.
*No credit card required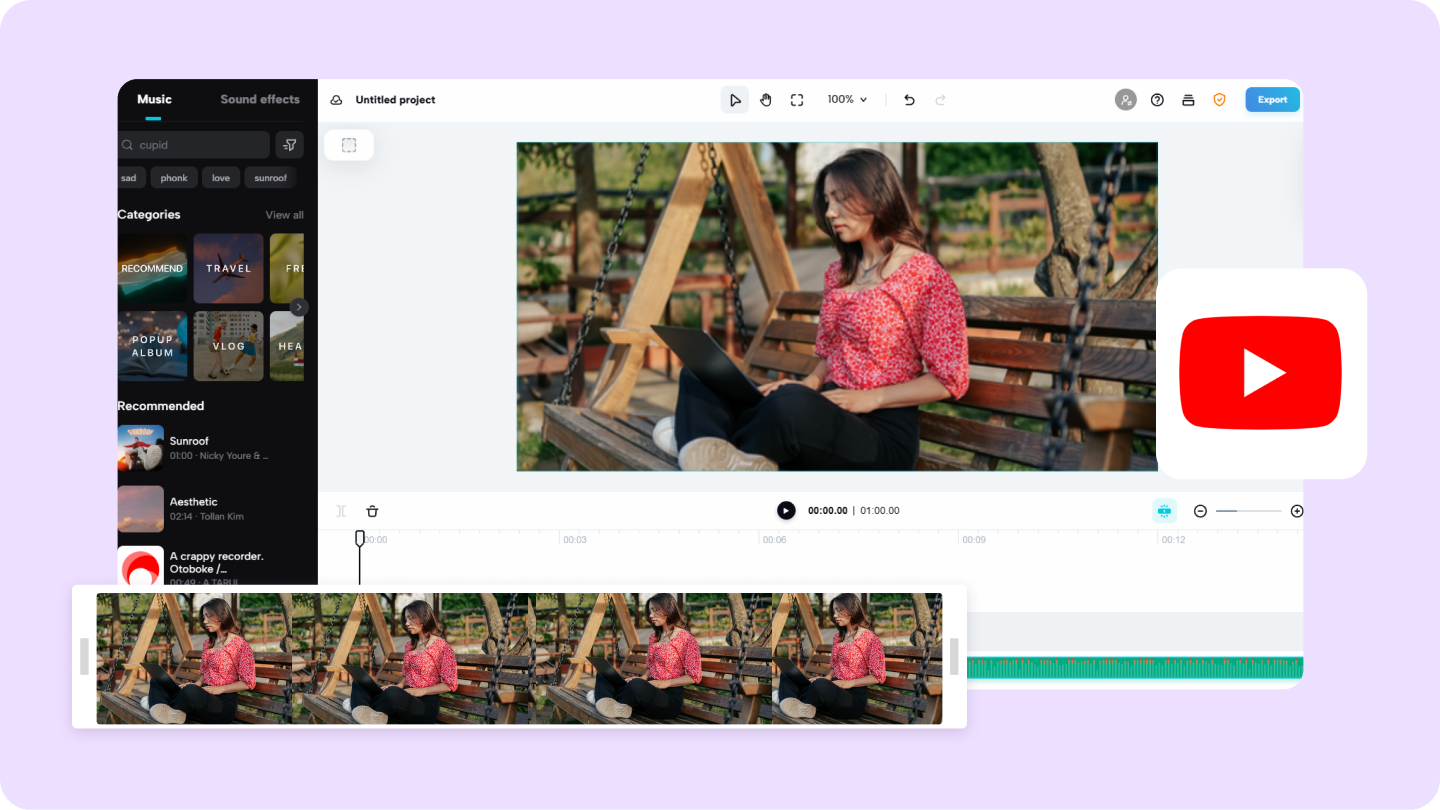 Step 1: Choose the right song
Covering a song from your favorite artist and uploading the video to your YouTube channel is not only a fun way to express yourself, but also an opportunity to engage with other artists and the music community, in addition to getting the exposure you need to jump-start your creative career. But if you've got the talent, how do you make a successful song cover that won't get lost in the sea of other content?
For starters, the song selection is crucial. When choosing a song to cover, you want to opt for one that is popular enough that people will search for it, but not too hyped that your cover will have a hard time competing with other similar videos for a rank on the first page. Of course, the song should also be one that you genuinely love and plays well to your vocal strengths!
Step 2: Make it your own
One of the main reasons why song covers never go out of style is because it offers the chance for an old song to be renewed, refreshed, and appreciated in a brand-new light. So if you want your cover video to be truly impactful, you'll want to make it original by adding your own twist! It doesn't have to be anything drastic, but small changes like tweaking the lyrics to personalize the song, or stripping it down to an acoustic version can go a long way in making your music cover stand out from the rest!
Step 3: Film and record your song cover
After practicing long enough you're confident in your performance, it's time to start recording! You can either film the cover video as a live performance or record the audio first and film yourself lip-syncing. The latter option will require you to sync the audio and the video in the post-production stage.
Whichever route you choose, find a setting with good lighting and an ambiance that matches the tone of your song to film in. While you want an appealing backdrop, don't let it distract from you and your performance. Too much visual clutter is a no-go!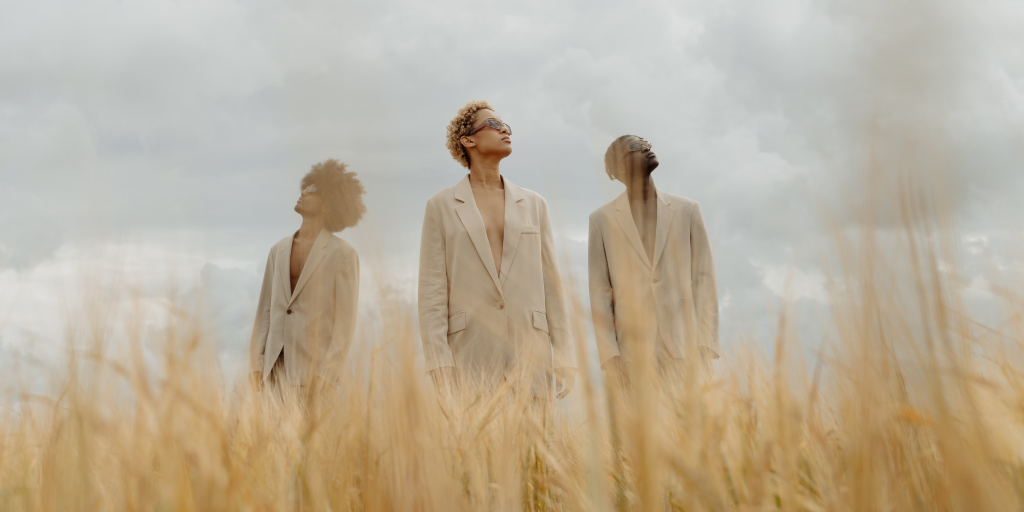 Step 4: Work some editing magic
Cover videos are equally a visual experience as it is an acoustic one, which means how you edit your cover song video for YouTube is key. Using a high-quality video editor like CapCut can help you create a visually stunning end-product that will greatly increase the likelihood of your audience watching until the end and taking your content more seriously. It can be the deciding factor for viewers subscribing to your channel and sharing your video with friends!
As a free all-in-one online video editor, CapCut is perfect for helping you make pro-level cover videos on YouTube. It has a user-friendly interface that's easy to learn and master, making it suitable for beginners and experienced video editors alike! Use CapCut to easily trim, split, resize, and merge your clips into a cohesive whole, and get access to a full library of trending music as well as advanced editing features to take your production value to new heights, such as audio syncing, cool transitions, and many more.
Step 5: Add song lyrics
Having the lyrics play on-screen as you are performing the song cover is incredibly beneficial for helping your audience follow exactly what you're singing, especially if you've made changes to the lyrics. With CapCut, you can use the multi-language auto subtitle function to automatically translate audio to text, so you can effortlessly add song lyrics to your cover video. There is also a host of different text templates and fonts that can add an extra flair to your video. For instance, try using the karaoke template to encourage your audience to sing along!
Step 6: Export and publish on YouTube!
Last but not least, export and post your cover video on YouTube to bring it to life! With CapCut, this couldn't be any easier. The premier online video editor allows you to adjust the aspect ratios of your video to match perfectly with YouTube's format, and is capable of exporting videos of different resolutions up to 4K Ultra HD, ensuring the best possible viewing experience for your audience. Then, simply upload the video to your YouTube channel and let the world discover your musical talent!