Easy to use, trustworthy, efficient, and magical
If you are wondering how to change a video to slow motion or vice versa, you are in luck. CapCut allows you to change video speed online for free, most easily and reliably. With just a slider, you can either choose preset speeds or select a custom speed for your videos.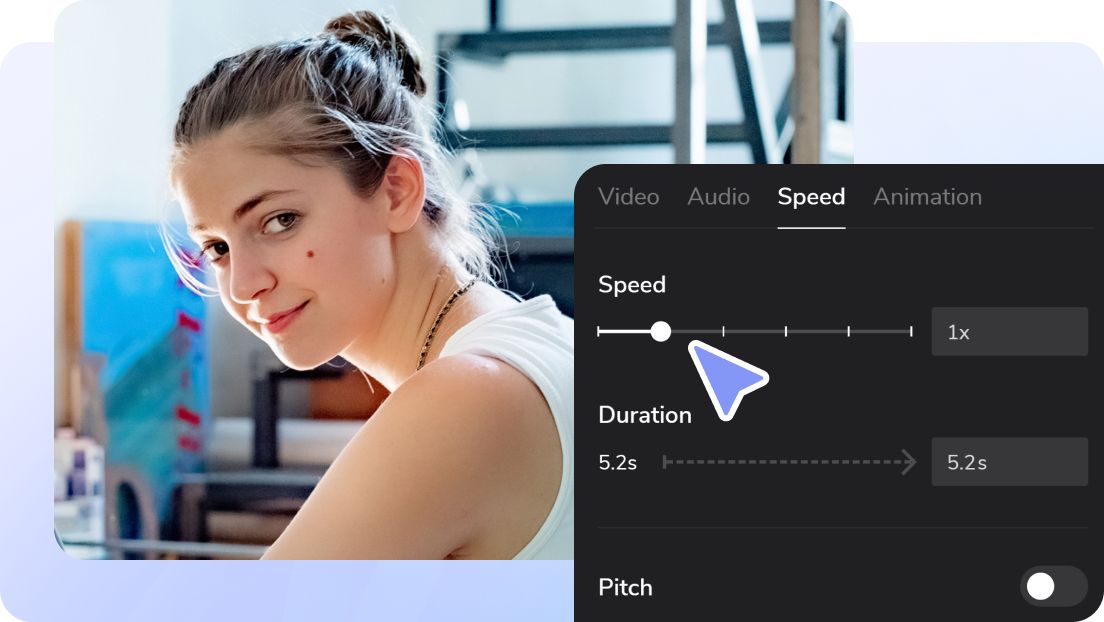 Perks of feature-rich video editing software
If you are looking for how to change the speed of a video, then you might also consider doing some edits to perfect the graphics of your video. CapCut online video editor helps you achieve your creative goals. Use our filters, effects, animations, and more creative editing tools.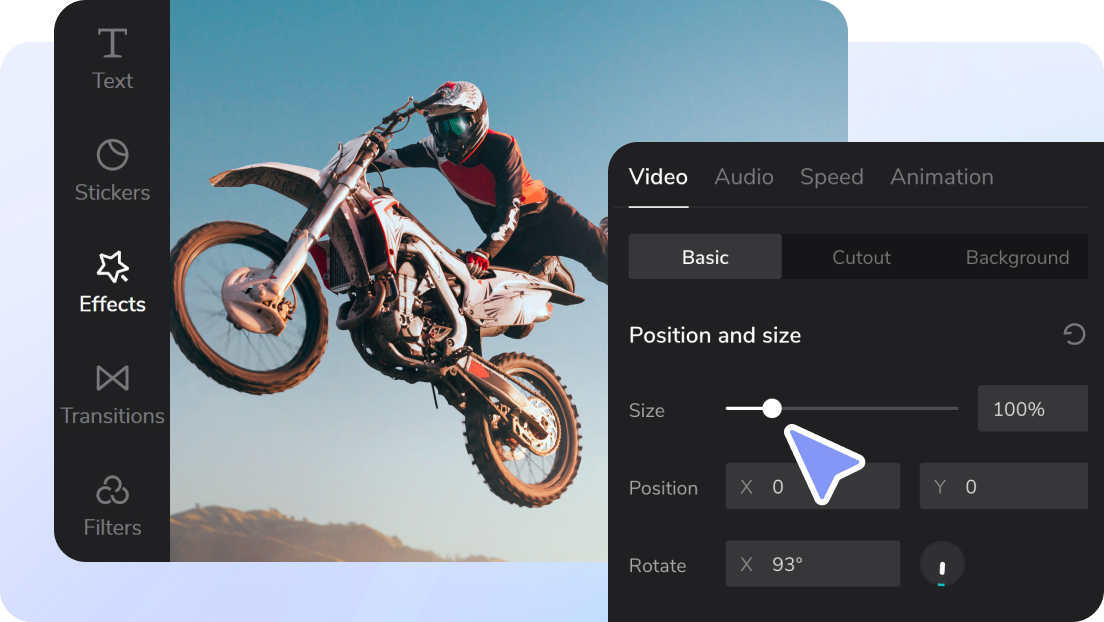 Compatibility with multiple devices
What separates CapCut from other platforms is its seamless compatibility with all the devices ranging from a Web browser to Windows PC, Mac, iOS, and Android. Whether you are wondering how to change slow-motion video to normal speed or vice versa, it lets you do that anywhere, anytime you want.