Cooking Tutorial Video
Do you dream of filming a makeup tutorial series? Here's how to create makeup tutorials for YouTube with CapCut
*No credit card required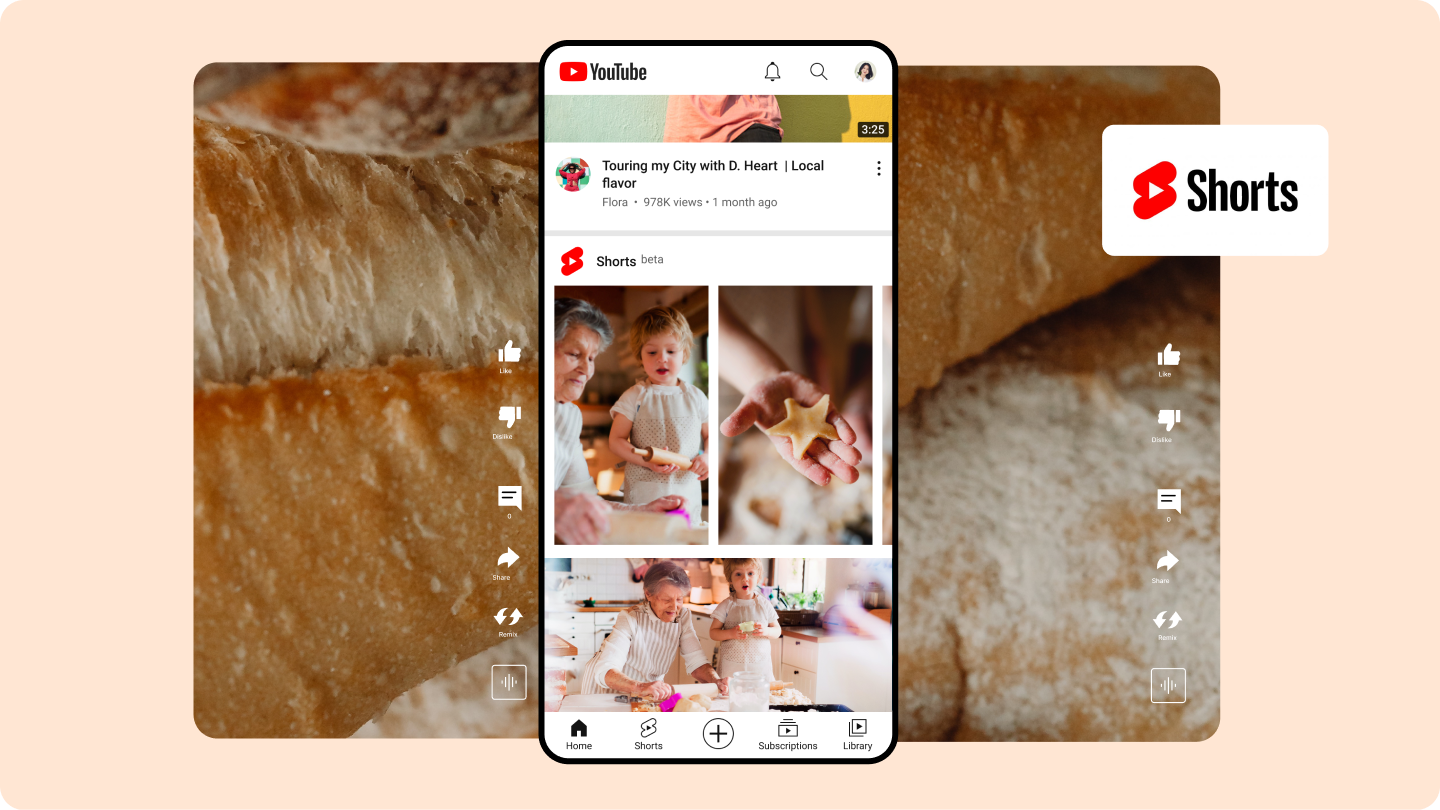 Get Creative With Transitions
As you cut and splice your clips, explore CapCut's wide range of transitions (transitions are important for YouTube video editing). FoodTubers will find these especially useful. Cooking videos tend to use multiple angles—close-ups of the food, panoramas of spices, and footage of you, the chef!
These clips work together to tell a cohesive story. However, when working with such diverse angles, you'll need clean transitions.
Enter CapCut.
Between the clips you've imported into CapCut online editor, there's a white box. Click the box to select a transition.
For cooking tutorial transitions, less is more. All the transitions listed under "Basic" work wonderfully with foodie videos. But if you want to emphasize a clip—or inject a little humor—try out the zany transitions under "Social Media."
Use Filters on Your Food
Filters aren't just for people! Use them to enrich the colors of your fiesta omelets (trust us, it'll make them look even more delectable). Filters give your cooking tutorials plenty of extra flavor—not to mention personality!
Don't be afraid to experiment! The filter that makes you look like a snack might not elevate your brownies to the same degree.
Excellent food filters include "French," "Bake," "Tasty," and "Foodie." These are sure to add a lot of flare to your dishes.
But don't limit yourself. When you're out grilling, filters like "Clear," "Picnic," or "Oasis" fit perfectly with a cookout! Or, if you want to take the retro route, try the VHS filter. The possibilities are endless, and best of all—it's free with CapCut online editor.
CapCut's filters, stickers, and canvases are yours! Nothing is hidden behind a paywall. Season your cooking tutorials with all of CapCut's amazing features.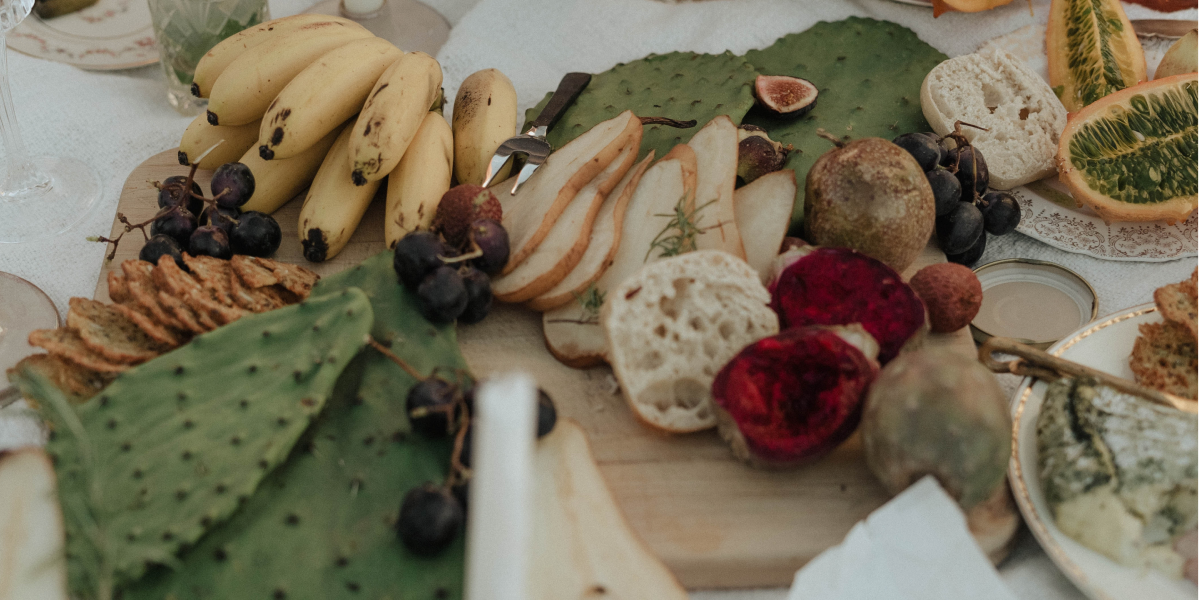 Create Subtitles Automatically
Make your content more accessible. Use subtitles! And fret not, subtitles are easy with CapCut's "auto caption" feature. This feature will convert your speech to text—then it will slap the subtitles straight into your video. Very handy!
Conversely, if you struggle to cook, talk, and film, use CapCut's "text to speech" function. Plug your script into CapCut's AI. It'll act as your personal narrator.
Additionally, you can record voice-over in CapCut. This will allow you to focus on deep-frying that turkey. Record your voice-over from the safety of CapCut. There's no danger of an explosion here!
Use Text to Highlight Important Details & Ingredients
Well-placed text emphasizes your point. If your recipe requires a little cumin, highlight this instruction with animated font. "I said, sprinkle lightly!"
Under the "Text" function, you'll find the perfect font for your cooking video. And don't limit yourself to one. Try different fonts to find your individual style.
Unsure which font fits best? Use one of CapCut's pre-designed templates! Pick a theme and let CapCut edit your video.
These templates can make epic video intros (and every FoodTuber needs a professional intro!). Find yours under the "Text Template" tab.
Finally, use text to present your ingredients. For example, while saying something to the effect of "add onion powder," display how many teaspoons you used. Keep a running tally of ingredients as you speak. This will help viewers follow each step easier.
Edit Your Videos on a Larger Screen
Want to make the cleanest edits that are sure to wow your audience? Try CapCut! Working on a larger screen allows for further attention to detail. You'll be able to position your text perfectly, make cleaner cuts, and churn out polished videos.
CapCut allows you to make the most of our YouTube tutorial video editor.
Export Your Video to YouTube
You've made your CapCut edits, the peanut butter squares have cooled, and it's time for a celebratory snack. You're ready to upload your video to YouTube.
Remember, always record in the highest resolution possible (most phones can record in 1080p—some even have 4K! You'll find this in your camera settings).
CapCut can export video files up to 4K, so use your phone's highest recording resolution. The higher the resolution, the crisper the video.
Finally, check your video's size and aspect ratio. The optimal ratio for YouTube is 16:9 (or 9:16 for Shorts). If you recorded your video in a different ratio, no problem! Plug your tutorial into a CapCut preset canvas to resize it accordingly.
Before chomping into that brownie, rewatch your video. Make sure the cuts are exact, and that the text contains no spelling errors. Also, make sure you've used enough stickers (this is very important)! Once you're satisfied, export your beautiful content!
You can upload the video straight to YouTube from CapCut.
Finally, kick back, and reward yourself with a fresh cookie.
Expert Tip: reply to every comment. Even a simple "thank you for watching" will make your viewers feel appreciated. This helps build your channel. You can also invite them to subscribe.