Fitness Video Tutorial
Interested in filming fitness videos but unsure where to start? Check out these easy tips to help you produce top quality health and wellness content.
*No credit card required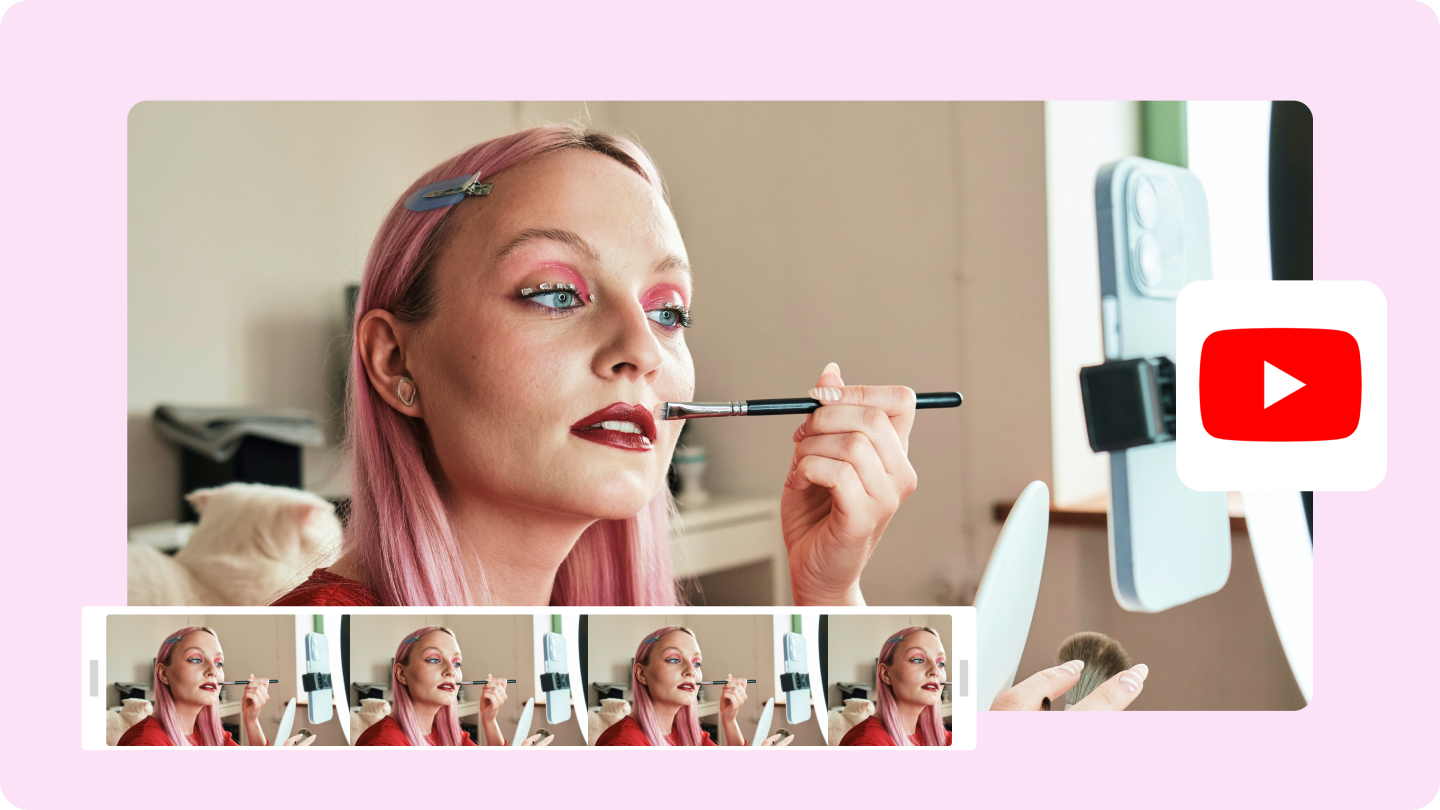 How to Create Fitness Tutorials on YouTube
New to YouTubing? Don't know where to start? Let CapCut guide you. We'll walk you through how to create fitness tutorials on YouTube. With our fitness tutorial editor, content creation is as easy as a few clicks.
First, choose a fitness topic. Any topic! You'll find a niche for every aspect of health and wellness. Meal prepping, jogging, weightlifting—your viewers need it all.
If you're filming a YouTube Short (a task our online video editor loves), remember to keep your content focused. You've only got one minute. Limit yourself to one healthy recipe, one rep, or one fitness tip. Save in-depth workouts and tips for long-form videos.
Record your video with the highest resolution possible. Most phones record in 1080p, but if your device has 4K, USE IT! CapCut can export videos in any resolution. Keep in mind that higher resolution equals higher quality content.
For YouTube Shorts, record vertically. The optimal aspect ratio is 9:16—but don't worry. You can clean up your ratio with a preset canvas. For long-form videos, ensure you record them horizontally.
For best results, use multiple angles. Low angles put the viewer on the ground with you. It's like doing pushups together! A high angle gives the best view of your jumping jacks (this is also great for delivering instructions or demonstrating squats).
Finally, record more clips than you'll need. To make the best CapCut edits, you'll need plenty of footage.
Behold! Our Capcut Editing Tutorial!
You've worked up a sweat—you recorded your content. Congratulations! You've finished the hard part. Relax, enjoy a protein shake, and edit.
Trim the fat. Remove anything unrelated to your video's topic. You want a fitness video as lean as you are.
If you created rhythm with your reps, continue it with CapCut transitions. Use our transitions as motifs—show when a new rep is coming. Returning viewers will learn to anticipate your instructions.
As you're editing, you might catch yourself remembering something along the lines of: whoops, I didn't tell the viewer to keep their back straight! That's okay. It's hard to remember everything while doing a headstand. Tell the CapCut AI whatever you forgot. Type in your script; it'll narrate your tips from there.
Finally, add closed captioning with ease—just tell CapCut you want subtitles, it will take care of the rest! Once generated, position your subtitles in the bottom third of the screen.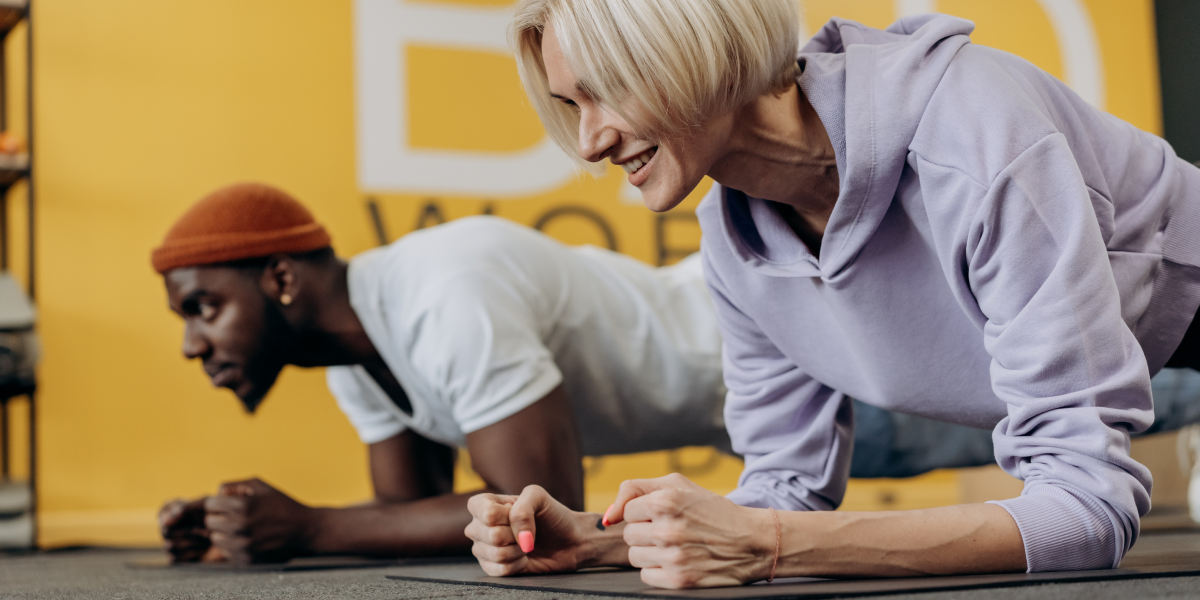 A Fitness Video Without Music is Like a Shake Without Protein
Of all the YouTube niches, workout videos need music the most. Your video wouldn't be complete without Eye of the Tiger.
Music keeps spirits high. For new viewers—or those who secretly hate fitness— rocking out to their favorite music helps get them to the end of the workout.
After editing your video, explore CapCut's music library. Remember to pick the right tune for your audience (YouTube audience insights are a great way to get to know your viewers). While you're picking a song, high energy should be the focus. Avoid sappy love songs, and keep the beat bumping. You need music with a rhythm that PUMPS UP your viewers. You'll find the perfect jam in CapCut's music library.
Pro tip: raise the music's volume during reps, lower it while speaking.
Stickers and Text Improve Your Workout Videos
CapCut has stickers for every occasion—especially workout videos. Going full force? Insert animated flames. Delivering commands to the viewer? Try the megaphone sticker!
Stickers also make great transitions. Countdown stickers indicate that a new rep is coming. A heads-up like this offers clarification to the viewer. And clarity is your goal in a fitness video.
Other fun stickers include the alarm clock. Use it to end pauses between reps. Viewers love this sort of flourish.
To further emphasize certain exercises, use text to display the name of each rep.
For example:
Pulsing Bulgarian split squat.
Full-stop lateral rise.
Single-leg eccentric hamstring curl!
Your viewers want to learn from you. They'll repeat your workouts every day. Help teach them the lingo with CapCut text.
With CapCut, you're sure to find the perfect font. For zen yoga videos, try a delightful font like Rosemary. If you're weightlifting to rock music, go hard with Gambol.
Need to make an important point? Plug it into an animated text template. "Lock your shoulders" written in neon lights is impossible to miss.


These tools aid viewers who are following along. Make exercising easier for them with ample text and stickers!
Short on Time? Try a Preset Canvas for Your Fitness Video
Publish your YouTube Shorts faster with a preset Canvas. These canvases—specially made for YouTube shorts—crank out top quality content in seconds.
Choose a theme, CapCut will export an epic video (an epic video in the correct aspect ratio, of course!).
Preset canvases make great long-form videos too! Add backgrounds, adjust the color, produce blurry transitions. Additionally, you can even set the aspect ratio. YouTube Shorts require an aspect ratio of 9:16. Long-form videos can be in any ratio, but they do perform best in 16:9.
Please note: horizontal videos CANNOT be posted as YouTube Shorts. They must be adjusted to the 9:16 aspect ratio with an online video editor. No matter which angle you record in, CapCut can resize your video.
Best of all—CapCut is a free video editor! Find your music, transitions, and text all in one place! Our stickers dream of starring in your video.
Upload without fear of copyright strikes or claims. Using our assets keeps you safe from demonetization.