Free YouTube Video Ads Creator
Create compelling YouTube video ads for free with CapCut's cloud-based online editor .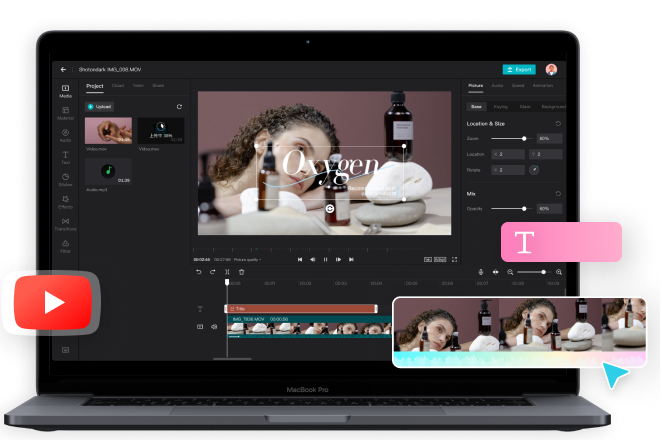 Why should I choose CapCut in creating engaging YouTube Video Ads?
By merging movement and sound together to capture customers' attention, video ads are becoming the future of advertising. YouTube, being the 2nd largest search engine next to Google, is the ultimate battlefield with nearly two billion users logging in every month that you cannot risk losing. Grow your business and reach your target audience on YouTube at ease with CapCut. Our online video ad editor comes with extensive creative assets and tool library for you to produce excellent quality videos.
What is our solution?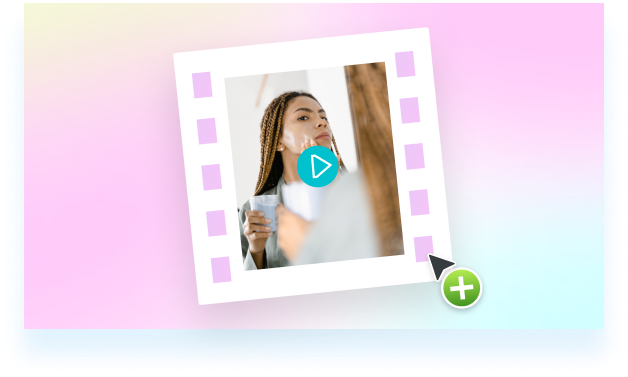 Creating YouTube-optimized video ads
Free up time wasted on researching for the correct size and setting for YouTube Ads. CapCut's YouTube Ad creator comes with an optimizing function to transform your video to ideal specs on different social sites including YouTube. Save the hassle of cropping and resizing by simply selecting the size in the settings of the online editor. Boost up your video ad's engagement with the most updated dimensions.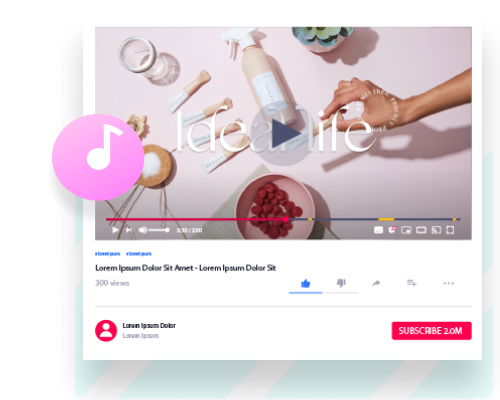 Easy yet powerful editing tools
You do not have to be a professional editor per se to get the most out of your YouTube video ad campaign. With CapCut's online YouTube video editor, you can edit your video easily with an intuitive interface and substantial editing tools suite. If you are struggling with how to add subtitles and captions to your YouTube video ads, worry not. CapCut also supports the automatic transcription of multilingual subtitles.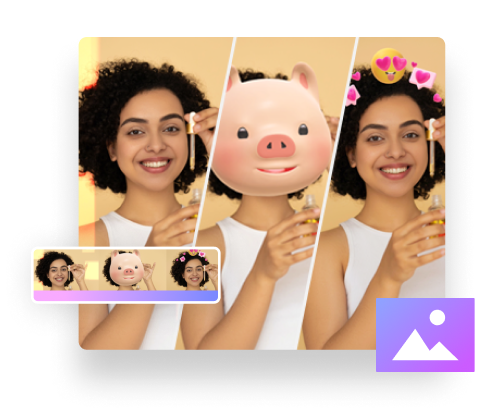 Abundant creative assets for video editing
CapCut offers a broad selection of design elements to make video creation even more exciting. From images, stock videos, animations and music to stickers and fonts, spice up your YouTube video ads with our online editor.
3 Easy Steps To Editing Your First YouTube video on CapCut
Step
1
Upload your content and edit using our media management system.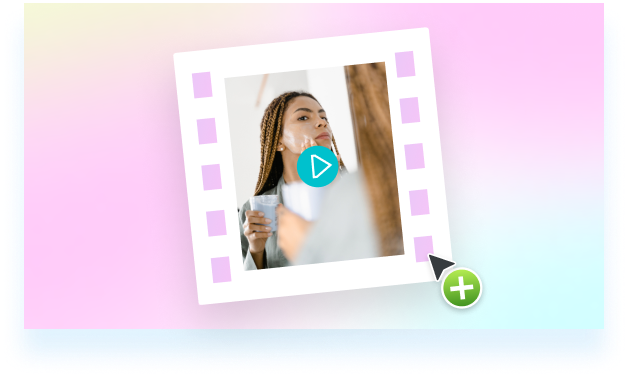 Step
2
Edit your YouTube video ad using our built-in tools. From adding music, subtitles, visual effects and much more.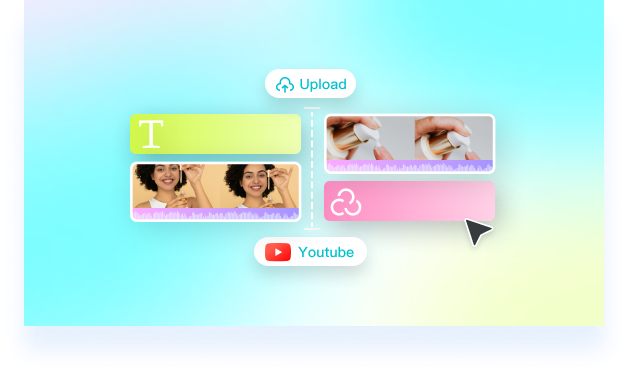 Step
3
Export the video and publish it on YouTube to share it to every user across the globe!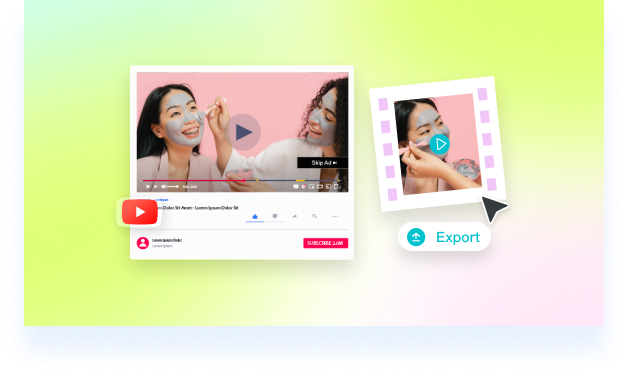 FAQ
Why should I start promoting my brand on YouTube?
Often when we think about social media promotion, we list out Twitter, Facebook and Instagram with their likes and shares. However, YouTube is in fact also one of the biggest social media in the world. Being the major player centers around video content, creating and advertising on YouTube indicates huge reach and immense possibilities for increasing brand awareness. Numbers have proven that video content is also ideal for driving traffic, engagement and generating more leads. In short, YouTube is the new alternative to TV. Another big advantage of YouTube is that it is one of the precious platforms that attract people of all ages, from all over the world, which is rare in social media businesses, making it a must-have for promotional content.
Why do I need a YouTube video editor?
While so many businesses are taking an interest in expanding their online influences on YouTube, the ultimate hack to promote your brand is to edit a video ad to add a more polished and professional touch. As you might know, YouTube does offer its own online video editor where you can trim, cut, add music and blur unessential visuals. But if you want to truly up your game and be distinct among competitors, you have to do much more than that. With a powerful yet easy-to-use interface and powerful asset library, CapCut is your best friend for curating studio-quality videos ads. Our online video editor is all-in-one with the capability for you to edit and publish your content to YouTube without spending a single dime.
Why is CapCut the leading YouTube Video ad creator?
At CapCut, we understand how important it is to save time and energy. Our online video creator is a cloud-based, platform that allow the direct exporting of your YouTube ads to the streaming platform. Put to bed the days when you have to save overwhelming amounts of copies and scattered images just for the uploading. Immediate publishing is made possible on CapCut without quality being compromised.
How to create successful YouTube video ads
1. Design video ads for mobile More than half of YouTube users are on mobile devices. Make sure you also gear your content towards them. Adjust to different ratios according to target audience segments and campaign types. Brighter backgrounds and clear texts or narratives with in-built subtitles are some essential elements that would help convey your message within seconds. 2. Narrow your focus Remember, when it comes to YouTube, most of the time when users come across your ads they are expecting another video and are in fact, forced to watch the ad. If too much is going on in your video ad, they may get overwhelmed and decide to skip your content on YouTube. Keep things as short as possible and find the utmost important product feature or highlight that you want to emphasize. If users are intrigued, they might start researching your brand for more information afterwards. 3. Show your brand in action Maximize the effects of videos by showing your brands, products or services in action. For retail brands, consider putting your products in a real-life scenario that actually showcases how they could be used on a daily basis. If you are in the B2B business, you should include product or service demos. They are self-explanatory when it comes to proving how your brand can help. Action shots are captivating and at the same time, relatable to your intended audience.