Never sacrifice a single pixel of quality from screen recording. CapCut online gaming intro editor thrives on both 1080p and 2160p/4k, which ensures that viewers experience the gameplay in the same resolution as you. When using it, you gain access to pro tools, including Trimmer, Color Adjustor, Auto-Caption, SlowMo, and Filters. With CapCut, you can create an epic intro worthy of Twitch stardom. Believe me, your intro will be a cut above the rest.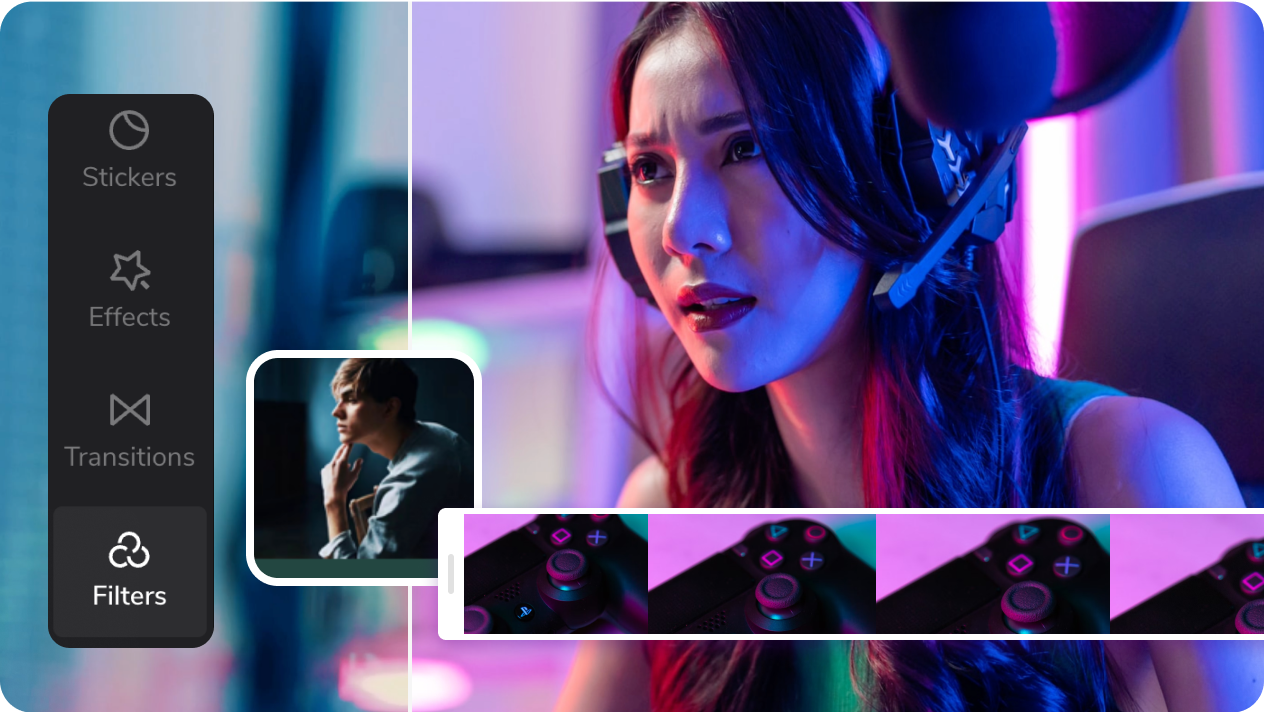 Abundant assets available
A top-quality intro incorporates multiple elements—songs, text, stickers, effects, filters, PiP. Without such elements, your intro will fail to inspire excitement or garner views. But don't be overwhelmed. The free gaming intro maker CapCut has everything you need. When you peruse the asset library, it is easy to find groovy music & epic fonts—all of which are free. Everything you see on CapCut is at your disposal. On top of that, CapCut updates hundreds of assets without premium requirements everyday.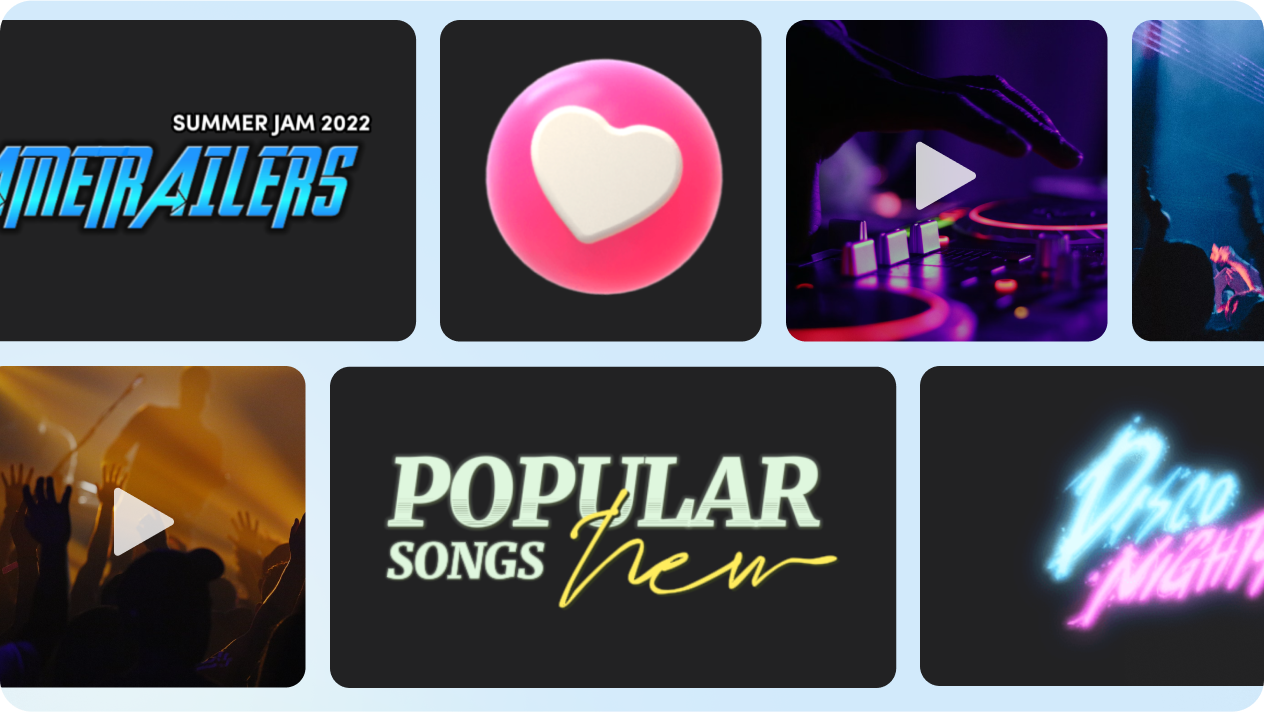 A gamer without a green screen looks sloppy. So, CapCut enables gamers to save space and record from anywhere. The AI can automatically remove the video background, leaving you free to superimpose yourself upon the gameplay footage like a pro. This feature is especially useful when designing and creating an intro. Feel free to get creative with a compilation of your best moments set to an epic soundtrack. Also, stay tuned for the upcoming of advanced green screen ability.