Translate video to text instantly with 100% accuracy
Make your content globally accessible with CapCut's free online video translator. It automatically recognizes the original language spoken in the video and enables effortless and instant subtitle translation. Engage your audience with our subtitle translator online. You will see instant subtitles that sync with the video playback in high precision.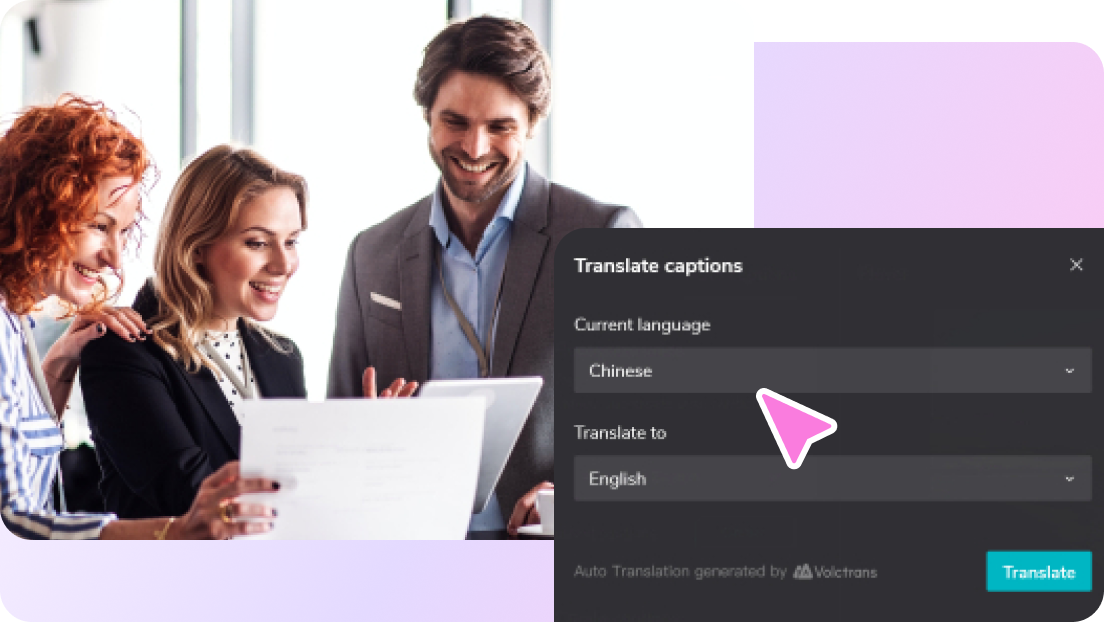 Expand your reach with multilingual subtitle translation
Target your global audience with auto-generated subtitles in over 100 languages such as English, French, German, Chinese, and Japanese. CapCut's video translator supports input and output in multiple languages, enabling you to expand your business reach or promote personal branding. Say goodbye to expensive translation agencies or manually typing and translating subtitles. Make your information easily understood in just one click.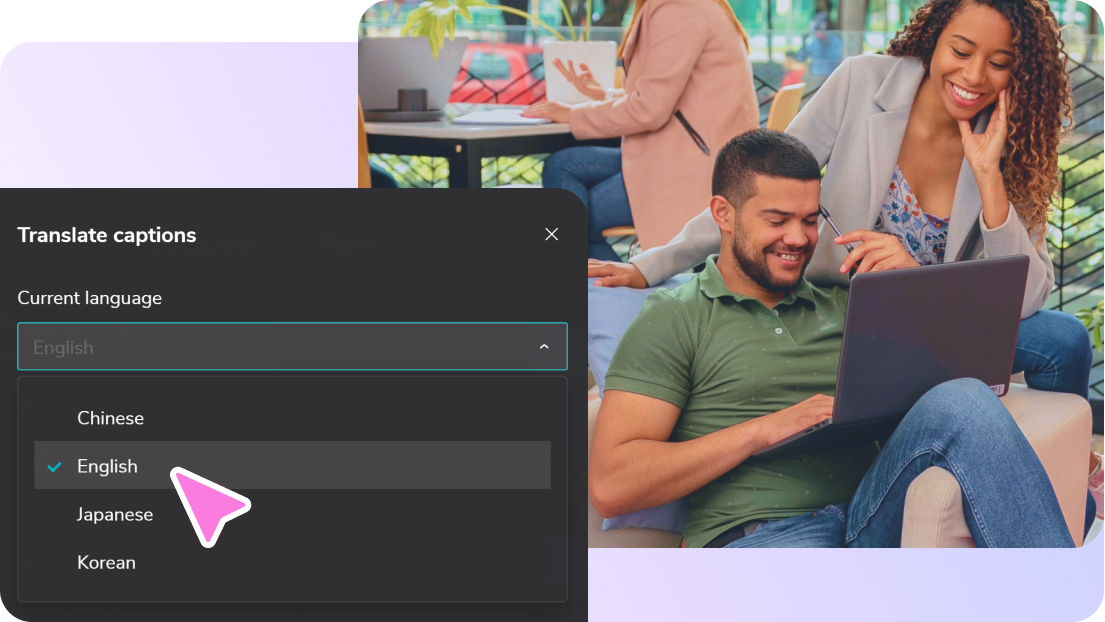 Play, delete, and replace subtitles as per your need
Unlock the world of creativity by customizing your video subtitles. Apart from subtitle translation, you can clear and personalize the subtitles from the library of fonts, and add effects or animations. Alternatively, replace the existing subitles with your preferred ones. Take your editing game to new heights with personalized subtitles.