Magic video effects to create an engaging story
Want to spice up your videos and create compelling stories? CapCut boasts massive effects, transitions, and animations that are categorized by themes and purposes. Select the right elements to enrich your storyline and video materials including business ads, product demos, and slideshows.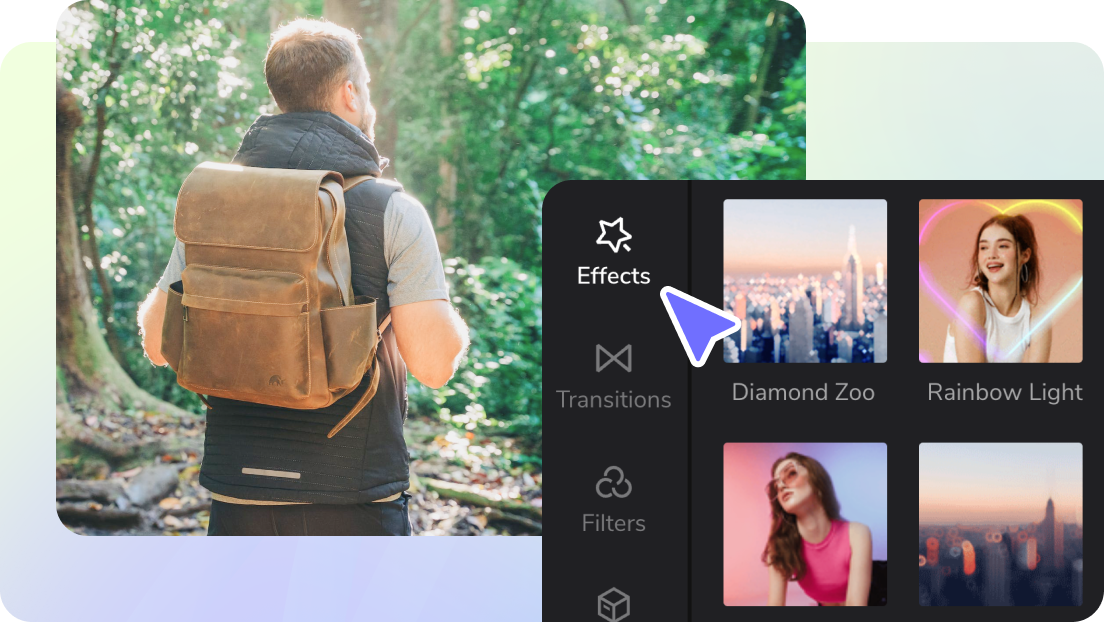 Amazing video filters to create stunning videos
Need any creative filters to restyle your video? There is a diverse range of CapCut preset filters that can be applied to give your video a totally new look. You can use free filters to change the theme, light, mood, color, and vibe. Feel free to select your desired filters to enrich the video and impress your audience.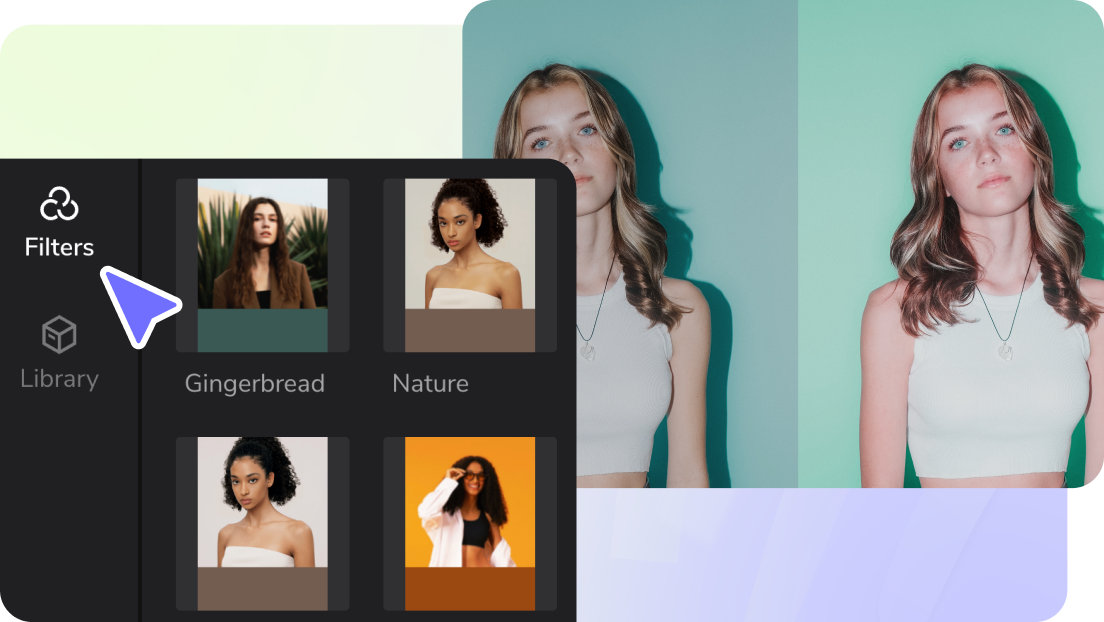 Funny stickers to engage your audience
CapCut comes with an extensive library of preset custom stickers designed to give your video a unique look, express your personality, and entertain the viewers. Want free, expressive stickers to create funny stories? Want to inject vigor into your clips? Tap into the potential of sticker collections.