Remove video background from portrait clips in one click
Suppose your video contains bad backgrounds or unwanted people and objects, how to fix it? Remove the video background in one go! CapCut automatically recognizes the portraits of your footage, enabling you to remove background from video footage in one click. Video background removal makes the image look more relevant and authentic.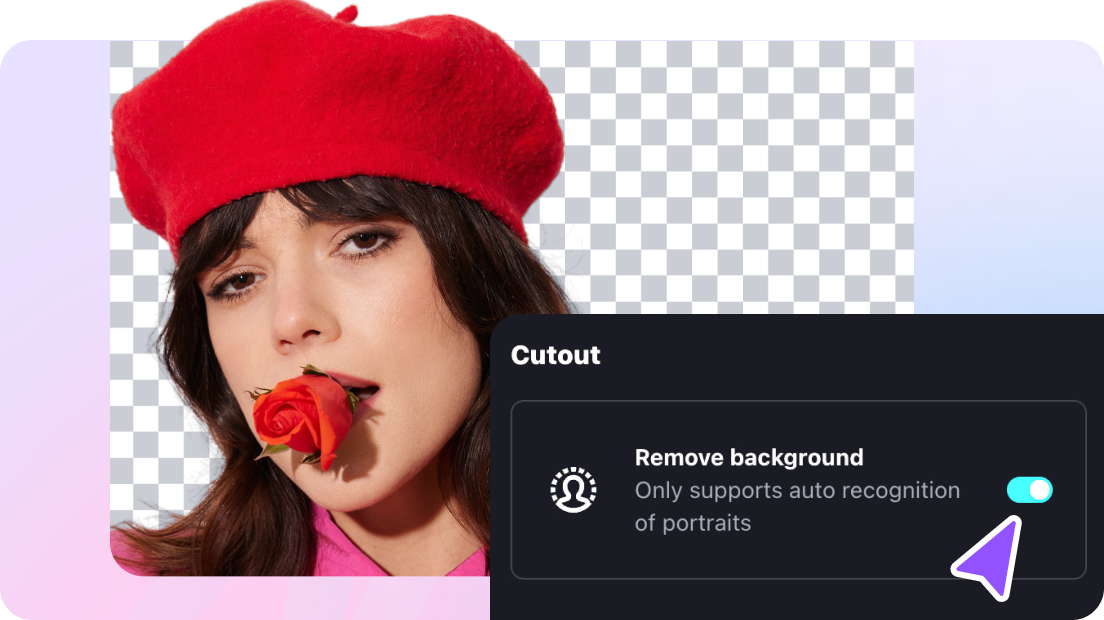 Change the background color and image to your liking
A well-styled video background makes your content more visually compelling. When you're filming another YouTube video, the background may be the last thing on your mind. CapCut allows you to change the background color by choosing from a color palette that matches your personal style. Add your own image to restyle the background for a better visual experience.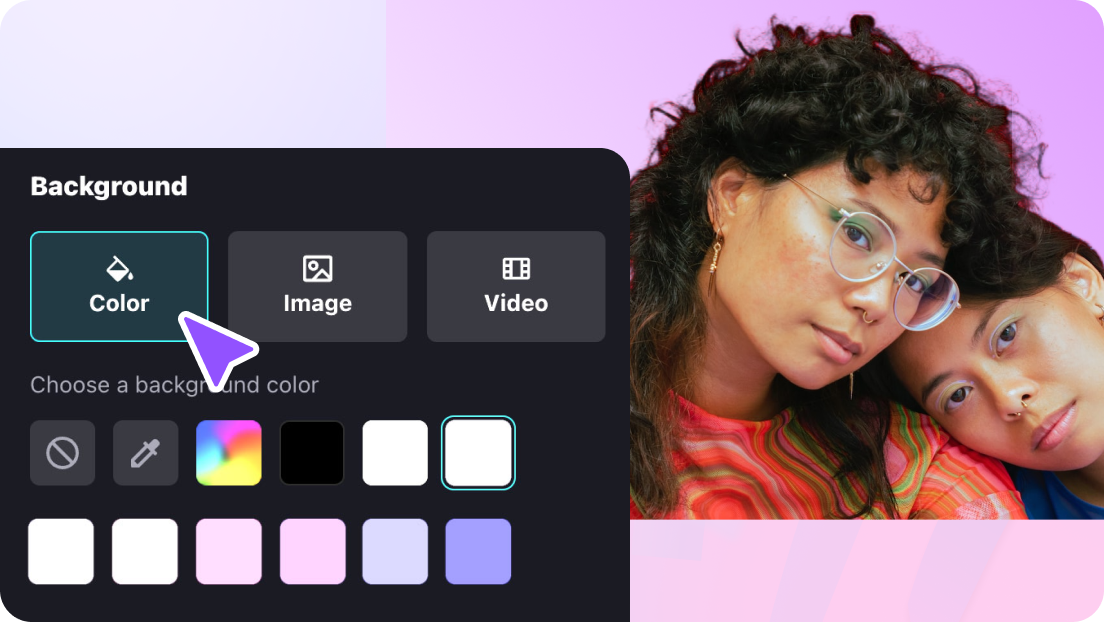 Add background video to make multiple clips cohesive
Background videos are a great way to enhance your website's appearance, more likely to grab your viewers' attention. When filming YouTube or TikTok videos, you may need to add background videos to make multiple clips look consistent and cohesive both in appearance and content. CapCut troubleshoots this problem easily. You can also mute the background video if unnecessary.