Speech to text – It gets easy!
With CapCut auto caption, videos may be automatically converted to text free of charge and translated into various languages. With automated speech recognition software, it can quickly and accurately construct captions in your target language while identifying the language in the audio or video content.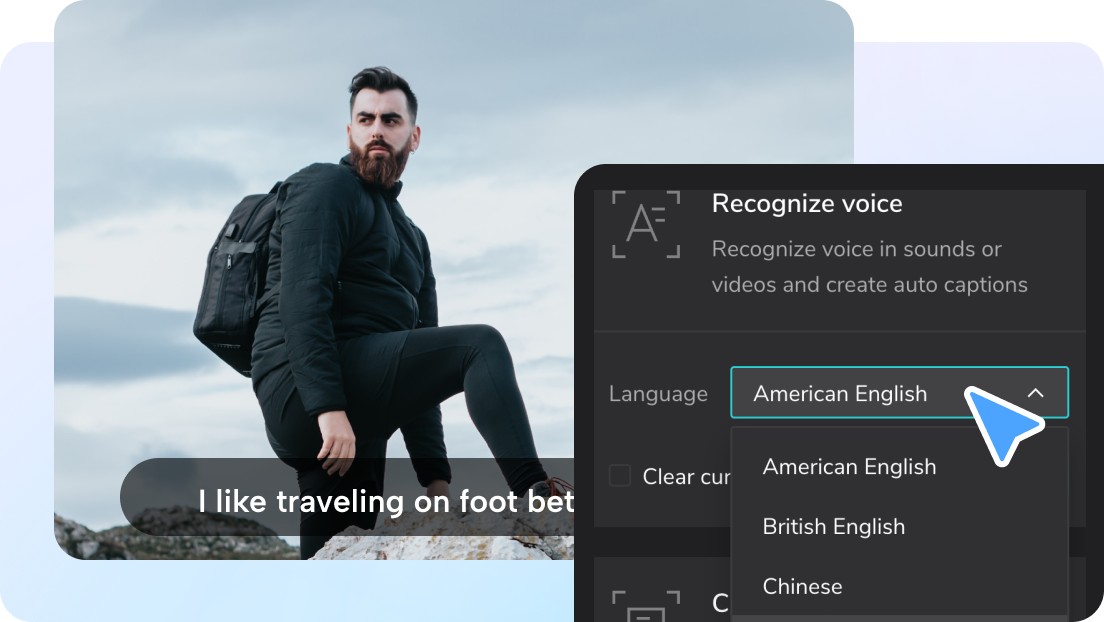 Auto subtitles – Subtitles that leave an impact!
You may accommodate contemporary viewing preferences and reach a larger audience with well-written subtitles. You can make customized captions that sync with your video using CapCut. You can also remove old subtitles and add new ones for improved information delivery.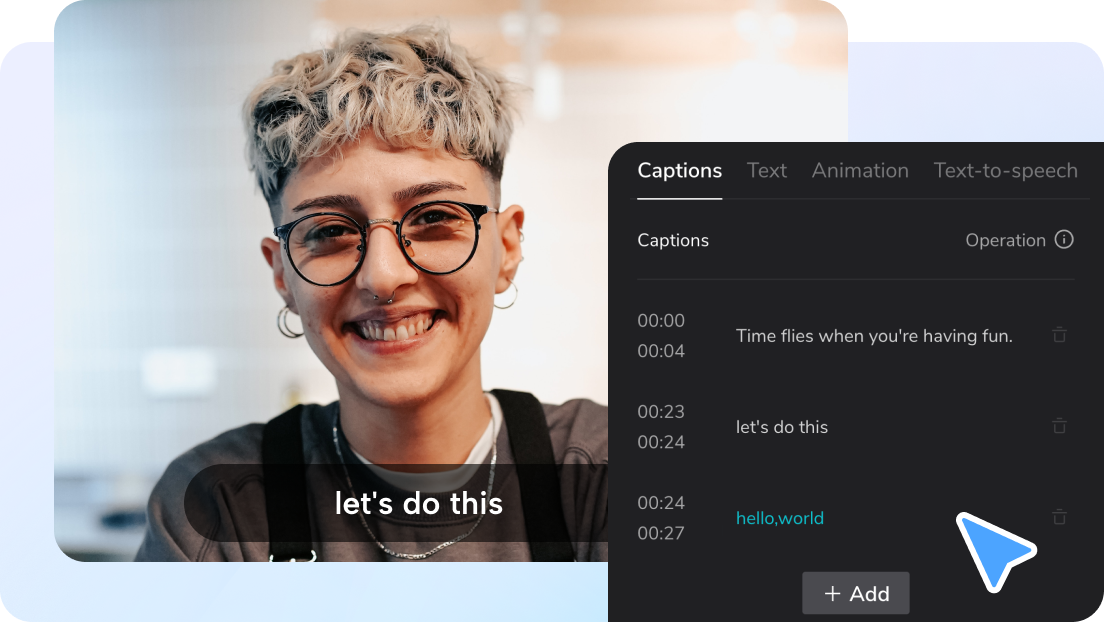 Add text to video – Make things simple!
Your content will be improved, your viewers will be supported, and your brand's recognition will increase if you add text to film clips such as intros, watermarks, subtitles, or end credits. CapCut, an auto caption generator, offers a variety of contemporary font styles and templates organized by hue and brightness.