A myriad of music and audio to your liking
CapCut boasts an extensive collection of music tracks and audio files that you can add to your video clips. A full audio library is categorized by music genres, styles, and purposes. From pop songs to rock, it has everything covered. Select your favorite music to spice up your boring videos.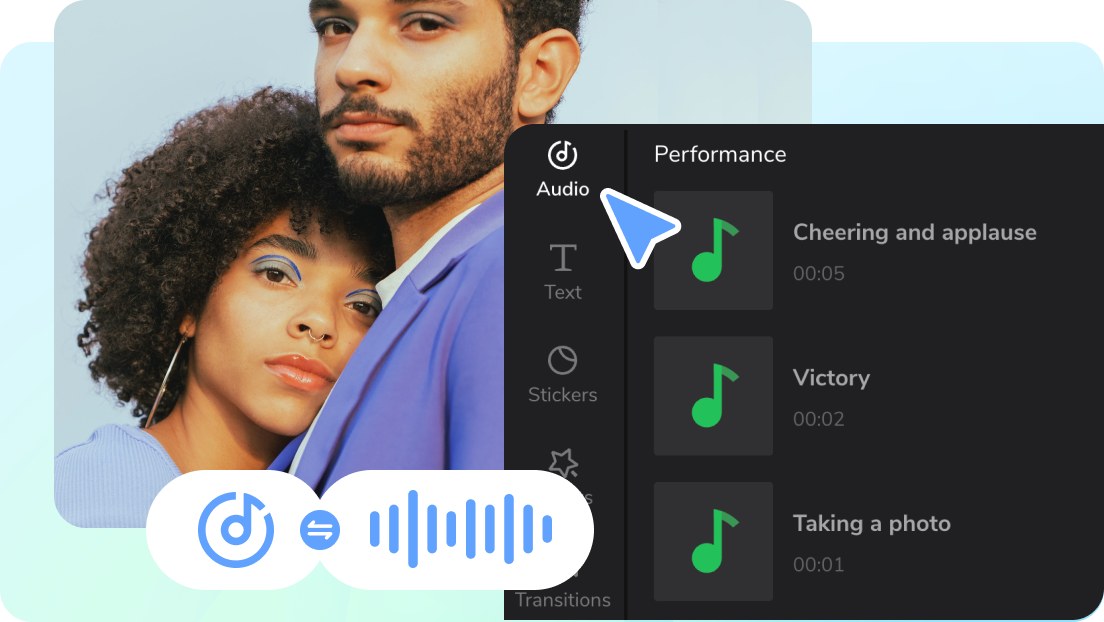 Add music to video for free, anytime, anywhere
It's frustrating to find a watermark on music. Where can I get free background music for videos? CapCut offers a wide array of royalty-free music tracks that you can add to your video footage. Feel free to select your desired audio files and add them to the video online, on a PC, or smartphone.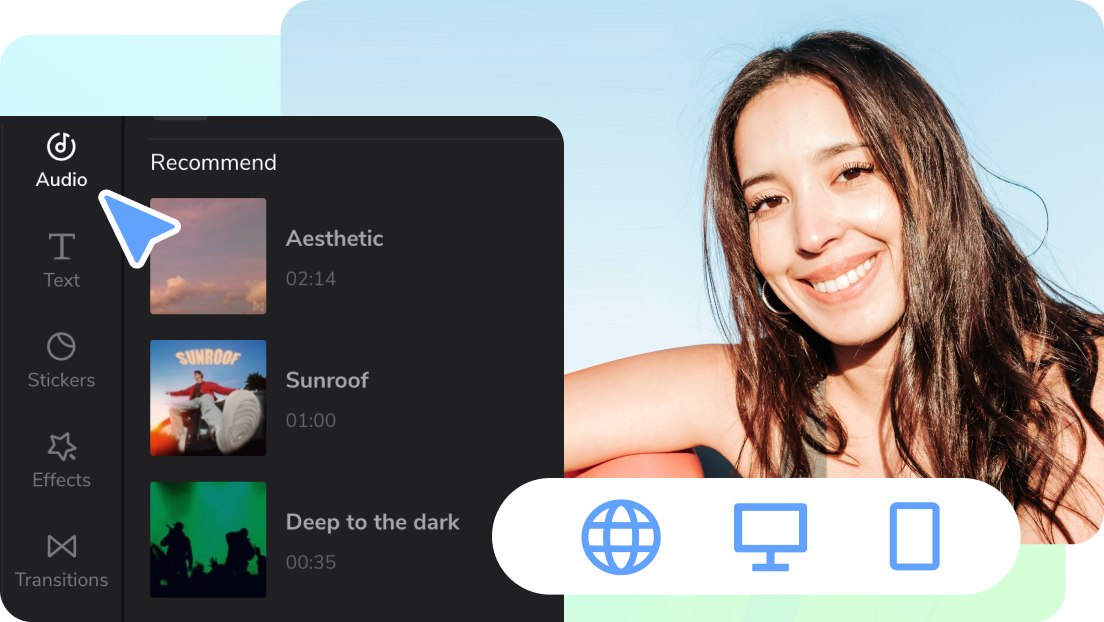 Edit audio clips easily as per preference
Want to customize audio clips for given contexts? CapCut allows you to set audio volume, speed, fade-in/fade-out duration, and remove background noise. Set the right tone for your background music. The "Reset" button enables you to optimize the settings in one click.