How to Film Open House Video
If you want to create house tours that draw as many views as a Pewdiepie video, look no further. CapCut has everything you need for real estate videography.
*No credit card required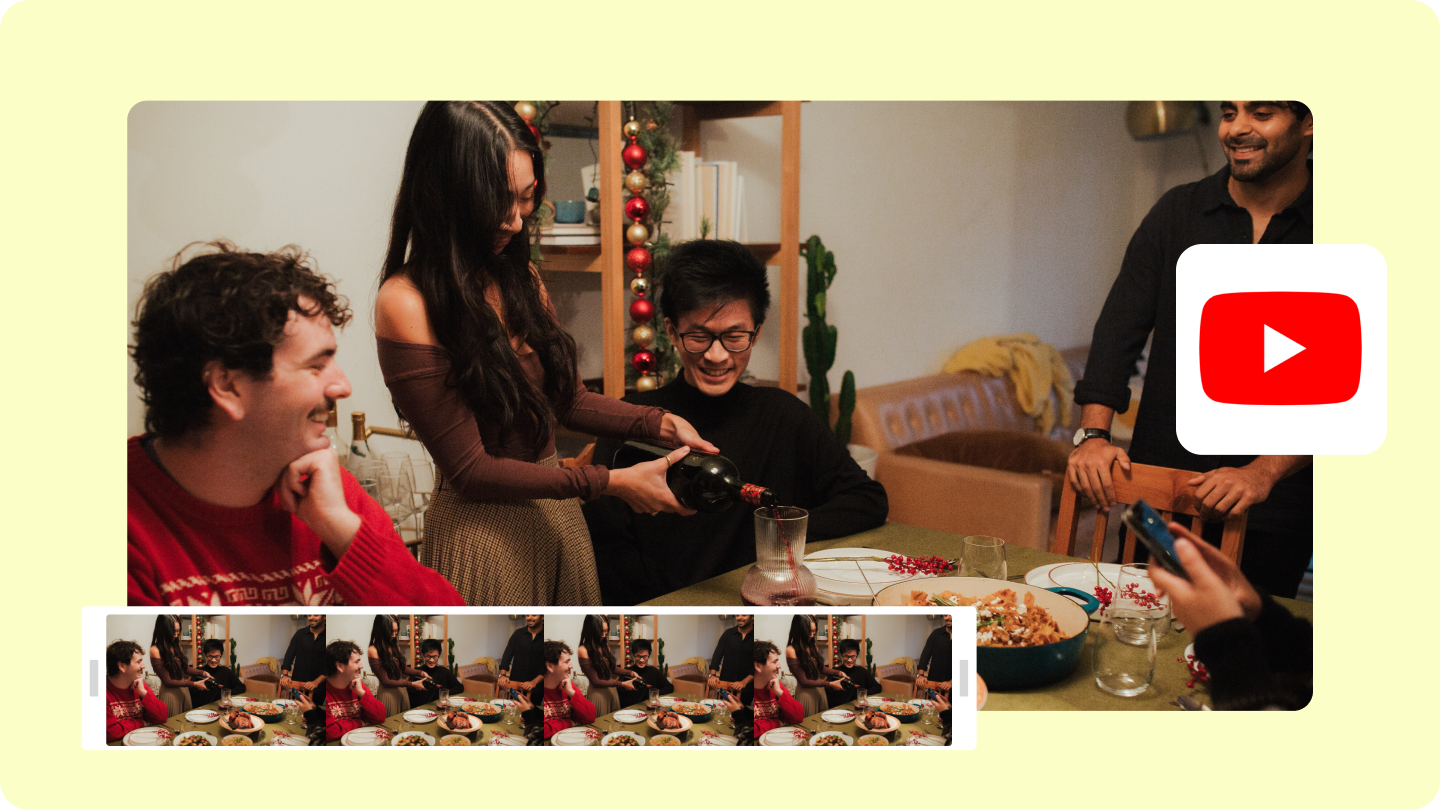 Why You Need an Online Video Editor
A virtual home tour will supplement your real estate listings. Top quality videos are more likely to entice potential buyers. To create a beautiful real estate video, you'haill need an intuitive online editor. This is why CapCut comes in handy with free and easy-to-use features.
Remember, you shouldn't carry out your virtual home tour in a single take. Record footage of each room and each hallway. Decide on your listing's key highlights. For example, you can feature things like a quiet reading nook, a cozy living room, or modern kitchen. Help your potential buyers imagine living in the home.
How to Get the Best Virtual Home Tour Footage
Go beyond panorama shots of each room. It's okay to be creative with your footage. Low angles, high angles, or interesting framing can help you show the home's best side. A wide variety of footage will give you more editing options and is more likely to hold your audience's attention.
Once you've recorded your footage, upload it to CapCut in the highest resolution your device can handle. CapCut thrives on files up to 4k Ultra HD. It also exports multiple aspect ratios.
Next, begin your edits. You should try to present the house at a brisk pace because home buyers can be impatient when they have a long list of homes to choose from. You can cut out footage of walking between the rooms—or fast forward with the speed adjuster. For optimum engagement, it's essential to shave clips down to their most important moments.
Think of your virtual home tour as a montage. Montages happen quickly. They jump from scene to scene to tell a story. While editing, move from angle to angle, and room to room. This creates exciting, binge-worthy content.
Don't forget, you can still earn ad revenue from window shoppers on YouTube. If you're really lucky, your listings might appear in real estate ranking videos!
Every Real Estate Video Needs the Perfect Song
A montage without a song isn't a montage. Your house listing needs music. Our music library is stocked with trendy tunes. With a little extra creativity, you can find the perfect beat for your virtual home tour.
As a good rule of thumb, you should stick with catchy, upbeat songs. You want potential buyers to feel happy when watching your video. Depending on the home's aesthetic and target buyer, a fun pop song or elegant classic music can set the right mood.
If you pick a song before editing, you can sync your footage to the music. It's easier than it sounds. First, listen for the song's beat. Once you've got it, you can match your transitions to the song's rhythm. That's it! Easy-peasy!
Or, you can get even more creative. Advanced techniques include syncing panoramas with crescendos in the music (use the speed adjuster to master this effect). Also, consider trying our transition options. You should find a transition that blends well with your song!
Even if you don't sync the music, in our opinion, a song is 100% necessary. Picking the perfect song can be tough, so you need a tool full of royalty-free music. Choose CapCut!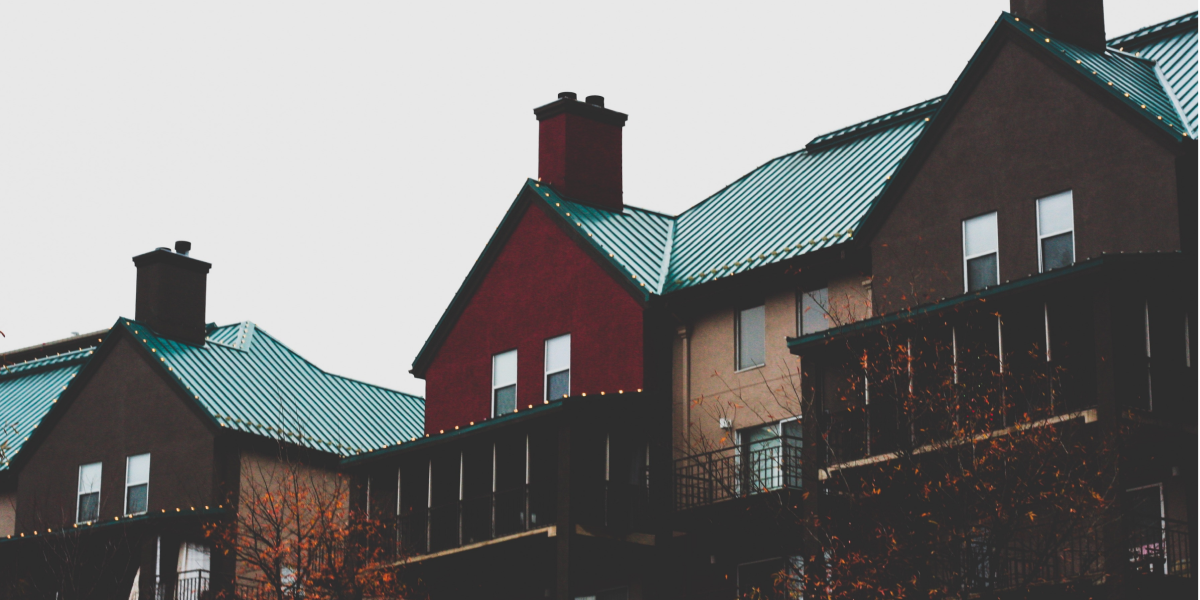 Make Your Real Estate Listing Sparkle With Stickers
For real estate videos, use CapCut stickers tastefully and sparingly. This is the time to let the house truly shine. This doesn't mean you can't add flourishes—like champagne stickers in the kitchen, or cute animals, flowers, and butterflies in the nursery.
Just remember, the word tasteful should be top of mind when applying stickers to your real estate video. Be refined.
Pro Tip: never end a video without an animated like and subscribe sticker. Adding a "call to action" (such as "subscribe now!") will help grow your channel.
Sell Your Listings With Text
CapCut text is your friend. Use our fonts to emphasize important features and fixtures. For example, you can display the square footage of each room. You may also include the year the appliances were installed. Let text embellish your hottest selling points.
Our online video editor also has animated text templates. Minimalistic text works best with real estate. You need to present and maintain an air of professionalism if you're trying to sell your home. You can have fun, of course, but buyers expect a certain level of seriousness. A clean text template proclaims "I'm a great real estate agent, you can trust me!"
Use text templates to display information such as the year it was built or the address. Text templates can also make excellent transitions between rooms.
Finally, add captions with ease. With the press of a button, CapCut adds auto-generated subtitles to your video. It's also supported in multiple languages! It doesn't matter if you speak French, Japanese, or Korean—our tools will make your subtitles a breeze.
Interested in Real Estate Videos, But Don't Have a House to Sell?
If you're a connoisseur of real estate, but you happen to lack listings, consider commentary videos of celebrity house tours. Check out the Pewdiepie house tour review series. He gets millions of views when he reviews and rates celebrity house tours. You can make similar content. For example, you might share your thoughts on a popular house tour series, or rank celebrity houses. Who has the best? Who has the worst? Viewers love content like this. It's a growing niche!
Further, these videos are easy to produce with CapCut. You can even pull clips from multiple virtual house tours (these are usually protected under Fair Use, but remember to double check your local laws, and give the content creators credit in your description if you use their clips). After compiling several tours, rank them, rate them, or perhaps rake them over the coals. We have perfectly sassy stickers for your roast or tea-spilling session.
If commentaries aren't your thing, make your own house tour—even if you're not selling your home! It can be fun to show off the room you've just decorated. Maybe your content will take off just like SSSniperWolf's house tours! Show off those DIY projects. You know you want to.
If you're a realtor, rating and ranking celebrity homes can make great filler between listings. Keep the content flowing, and build your channel.