Create standard word search
Designing a standard word search is a breeze with CapCut's user-friendly interface. Unleash your creativity as you craft engaging puzzles with hidden words. Choose from CapCut's vast library of grid templates and fonts to create the perfect layout. Customize word search themes to match any occasion or subject, making learning and entertainment seamless. With CapCut's intuitive tools, generating interactive and visually appealing word searches is just a few clicks away. Become a word wizard and impress your audience with personalized word searches that captivate and challenge in equal measure.



Create themed word search
Transform the way you craft themed word searches with CapCut's innovative platform. Dive into a world of endless possibilities as you select from a plethora of captivating themes. Let your imagination run wild by personalizing word searches to suit any event or topic. With CapCut's drag-and-drop feature, designing becomes a delightful journey. Effortlessly add vibrant images and colors to create visually stunning puzzles. Engage your audience and make learning entertaining with themed word searches tailor-made using CapCut's intuitive tools.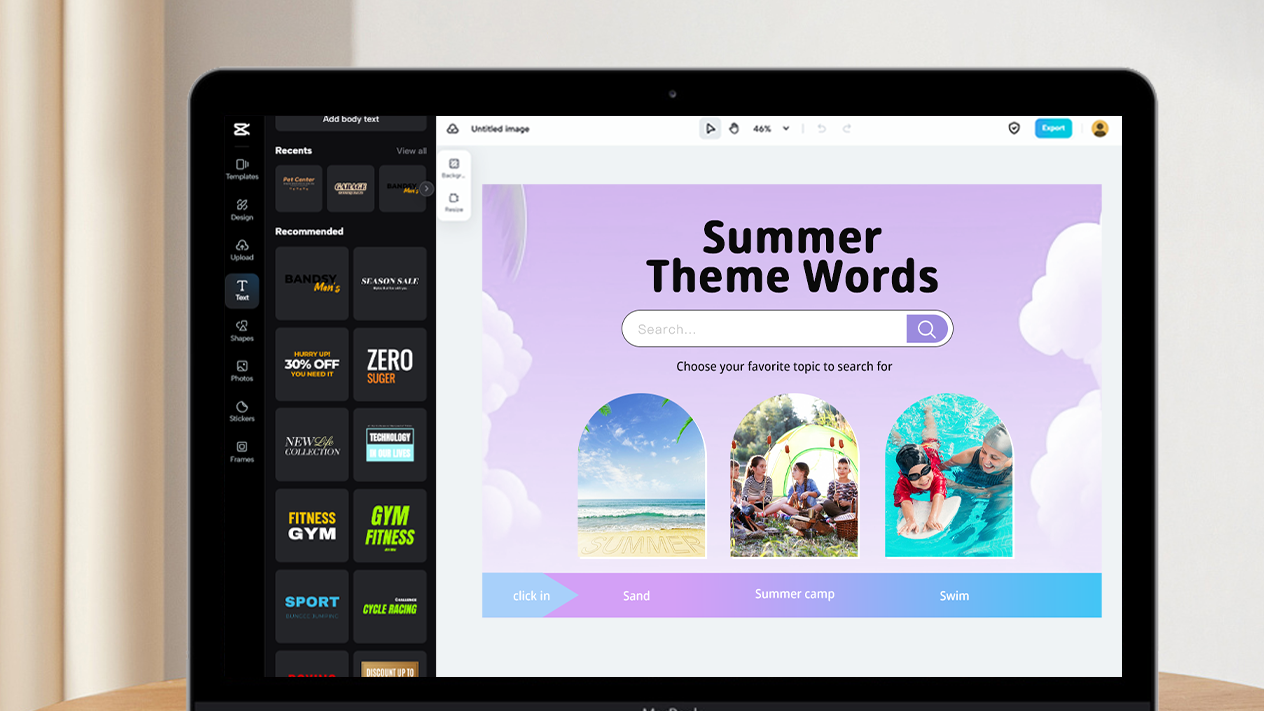 Create mystery word search
Discover the thrill of crafting enigmatic mystery word searches with CapCut's cutting-edge platform. Unveil the excitement as you leave out the word list, allowing solvers to unravel the hidden words. With CapCut's diverse themes and designs, create puzzling mysteries that intrigue and challenge your audience. Add a touch of intrigue with captivating visuals and fonts to keep solvers engaged. CapCut's user-friendly interface empowers you to design unique mystery word searches that leave an indelible mark on your audience, all in a few simple clicks.