Free Online Slideshow Video Maker
CapCut is a free, highly intuitive, and capable way of putting together slideshow videos for your business needs.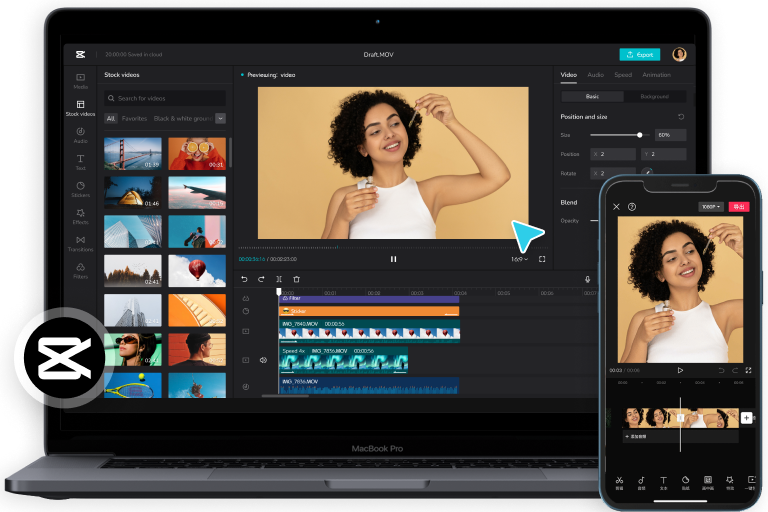 How can CapCut help you create slideshow videos?
Slideshow videos are commonplace, especially in the business world. They're used for just about everything, whether it be promoting a new product launch, internal communications and training, advertisements and lots more. Slideshows in particular are an extremely time efficient, cost effective, and powerful way of conveying a message. It's a no-brainer that to create compelling slideshow videos, you also need a proper editor. CapCut is completely cloud based, meaning you can work from anywhere, it's full of video effects, transitions, and other features than you'll ever need to use, and it's incredibly easy for video beginners to pick up and learn thanks to an intuitive user experience. With CapCut, you're liberated to focus on the task at hand and create truly compelling slideshow videos.
What's our solution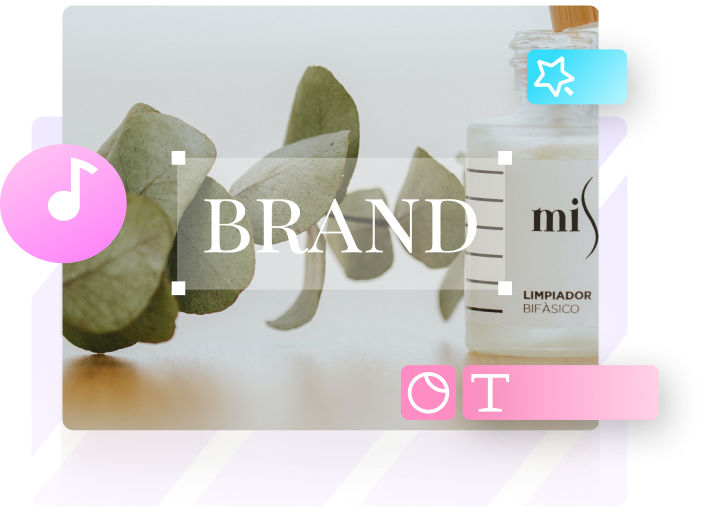 Create video slideshows suitable for every occasion
Slideshows are created for a multitude of purposes. For example, slideshow videos are often used in corporate presentations, branding exercises, or to showcase a product. A range of different editing and visual styles are more than possible within our software, meaning you can bring your vision to life each time. Even with a format as simple as slideshow video, transitions, music, subtitles and more can make or break a video when it comes to a successful client meeting, promotional campaign, or anything else.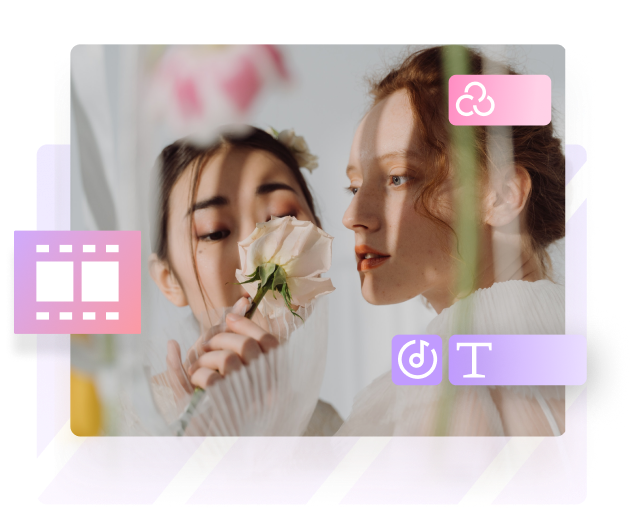 Make use of an intuitive UI on the best slideshow maker
Picking up CapCut is easy and quick. Even for those with little to no video editing experience, navigating CapCut's user interface and applying transitions, subtitles and more to a video is often self-explanatory and effortless. On CapCut, you can easily trim, crop, add transitions and effects, and much more. You can even add auto-generated subtitles from an audio recording with multi-language support to add another layer of accessibility and dimension to your video.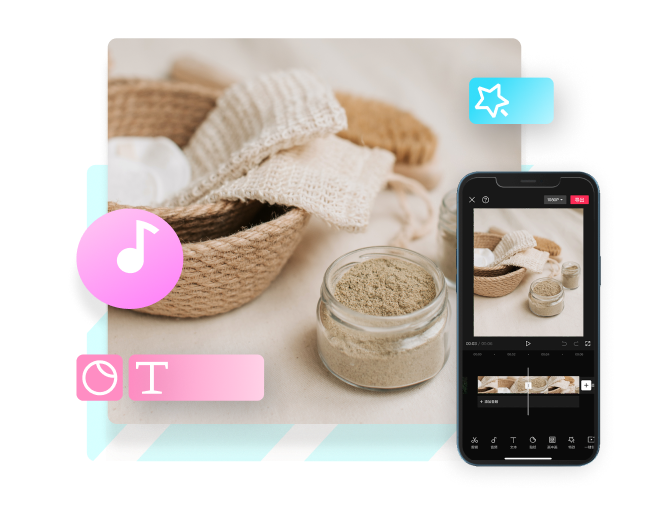 Use our abundant creative assets to customize your slideshow video
As well as a diverse range of editing tools, CapCut also has a huge stock library of images, stock videos, animations, music, stickers, fonts, and more. When creating your slideshow, make use of all available resources to bring your creative vision to life and fine-tune exactly what you had in mind. We also have a wide range of text templates for you to pick and choose from. Remember, all the positioning, size and aspect ratios, etc. of images and creative assets can be adjusted to your liking and to fit your slideshow perfectly.
How to make beautiful slideshows
on CapCut

?
Step
1
Upload your content directly onto the editor timeline.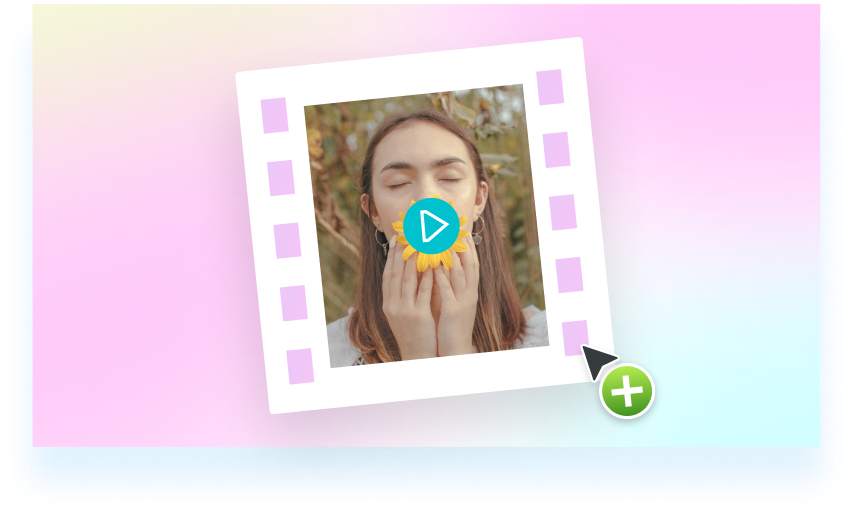 Step
2
Edit your slideshow video using our vast array of creative assets and editing tools.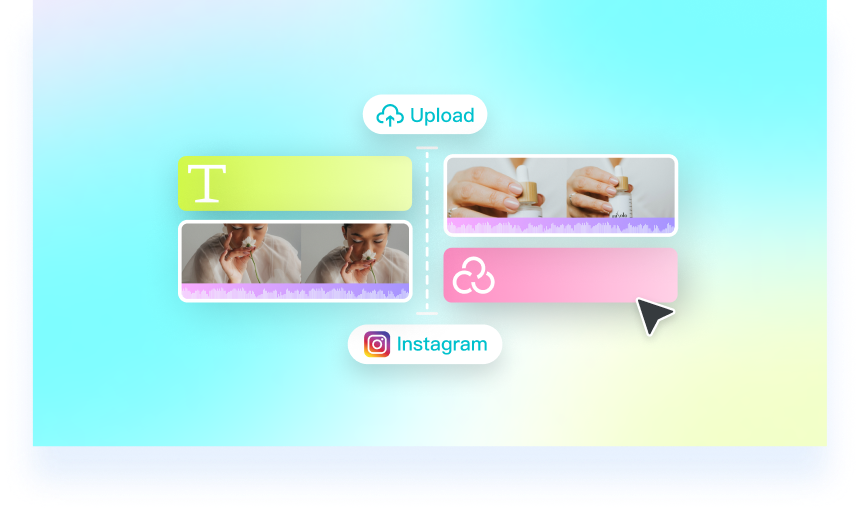 Step
3
Export your file and share it to the world!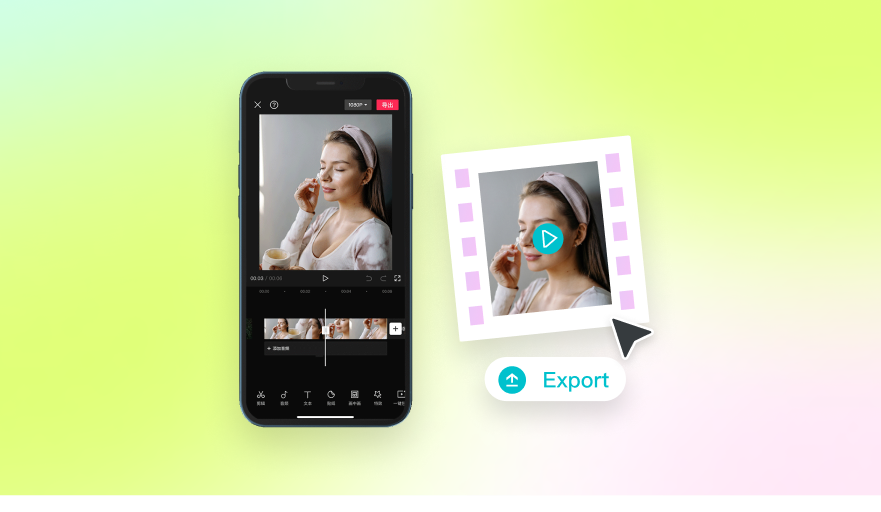 FAQ
What are the major benefits of slideshow video?
Video slideshows are a great way to present a set of photos in an engaging and aesthetically pleasing format. Instead of having to flip through photos manually, the video format allows for leaps and bounds more creativity. Interesting transitions, subtitles to any audio voice-overs, and music etc. can be applied to video slideshows to turn a set of photos into something much more special.
What is the advantage of editing your slideshow on a video maker like CapCut?
In stark contrast to many of the other video editing softwares available and commonly used on the market, CapCut is significantly more cost effective (it's free), much more intuitive and easy to learn for beginners, and has plenty of creative potential. Lastly, your project on CapCut can be completed over different devices anywhere you are, given you have internet access.
How do I create a video slideshow on CapCut? Do I need any experience?
Not at all. CapCut has been designed as a video editor perfect for creating beautiful slideshow videos among other formats for both beginners and experienced editors alike. Being free and with a well designed user interface, CapCut is easy to learn and is extremely forgiving to new users. You can always start out with some of our templates before adjusting them to your liking.
What makes CapCut the best online video editor?
We have a wide range of tools and a huge creative asset library that allows you to bring your vision to life. This, together with a range of collaborative features, fast upload times, and a useful cloud-based file management system means CapCut is ideal for creating top-notch video content at home, while travelling, or at work.