Create formal black-Tie invitations
Crafting formal Black-Tie invitations with a touch of sophistication is effortlessly achievable using CapCut. This online design platform offers a range of elegant templates, fonts, and graphics to match the occasion's refined atmosphere. Seamlessly customize every detail, from fonts to color schemes, and add a personal touch by including the event's specifics. CapCut's intuitive interface ensures a polished outcome, making it an ideal choice to create invitations that perfectly capture the essence of a formal affair.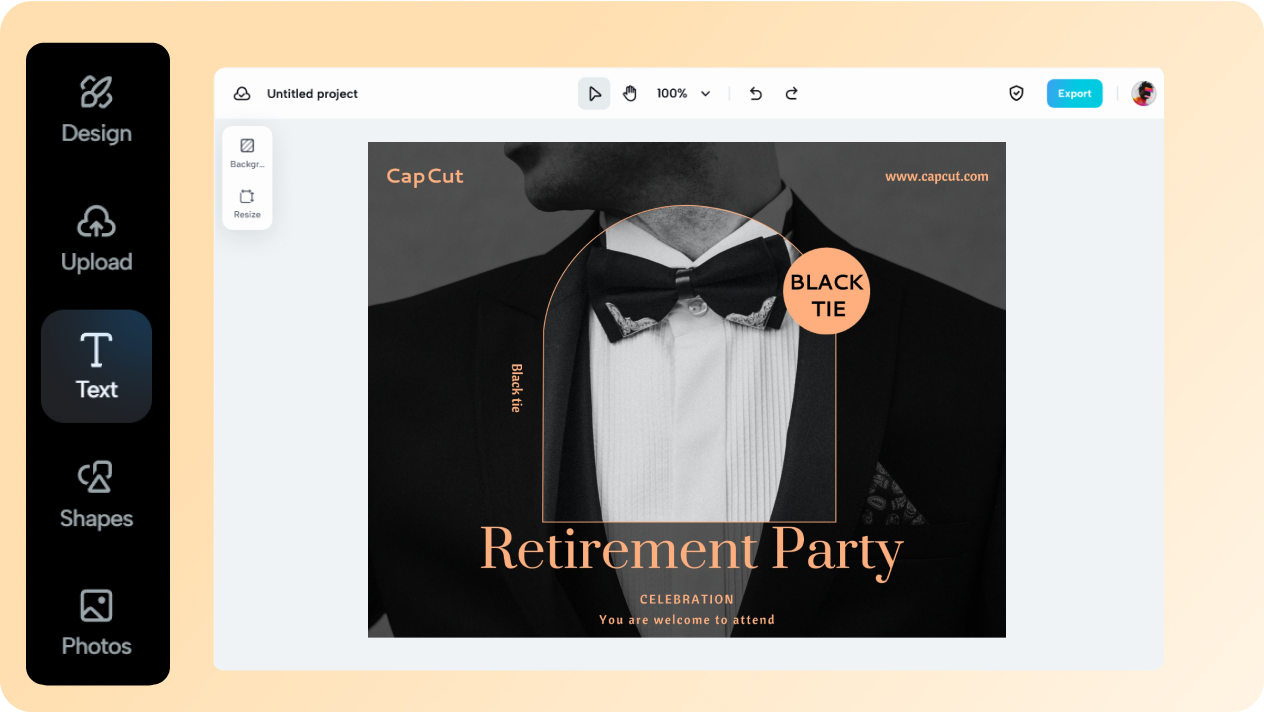 Create hobby or interest-based invitations
Leveraging CapCut, you can effortlessly design hobby or interest-based invitations that resonate with recipients. With an array of customizable templates, this online design tool allows you to infuse elements related to the retiree's passion – be it gardening, sports, or cooking. Select images, colors, and fonts that reflect the theme, and add personalized text. CapCut's user-friendly interface ensures your invitations capture the retiree's personality and set the tone for an engaging and enjoyable celebration.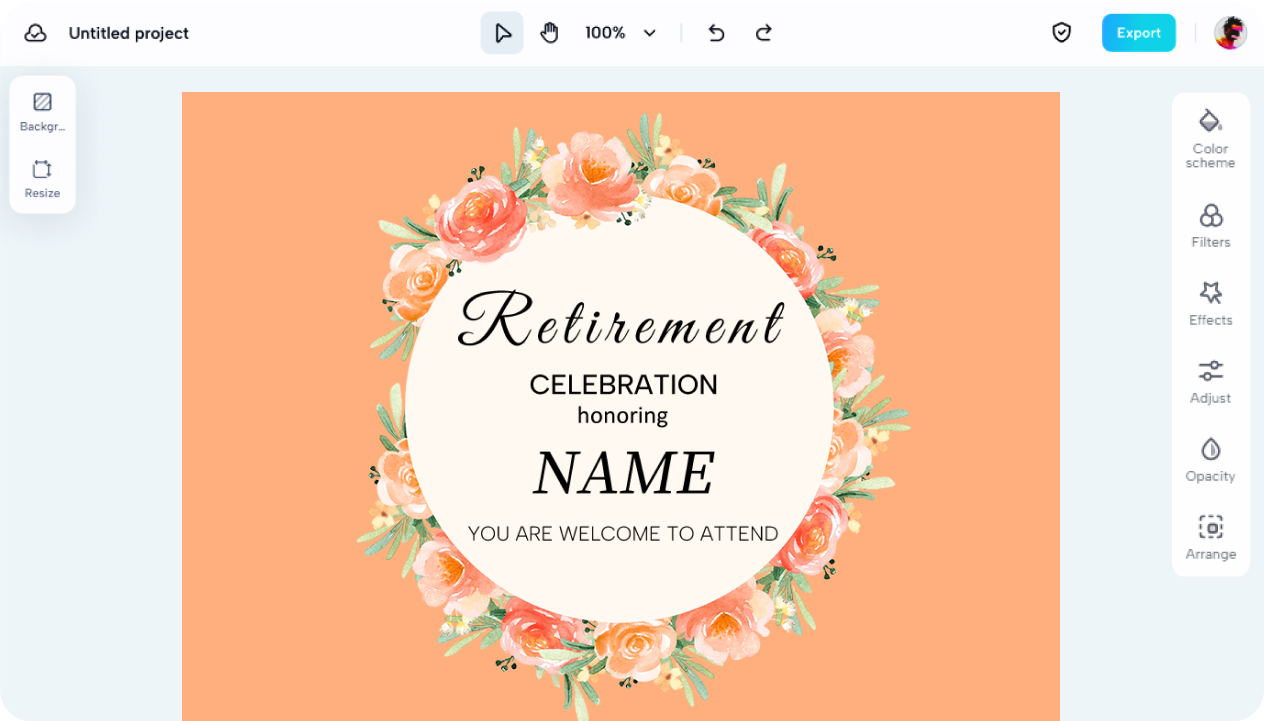 Create nautical or beach-themed invitations
Easily evoke the seaside charm with CapCut's diverse features when designing nautical or beach-themed invitations. This online design platform offers a treasure trove of maritime graphics, ocean-inspired color palettes, and elegant typography. Whether it's a retirement by the coast or a beachside affair, you can effortlessly craft invitations that capture the essence of the occasion. CapCut's tools make it a breeze to infuse your design with coastal vibes, setting the perfect tone for a memorable event.