A vast library of animated captions, text and subtitles
The free quote video creator offers a vast library of animated captions, text, and subtitles to enhance your videos. With a wide range of options to choose from, you can find the perfect animated elements that match your video's style and message. These animated captions and text add visual appeal, helping to capture attention and convey information in an engaging way. CapCut provides a convenient and extensive collection of animated assets to elevate your video editing and storytelling capabilities.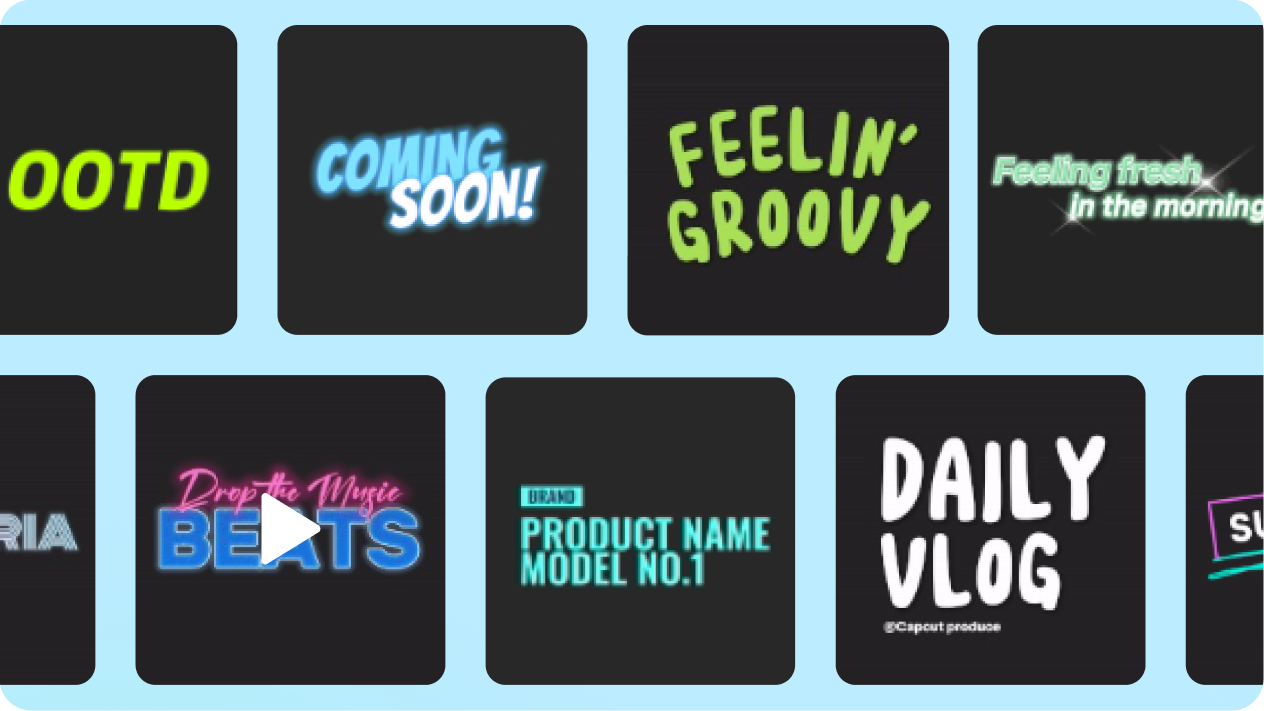 Free music and sound effects to use, edit and custom
CapCut provides a wide selection of free music and sound effects that you can use, edit, and customize in your videos. With this feature, you can enhance your video's audio by adding background music or incorporating sound effects to create the desired mood or atmosphere. CapCut's extensive library of free music and sound effects allows you to find the perfect audio elements to complement your video and bring it to life.
AI-powered tools: Auto-subtitle and Color Grading
CapCut also offers AI-powered tools such as auto-subtitle and color grading to enhance your video editing experience. The auto-subtitle tool automatically generates subtitles for your videos, saving you time and effort in manually adding captions. The color grading tool utilizes AI algorithms to adjust and enhance the colors and tones in your videos, allowing you to achieve a desired visual style or mood. These AI-powered tools from the free quote maker help streamline your editing process and enhance the overall quality of your videos.