Create informative presentation and sales pitch
With CapCut, crafting informative presentations and persuasive sales pitches becomes effortless. Choose from CapCut's extensive collection of templates or start from scratch to organize data, facts, and visuals effectively in an informative presentation. Utilize captivating graphics, charts, and icons to engage your audience. For sales pitches, this PPT creator offers eye-catching templates and customization options to showcase products or services' value proposition. Create stunning visuals, add compelling content, and confidently deliver your message with CapCut's user-friendly interface, making your presentations stand out and leave a lasting impact.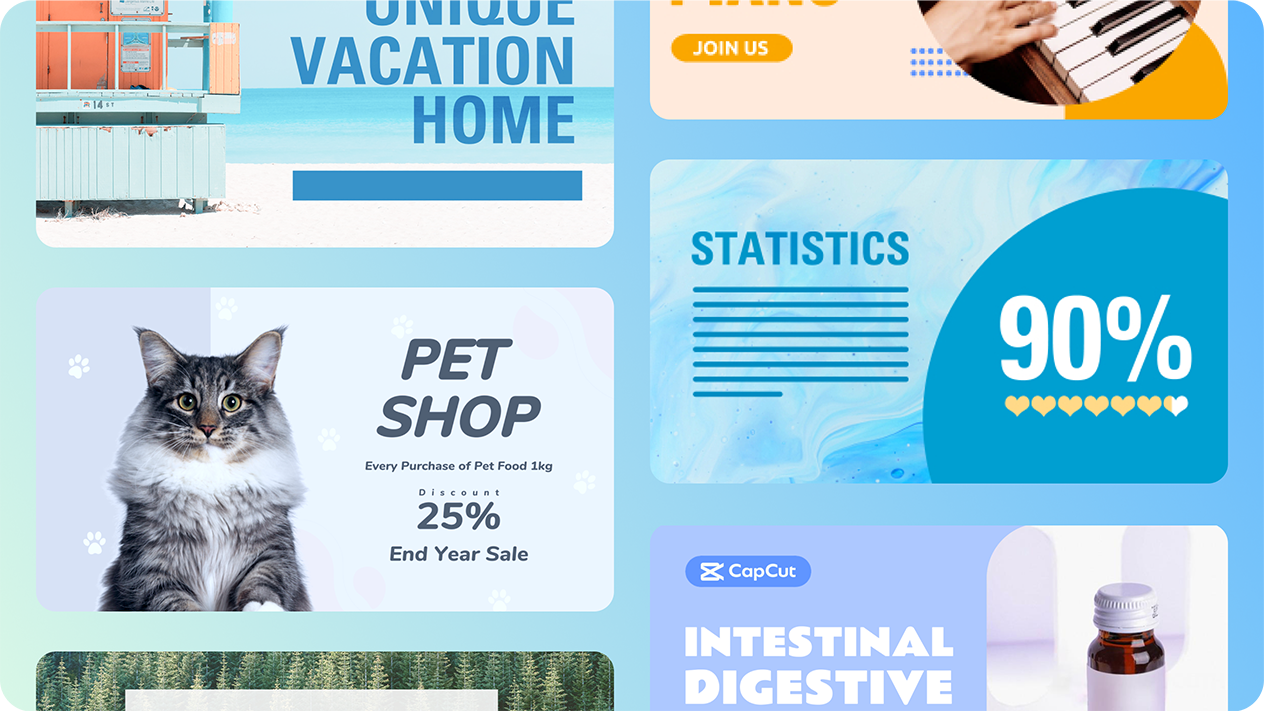 Create training and educational presentation
Elevate your training and educational presentations with CapCut's versatile features. Explore a plethora of templates tailored for educational purposes or design from scratch with custom dimensions. Organize content effectively using The best AI PPT maker's intuitive tools, incorporating multimedia elements and infographics to enhance engagement. With access to a vast library of visuals and fonts, create professional and captivating presentations. Empower your audience to grasp information effortlessly and make your training sessions impactful with CapCut's user-friendly interface and visually appealing designs.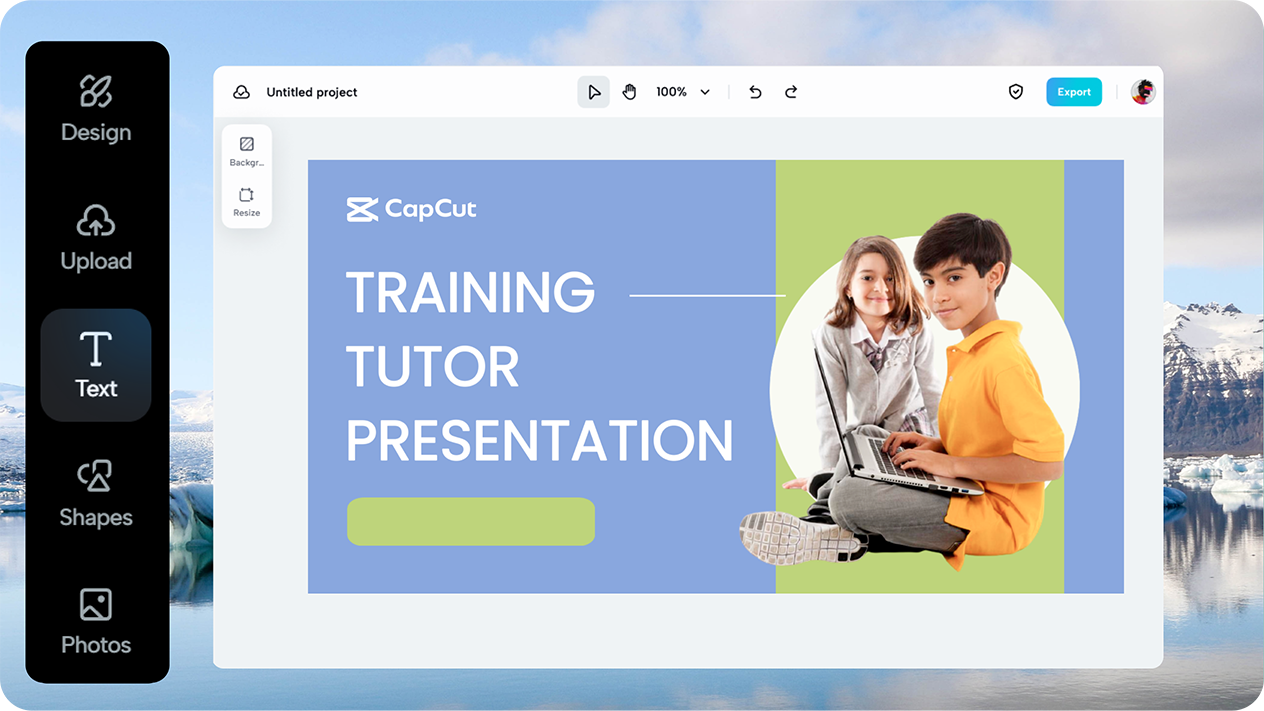 Create conference or keynote presentation
Amaze your audience with a compelling conference or keynote presentation using CapCut's exceptional tools. Discover CapCut's range of professionally designed templates, perfectly suited for conferences and keynote events. Customize layouts, incorporate multimedia, and employ striking visuals to captivate your listeners. From bold typography to captivating graphics, CapCut's extensive library enables you to craft impactful presentations. With This AI PPT generator's user-friendly interface, confidently deliver your message, leaving a lasting impression on your audience and ensuring your keynote presentation shines with professionalism and creativity.