Enhance the visual appearance using color correction and grading
CapCut offers color correction and grading tools to enhance the visual appearance of your video. With CapCut, you can adjust the brightness, contrast, saturation, and color balance of your footage. You can also apply filters or presets to achieve specific looks or moods. These features allow you to create a cohesive and visually appealing aesthetic for your political ad, ensuring the colors and tones accurately reflect your desired message and atmosphere. Best of all, you can use AI Color Correction now!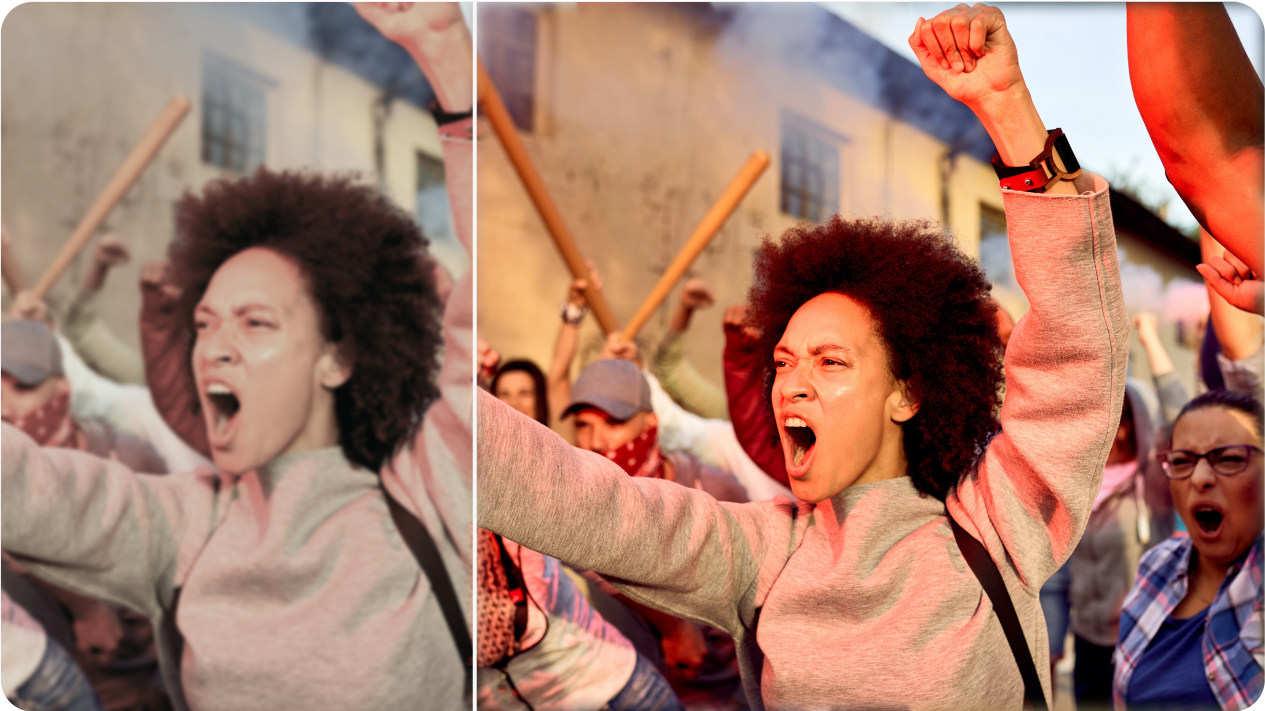 Incorporate text to highlight key messages, slogans, or calls to action
The online politcal ad maker for free provides text overlay features that enable you to incorporate text elements into your video to highlight key messages, slogans, or calls to action. You can choose from a variety of fonts, sizes, and styles to create visually appealing text overlays. By adding text overlays in CapCut, you can effectively convey important information and engage your audience, ensuring that your political ad delivers its intended message clearly and effectively.
Trim clips to remove unwanted sections. Add transitions and music
CapCut also comes with a suite of powerful tools to trim video clips, allowing you to remove unwanted sections from your footage. You can easily select the desired in and out points to keep only the relevant content. Additionally, CapCut provides a range of transitions that you can apply between clips to create smooth and seamless transitions. You can also add background music or audio tracks to enhance the overall impact and mood of your video using CapCut's audio editing features.