A trove of music and sound effects to add to the photo video
Look no further than CapCut's editor when it comes to making photo videos. Because it has a beautiful user interface and a bunch of types of music in the left-sidebar that is designed for photo videos. To make a good video from your photos on iPhone, Android, or desktop by CapCut, all you need to do is import your pictures to the multi-track panel, or select from the photo video templates with custom-made music and text. Then, fine-tune the dialogues as per your needs. For example, you're able to adjust the styles and colors of the text or manipulate the speed and volume of the background music. Best of all, those assets are royalty-free.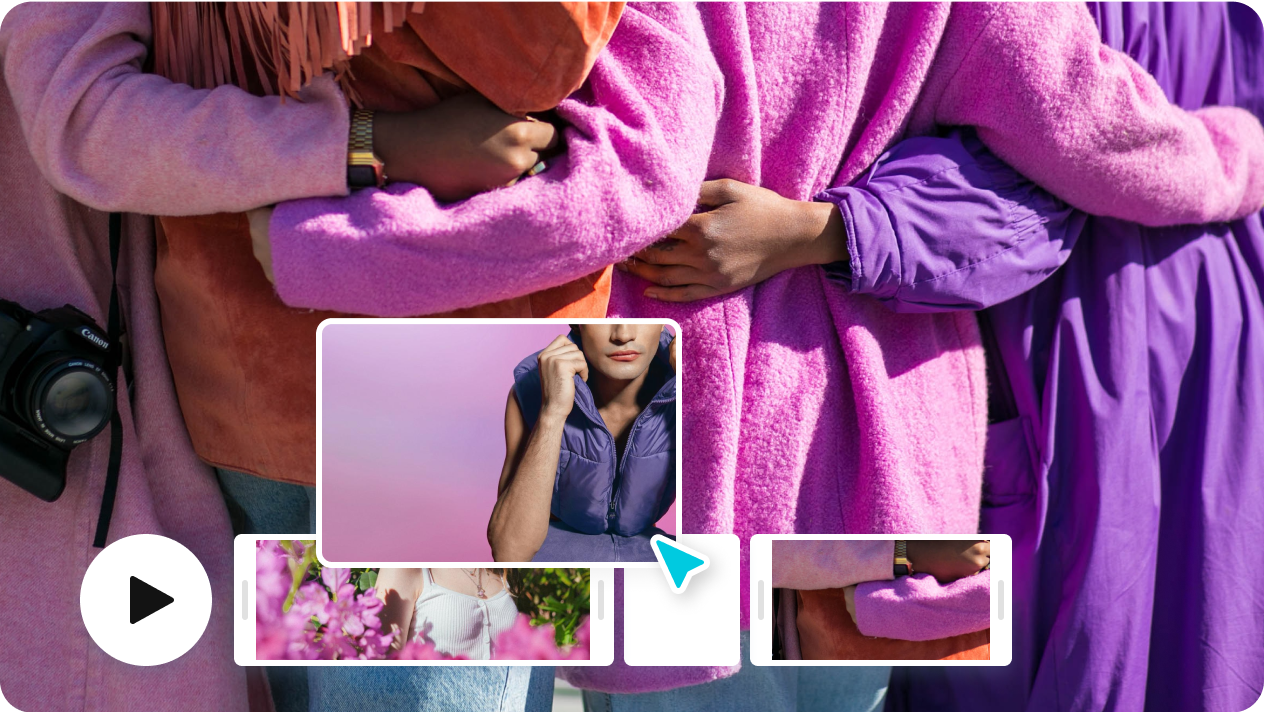 AI-powered magic tools: Photo Color Correction, Restoration, etc.
CapCut's photo video editor provides you with AI-powered magic tools, including AI Photo Color Correction, AI Photo Restoration, AI Image-to-image, AI Low Light Photo Enhancement Technology, and many more. If you want to try these AI tools to enhance the quality and the photo video editing experience, all you need to do is explore these features in CapCut. Also, you're able to find and try AI Auto-caption, Auto-subtitle, Noise Remover, Background Remover, Text Translator, Speech-to-Text, etc.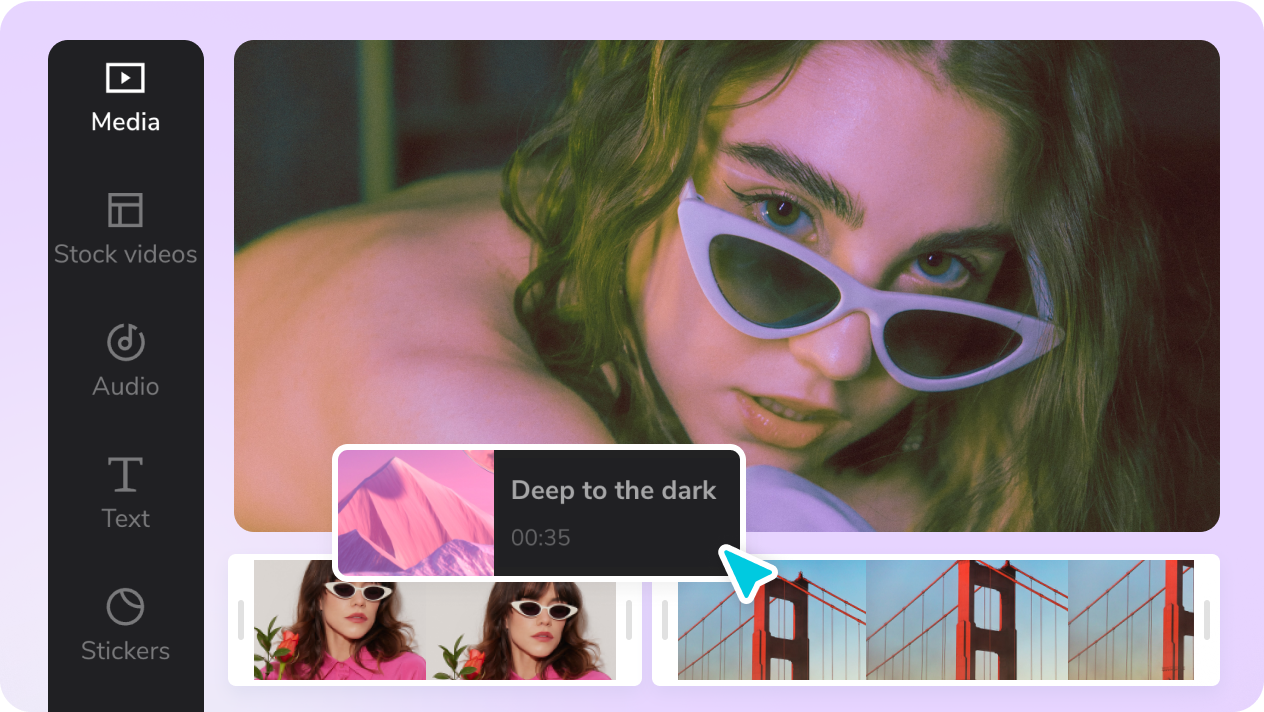 Upload, store or share by third-party apps like Dropbox, TikTok, and more
When it comes to adding photos to this editor, you can take advantage of third-party apps, including Dropbox and Google Drive. Furthermore, you're capable of saving or sharing videos in real time or to other apps without premium accounts required. CapCut's photo video maker released a platform for users to keep and store unfinished projects for free. It makes the procedure of video production become easier and more creative. By the way, as for exporting, you can even upload to social media.