Choose an online Mother's Day video template, then cutomize it directly
CapCut has updated a variety of online Mother's Day video templates. These templates provide a convenient and easy way to create a heartfelt tribute for your mother. With CapCut, you can choose from a range of pre-designed video templates that incorporate beautiful graphics, animations, and text. Simply select a template that resonates with you, customize it with your own photos and messages, and create a personalized Mother's Day video to celebrate and honor your mother's love and care.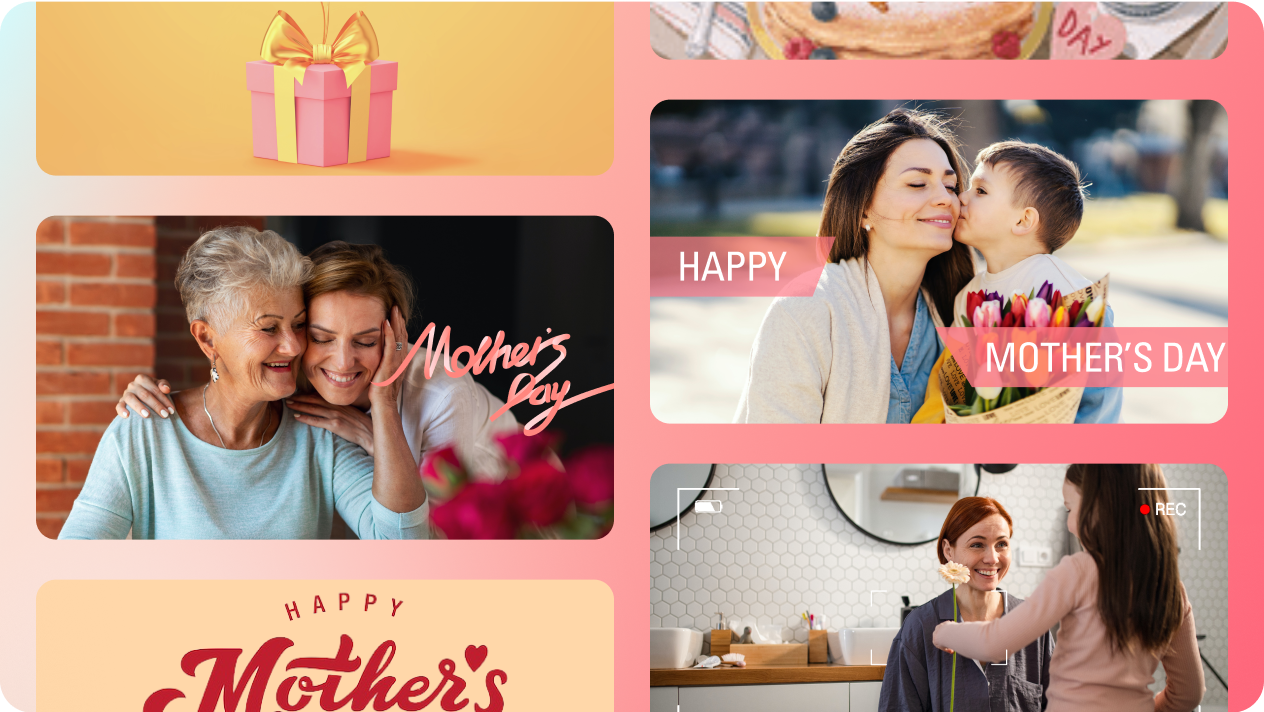 Experiment with text styles and modify their related parameters
The free Mother's Day video maker allows you to customize text templates and modify related parameters to create personalized videos. With this feature, you can choose from a variety of text templates, such as stylish fonts, shapes, and animations. You have the flexibility to modify the text size, color, position, and duration, allowing you to create visually appealing and engaging text overlays. By customizing the text templates and adjusting the parameters, you can enhance the visual impact of your videos and convey your message in a unique and creative way.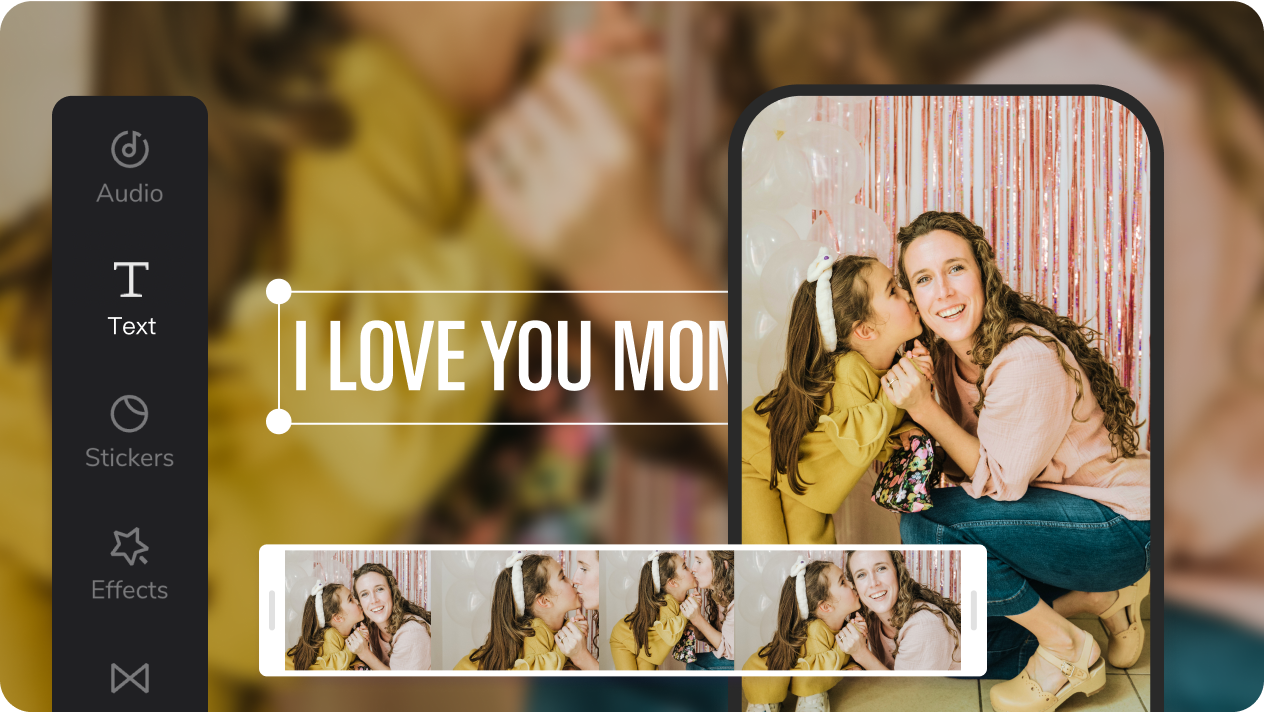 AI-powered tools: Speech-to-text & Background Noise Remover
CapCut incorporates AI-powered tools like Speech-to-Text and Background Noise Remover. The Speech-to-Text feature automatically transcribes spoken words into text, making it easier to add captions or subtitles to your videos. The Background Noise Remover tool intelligently detects and reduces unwanted background noise, improving the overall audio quality. These AI-powered tools help enhance the clarity and accessibility of your videos, ensuring that your message is effectively conveyed and your audience can fully engage with your content.