Create customizable photo cards
Easily design personalized Lohri photo cards using CapCut's versatile features. Explore a range of templates that allow you to incorporate your own images, adding a heartfelt touch to your festive greetings. Customize fonts, colors, and layouts to complement your chosen photos. With CapCut's user-friendly interface, you can create customizable photo cards that beautifully blend your cherished moments with Lohri's joyous celebration, creating lasting memories for your loved ones.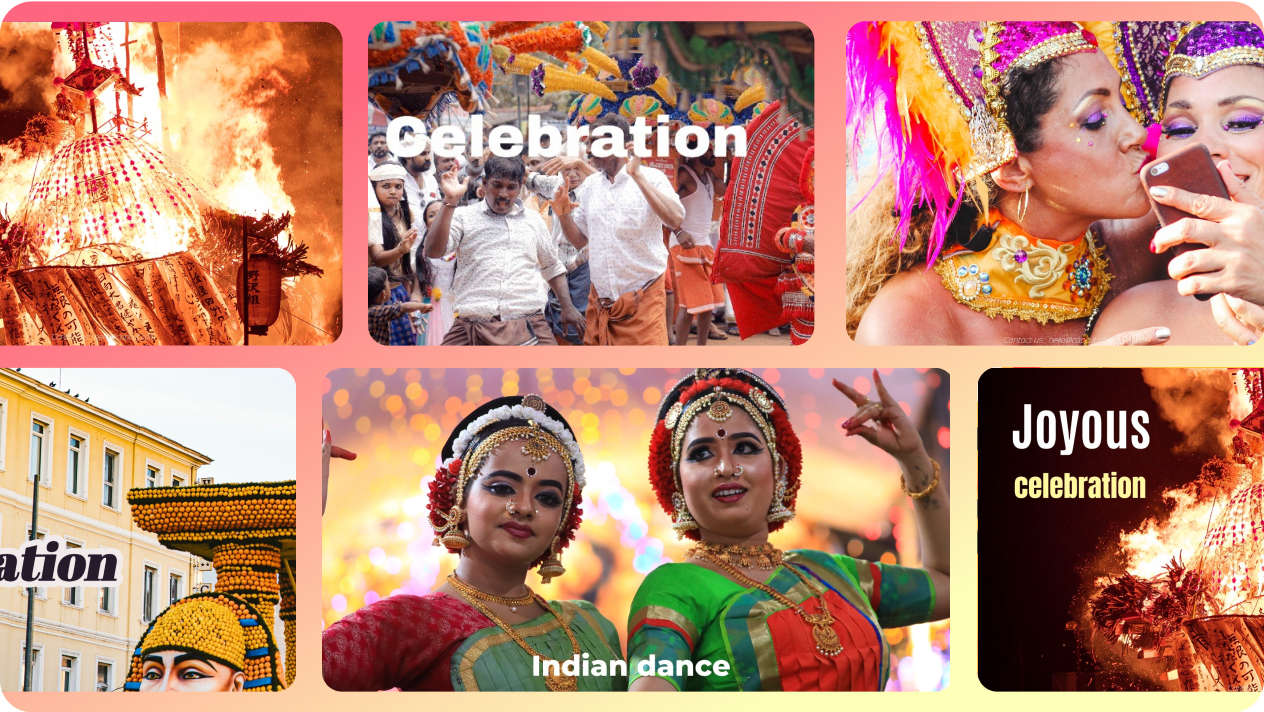 Create Lohri party invitations
Craft vibrant Lohri party invitations effortlessly on CapCut's dynamic platform. Discover a plethora of templates perfect for inviting friends and family to your celebration. Customize colors, fonts, and design elements to match your event's theme. Add event details, venue information, and a touch of Lohri flair. CapCut's intuitive interface empowers you to design Lohri party invitations that set the tone for a festive gathering, ensuring your guests feel warmly welcomed.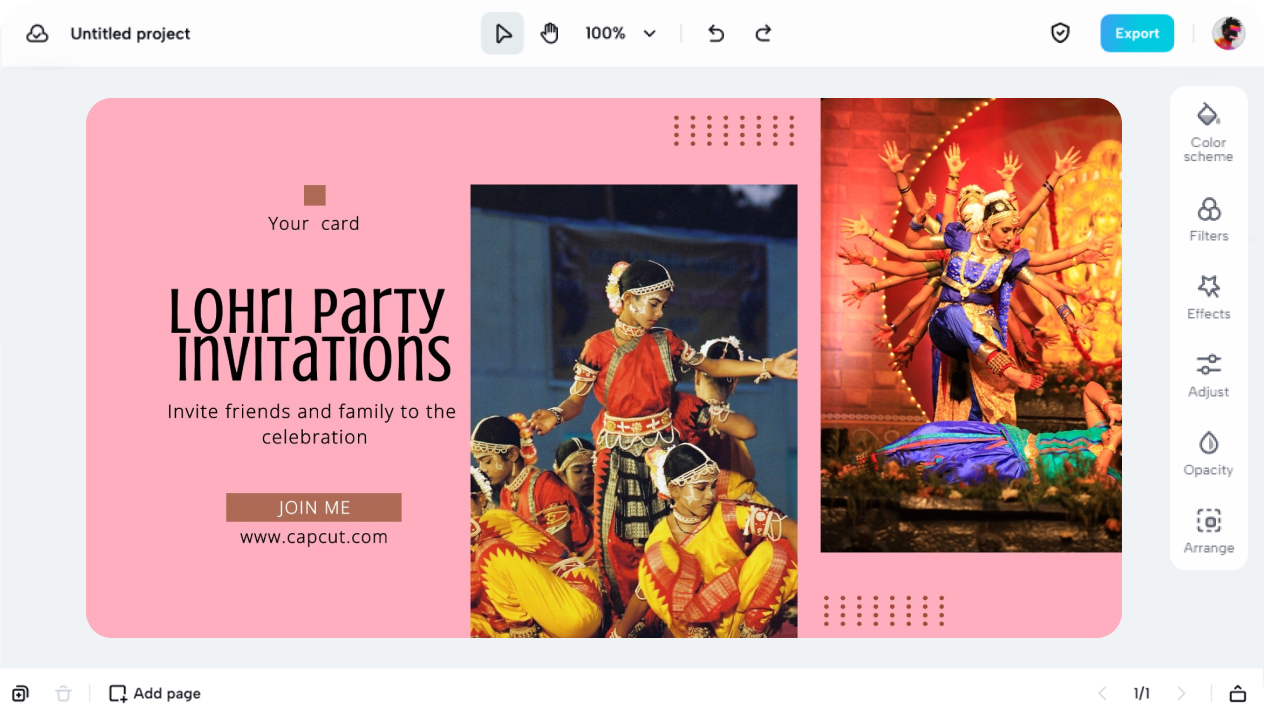 Create Lohri social media posts
Capture the spirit of Lohri with CapCut's creative tools, perfect for crafting captivating social media posts. Choose from a variety of templates designed to showcase festive greetings and visuals. Customize colors, fonts, and layouts to resonate with your brand. Share Lohri wishes, images, and traditions with your audience using CapCut's user-friendly interface, ensuring your social media platforms reflect the joyous essence of the occasion.