Instagram Video Ads Guide
Many of small business owners alike are leveraging Instagram video ads to drive leads and boost sales. Find out tips on the best formats, strategies, and more here.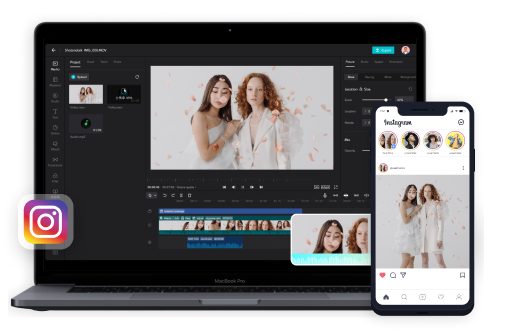 Why use CapCut to create Instagram video ads?
Instagram has come a long way from its humble origins as a casual photo-sharing app. In 2021, over 1 billion users actively use the app each day. For business owners and marketers alike, this number means one thing: opportunity. Instagram ads are a great way to get your product visible and seen by potentially millions of people. But as with all things in the business world, creating Instagram ads that truly work to sell your product is no easy feat. You'll need to understand exactly what your customers want, how to trigger their primal instincts of desire and want, and how to target them. With Instagram turning into more and more of a video-centric platform each day, video ads seem to be the natural way to go. While they might be a little more time consuming to make, with an editor like CapCut making professional video is both easy and highly intuitive. You'll be able to create video ads for Instagram that drive brand awareness, more sales, and achieve an array of other objectives.
What's our solution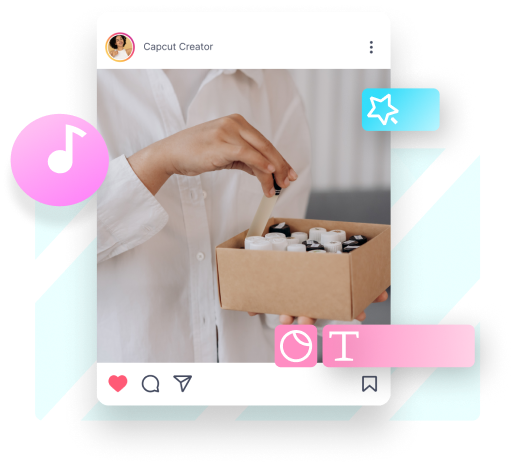 Grow your business with video advertising on Instagram
Whether you want to create an Instagram video ad for a holiday promotion, big sale, product launch, or anything else, CapCut has all the tools needed. With professional looking Instagram video ads suddenly accessible, your brand will start to reap the benefits of digital marketing. Video ads for Instagram can be easily made according to the unique aspect ratios and specifications of ads for Instagram Stories, Explore, Feed, and Reels.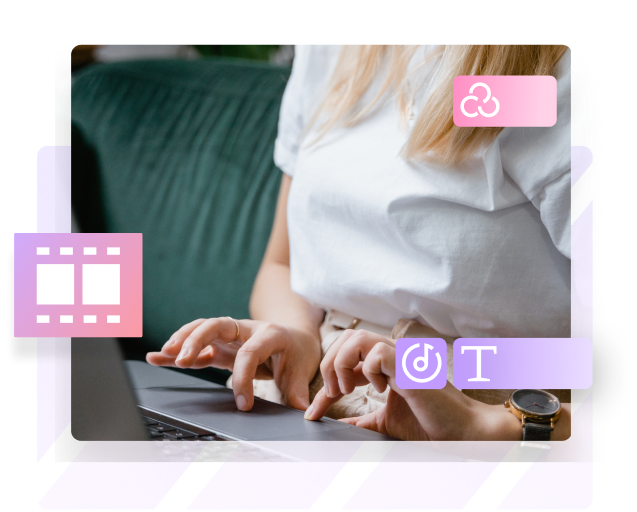 Make effective and converting ads quickly & easily
To make video ads that succeed in their objectives requires a proper video editor and the appropriate skills. While complex software like that from adobe can be hard to pick up with steep learning curves and expensive subscription costs, there are alternatives. CapCut is an all-in-one free online video editor that gives you all the tools you need to create video ads for Instagram. For example, captions, transitions, a huge library of video effects and much more make it easy to meet all the ad specifications and create Instagram video ads quickly, easily, and professionally.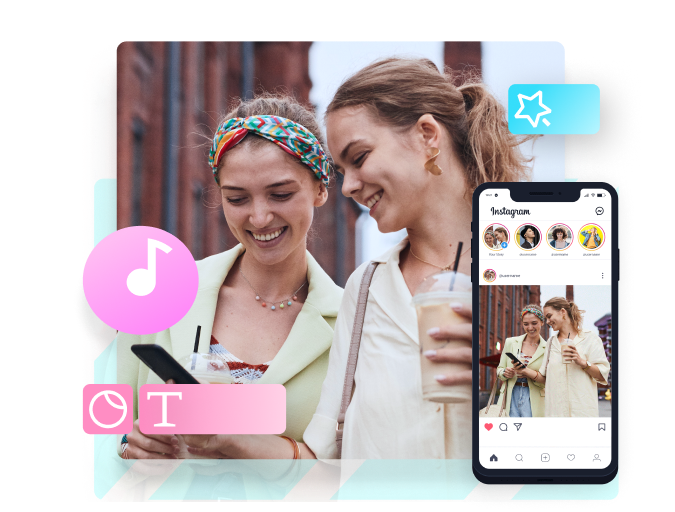 Utilize our huge library of creative assets when editing
While editing, you are free to make use of our stock library of images, stock videos, animations, music, stickers, fonts, and much more all perfectly suited for use in creating Instagram ads. Find inspiration from them, modify them to fit your creative vision, or simply create professional-looking ads in minutes.
Creating your first Instagram video ad on CapCut
Step
1
Upload your content directly onto our editor timeline.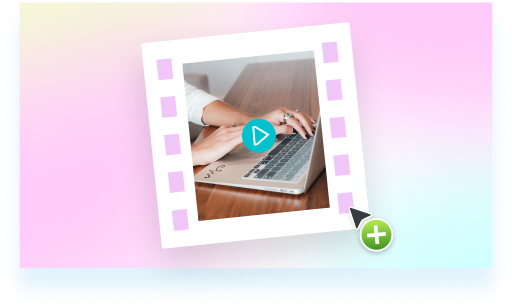 Step
2
Edit your raw files into an Instagram ad using our editing tools, creative assets, and more.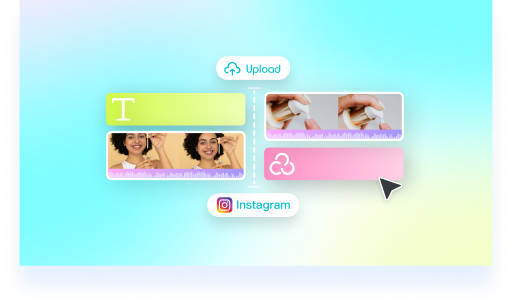 Step
3
Export your video and upload it to the Instagram ads platform!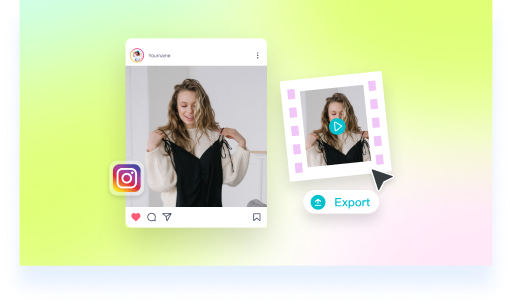 FAQ
How should I choose my objectives?
Instagram offers several different ad objectives. Often, advertisers will choose to run several different Instagram video ad campaigns at once, targeting different objectives and at different costs. This allows them to effectively guide potential customers down their marketing funnel, starting at the top from brand awareness down to when they purchase your product/service and post-sale objectives.
How should my objectives influence my Instagram video ad campaign?
Your objective should dictate the placement of your Instagram video ad. For example, Instagram recommends explore video ads for engagement, feed and stories for store traffic, and IGTV and other channels for more objectives. Beyond this, you will need to think about what stage the customer is at, how much they already know about your brand, what type of CTAs, and much more.
What are some useful tips for Instagram video advertising?
- Create quick & fast-paced videos Everything on social media is fast. If your video is too slow or unengaging, people will just swipe away and forget about your ad. - Always have captions or subtitles The vast majority of Instagram users use the app without sound. Adding in captions is a great way to keep this user base engaged. - Try something controversial or new Thinking outside of the box will get people talking about your brand and bring it into the spotlight. - Hint at your customer's pain-points or desires If you can get your customers to understand why your product or service will benefit or bring enjoyment to their lives, you're well on your way to a successful ad campaign. - Make sure you can hook viewers instantly. Start your video ad with a bang, and aim to grab their attention within the first second or two at longest. - Optimize your campaigns By optimizing your Instagram video ad campaigns, you can ensure the lowest cost possible.
What makes CapCut the best online video editor?
We have a wide range of tools and a huge creative asset library that allows you to bring your vision to life. This, together with a range of collaborative features, fast upload times, and a useful cloud-based file management system means CapCut is ideal for creating top-notch video content at home, while travelling, or at work.