Create traditional Diwali cards
In CapCut, you can embrace the spirit of Diwali by creating traditional Diwali cards that reflect the festival's cultural significance. With CapCut Diwali card creator's extensive library of design elements, you can choose from a variety of traditional Diwali-inspired graphics, such as intricate rangoli patterns, auspicious symbols, and vibrant diya lamps. Customize the colors, textures, and typography to craft unique and visually captivating traditional Diwali cards that pay homage to this joyous festival. Share your heartfelt wishes and spread the festive spirit with beautifully designed cards created effortlessly in CapCut.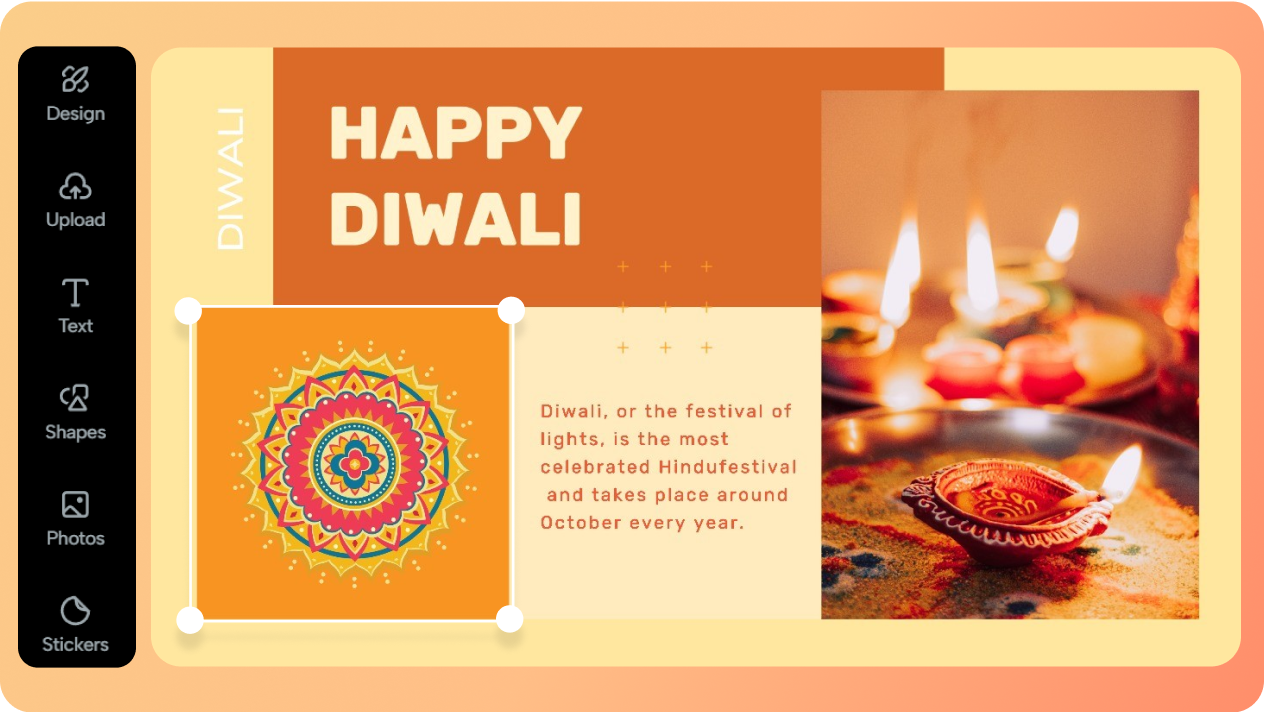 Make handmade Diwali cards
With CapCut, you can bring your artistic vision to life and create exquisite handmade Diwali cards. Utilize CapCut's diverse collection of graphics, fonts, and design elements to design the components of your cards digitally. Print them out and then add your personal touch by incorporating handcrafted elements like hand-drawn illustrations, textured papers, or embellishments. This unique blend of digital and handmade elements will result in stunning and one-of-a-kind Diwali cards that showcase your creativity and heartfelt wishes for the festival of lights.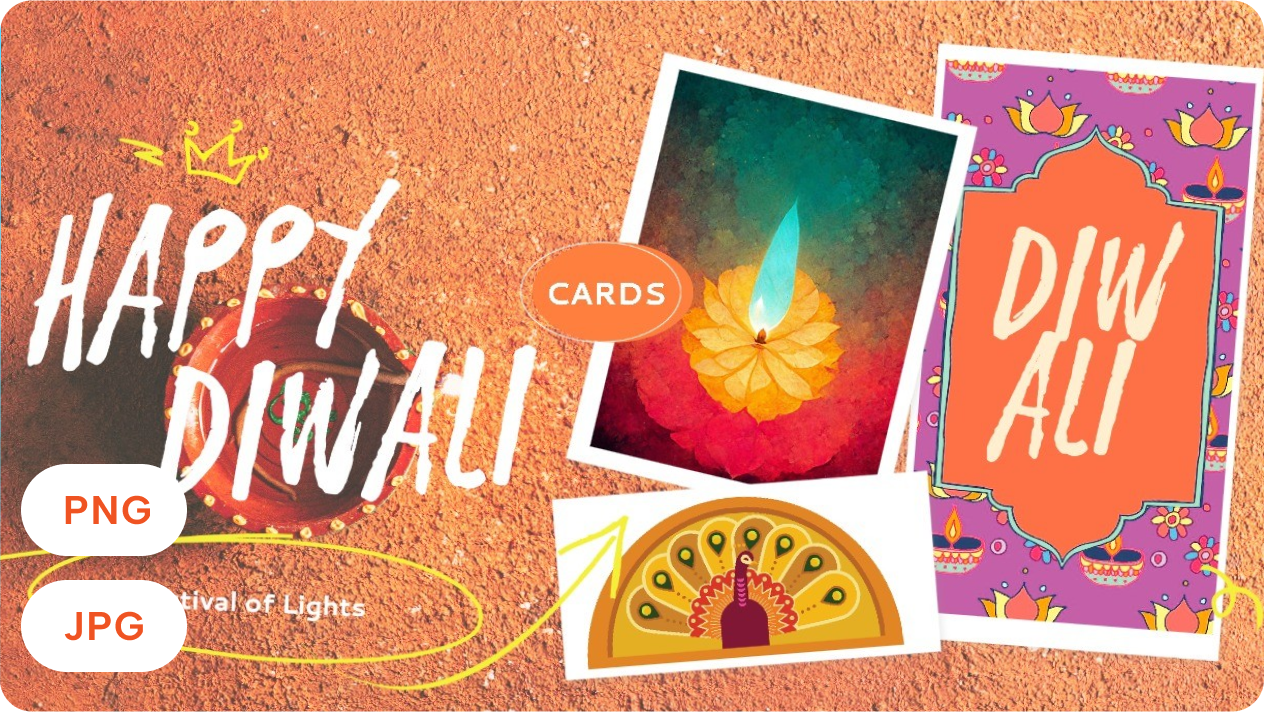 Create digital Diwali cards
This online Diwali card generator offers a seamless platform to create digital Diwali cards that can be shared instantly. With CapCut's array of templates, graphics, and fonts, you can design visually stunning digital cards that capture the essence of Diwali. Customize your cards with personalized messages, traditional Diwali motifs, and vibrant colors. Once completed, you can easily download your digital Diwali cards in various formats and share them through email, social media, or messaging platforms, spreading the joy and spirit of Diwali with your loved ones near and far.