Create corporate Diwali cards
Leverage CapCut's creative prowess to design exquisite corporate Diwali cards. Explore their diverse collection of templates that seamlessly blend professionalism with festive cheer. Customize your chosen template with your company's branding, incorporating Diwali elements to create a card that conveys warmth and appreciation to clients, partners, and colleagues. With CapCut's user-friendly interface, crafting sophisticated corporate Diwali cards that bridge cultural celebrations and professional relationships has never been easier.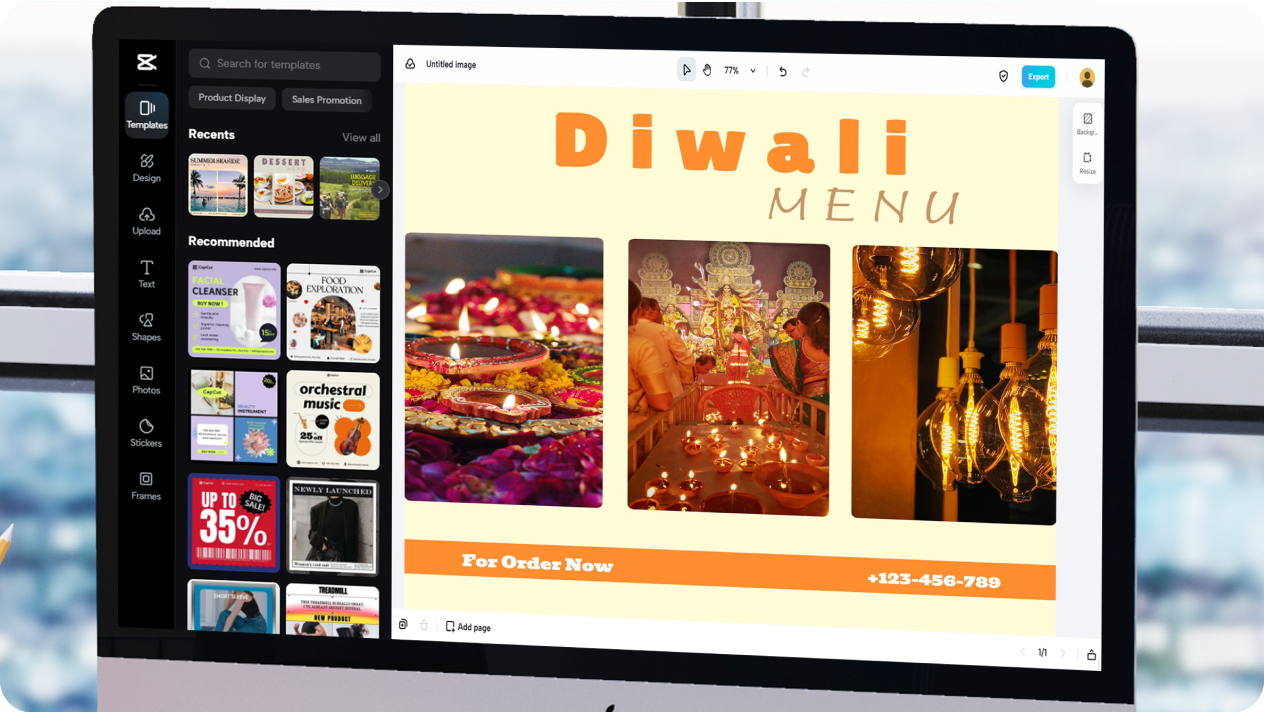 Create global Diwali cards
Tap into CapCut's versatility to craft captivating global Diwali cards. Discover an array of templates that harmoniously blend cultural diversity, celebrating Diwali's universal spirit. Customize designs with multi-cultural elements, resonating with a global audience. CapCut's platform empowers you to create cross-cultural Diwali cards that convey the festival's essence and foster unity among people from around the world, all through their easy-to-use design tools and templates.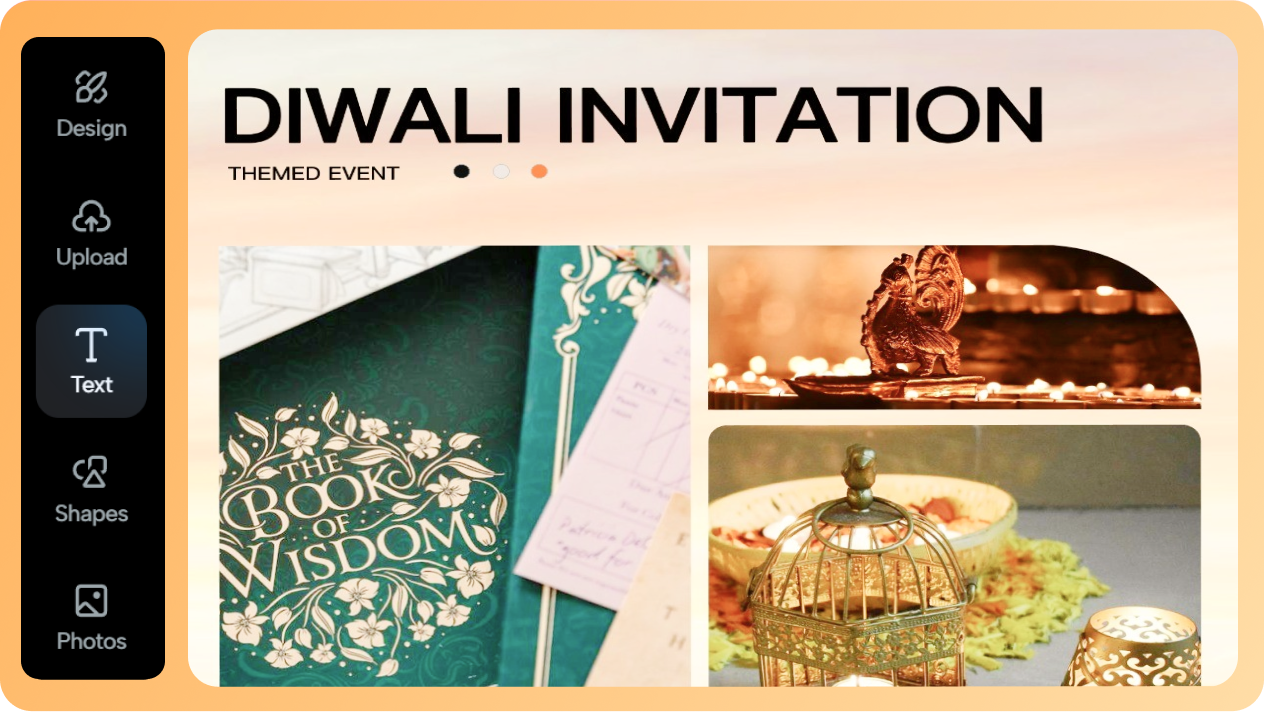 Create family Diwali cards
Incorporate CapCut's creativity to fashion heartwarming family Diwali cards. Navigate through their selection of templates tailored to showcase familial bonds amidst the festive backdrop. Personalize chosen designs with cherished family photos and heartfelt messages, capturing the essence of togetherness. With CapCut's intuitive tools, crafting family-oriented Diwali cards becomes a joyful process, allowing you to share love and warmth in a uniquely personalized manner.