Create worship song presentations
Introducing CapCut, a divine ally for worship leaders seeking unparalleled worship song presentations. With its celestial assortment of templates and heavenly design tools, you can fashion ethereal slides adorned with celestial lyrics and sacred imagery, invoking a transcendent worship experience. Embrace artistic freedom as you customize fonts, colors, and graphics, crafting presentations that echo the uniqueness of your congregation. This online presentation church software's celestial collaboration feature facilitates seamless teamwork, allowing divine inspiration to flow effortlessly. Elevate your worship to new heights with CapCut, where creativity and spirituality unite in harmonious praise.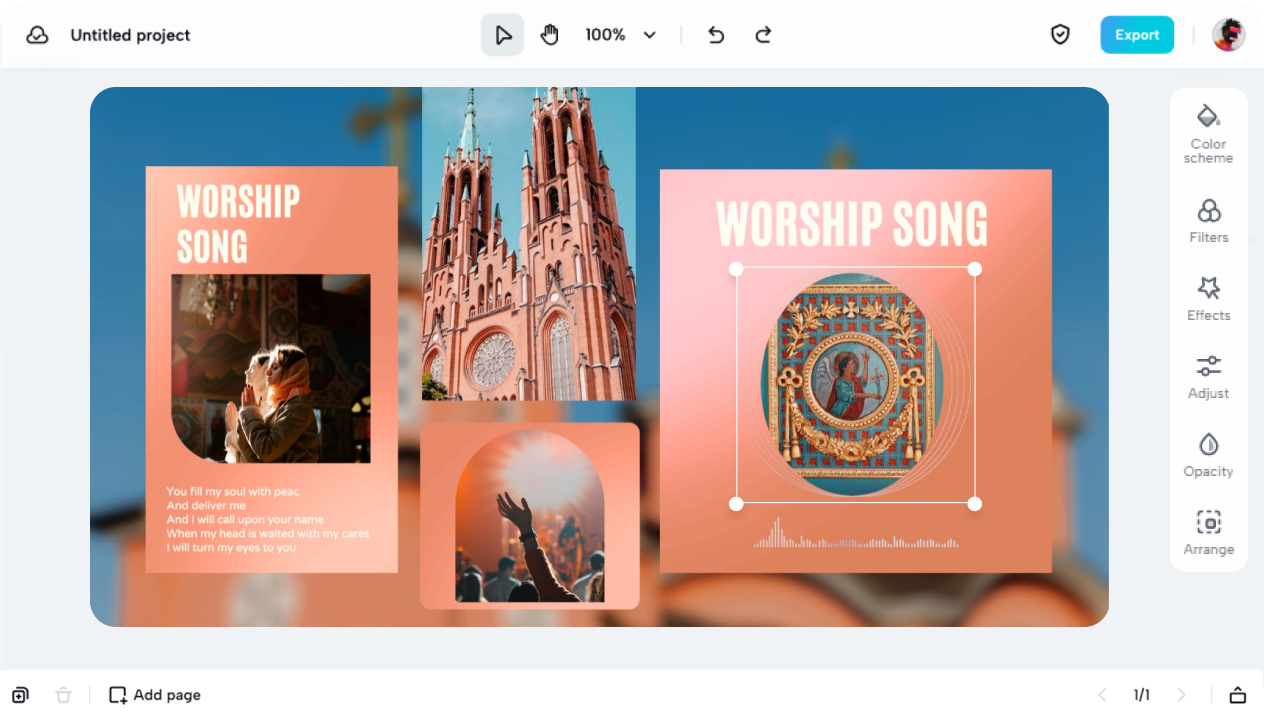 Create sermon presentations and scripture presentations
Praise the Lord for CapCut's divine design capabilities, enabling seamless creation of sermon and scripture presentations. With its celestial array of templates, you can craft compelling slides infused with spiritual symbolism, captivating your congregation during sermons. Delve into the sacred scriptures, enhancing understanding with visually captivating scripture presentations. Customize each element, from fonts to backgrounds, to echo your church's unique essence. CapCut presentation software for churches' blessings extend through collaborative tools, fostering unity as you prepare to deliver heavenly messages. Elevate your ministry with CapCut's celestial touch.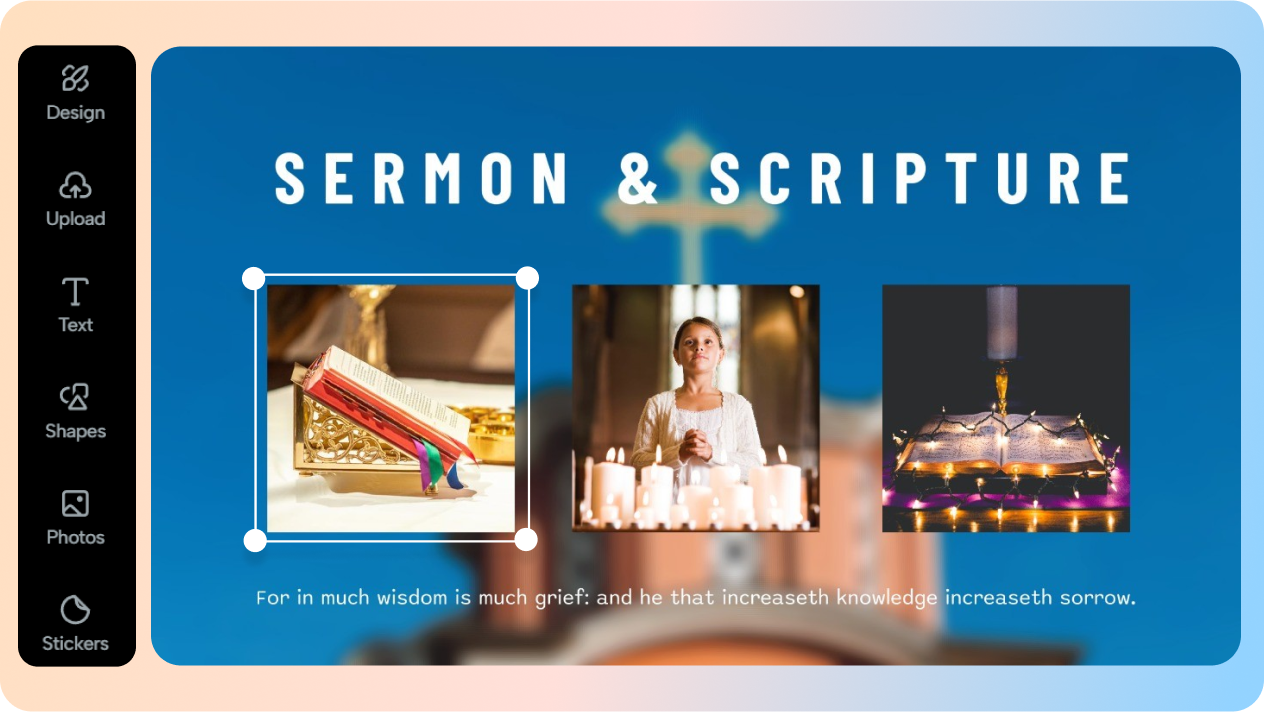 Create testimonies and inspirational stories
Unleash the spiritual power of CapCut to craft compelling testimonies and inspiring stories. With its celestial selection of templates and design elements, you can create visually captivating presentations that share the transformative journeys of individuals touched by faith. Customize graphics and fonts to reflect the essence of each testimony, invoking a deeper connection with your congregation. CapCut presentation software for churches'divine collaboration features empower teams to join forces in weaving heartfelt narratives. Strengthen your community and inspire hearts with CapCut's celestial storytelling capabilities.