Full HD. Also 4K Ultra HD
The higher the resolution, the crisper the video. CapCut business video maker helps by enabling you to edit footage range from 360p to 2160p. Record videos in your phone's highest resolution if there is no a studio or DSLR camera. Quality clips will engage customers just as much as studio production because social media users enjoy humble, user-made content. This, however, isn't a pass to produce sloppy videos. Instead, you must create the highest quality stories.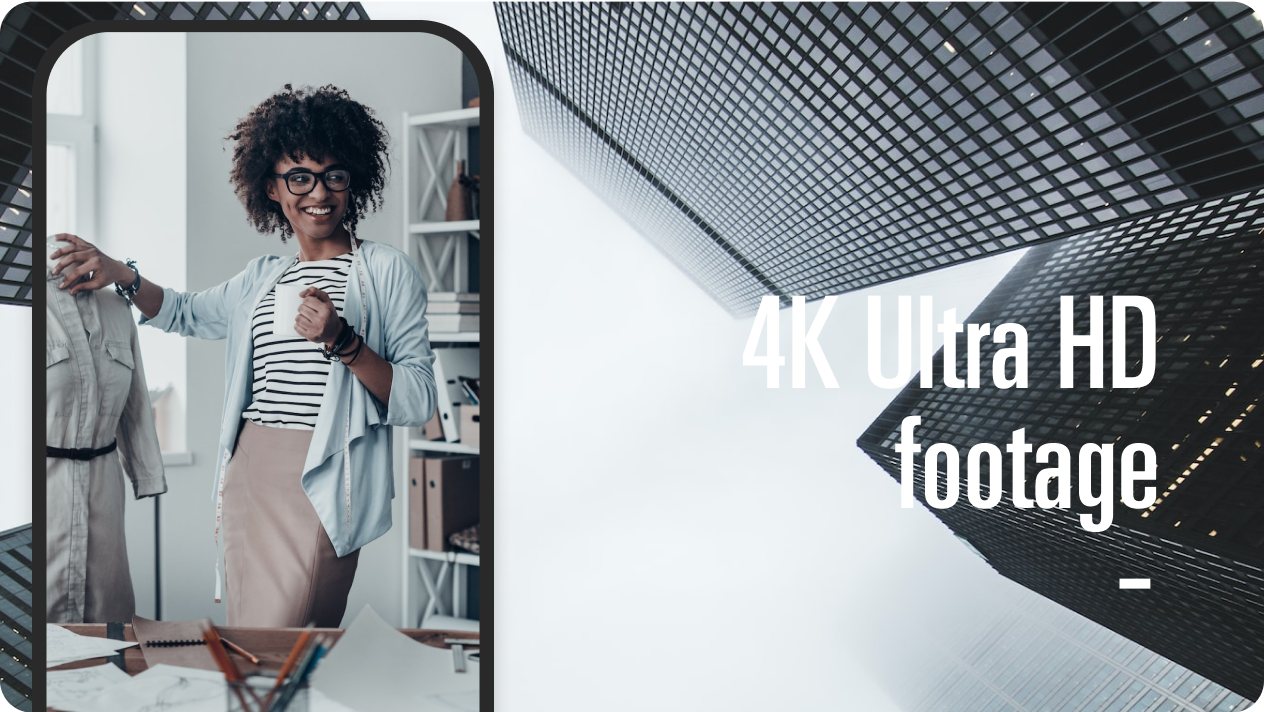 Cross-platform. So export directly
Upload fodders to the platform of your choice with ease. CapCut business video editor links with all the major social media networks. This streamlines your business video production process. And it prevents your Hard Drive from becoming cluttered with video files. Add directly to Cloud Drive, then export straight to social platforms. Most video editors require you to export your content to your desktop before uploading it to social media, but not CapCut.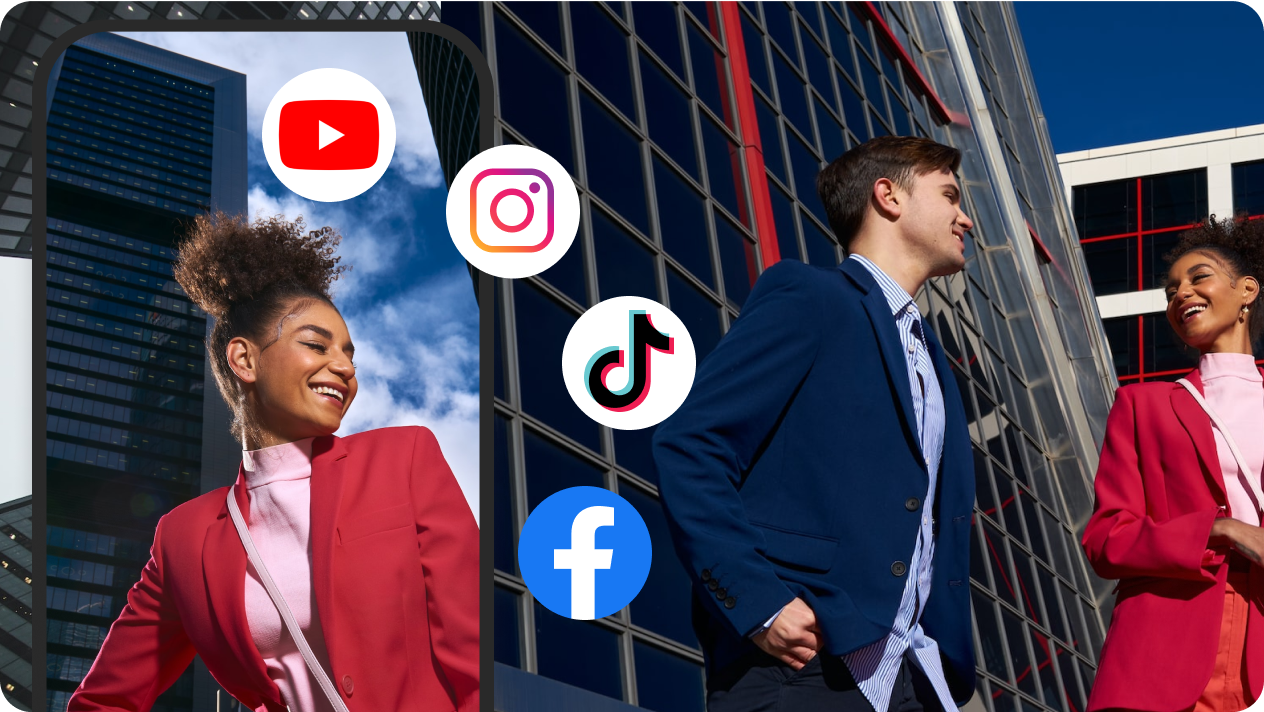 Business video production has never been simpler. CapCut's customizable, easy-to-follow UI makes itself stand out, which provides the tools to create a high-level business video. You know that learning to use them is effortless, even if you are a newcomer. After uploading, try exploring the library, which is full of overlays & sounds. Whenever you find an asset, simply drag it into the video. For stickers or emojis, position them anywhere in the frame.